L.A. Magazine: As Mark Ridley-Thomas' Prison Sentence Looms, Veteran Politician's Latest Legal Maneuver Is Rejected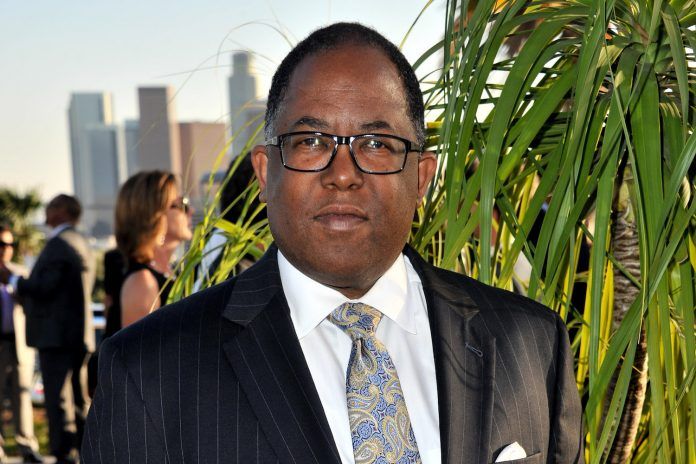 Cityside Column: Community support stands strong despite a guilty verdict for conspiracy, bribery and wire fraud related to contracts and dealings with the USC School of Social Work
By Jon Regardie - July 12, 2023

The latest development in the legal saga of Mark Ridley-Thomas was no surprise. On June 30, U.S. District Judge Dale S. Fischer rejected two requests by the veteran politician's lawyers: one was to have a March guilty verdict overturned, and the other was to order a new trial.
The play was always a long shot. In March, Ridley-Thomas was convicted on seven counts, including conspiracy, bribery and wire fraud, related to contracts and dealings with the USC School of Social Work (he was found not guilty of 12 other counts). You didn't need to be a law professor to predict that Fischer would not scotch the verdict. She had kept a tight rein on the proceedings during a high-profile, two-week trial. A redo wasn't in the cards.
The real action happened a few days before Fischer's ruling, when attorneys for both sides appeared at a hearing to argue their case. The presentations were full of legal-ese that you almost needed a translator to understand. But what stood out was the scene in the gallery.
During the trial, I wrote about the "army" of supporters that showed up to support Ridley-Thomas, and that sat in direct view of the jury. Three months after the verdict was delivered, the team was out in force again.
When I arrived at 7:45 a.m., there were already approximately 50 people in the hallway on the seventh floor of the Downtown courthouse, waiting for the doors to open. When that happened 40 minutes later, the crowd was up to about 75, with most everyone well dressed. A clerk immediately announced that Ridley-Thomas' hearing would not begin until 10—no one left, but more supporters arrived.
By 9:45 people were thigh-to-thigh on the hard wooden benches and the place was SRO. The crowd was so thick that the clerk soon asked any attorneys in the gallery to move to the 16-seat jury box so more room could be made. A moment later the jury box was filled, the seating still felt like a sardine can, and a few people remained standing.
I mention all this because it speaks to how unprecedented this trial was, and the depth of support that endures. Ridley-Thomas was found guilty for his role in a ploy that maneuvered $100,000 from a campaign fund, through USC, and to a nonprofit run by his son, former state Assemblyman Sebastian Ridley-Thomas. Yet a sizable swath of Los Angeles continues to question what kind of justice is being dispensed.
The gap in perception is immense. Some view Ridley-Thomas as among a wave of corrupt L.A. politicians whose behavior has hampered trust in government. They side with lead prosecutor Lindsey Greer Dotson, who, during the trial, powerfully argued that Ridley-Thomas, while a member of the County Board of Supervisors, sought to "monetize" his position and schemed with USC School of Social Work Dean Marilyn Flynn to direct county contracts to her school in exchange for her helping Sebastian Ridley-Thomas (Flynn pleaded guilty to one count, though that was kept from the jury).
Others question why one of the most respected and accomplished Black leaders in Southern California was targeted for dealings in which he supported the kind of community-bettering efforts he had worked on throughout his three-decade career at the city, county and state level. Supporters point out that an ethics expert testified that the donation was legal. His lawyers made clear that any approval of contracts came from the supervisors as a whole, and that the $100,000 was destined for a staffer at a new nonprofit, and not for anyone in the Ridley-Thomas family.
Although courtroom decorum dictates sealed lips, the crowd in the gallery last month could be heard grunting in assent when Ridley-Thomas' attorneys hit their points. It was an accomplished audience with deep ties to South L.A. neighborhoods Ridley-Thomas long served. There were former employees and family members, but also a brigade of some of the region's most prominent African-American religious leaders. There were academics, physicians, philanthropists and community leaders.
With Ridley-Thomas convicted and no jury to subtly sway, one could argue that there is no longer a need for the army to show up. But again, that's what makes this unique—the audience swelled because of the sense of injustice, and because these were people who over the course of 30 years saw Ridley-Thomas deliver everything from parks to a booming medical campus on the site of a dead hospital in Willowbrook. The religious leaders gained no immediate benefit by attending, but they were there en masse. The developer I saw who worked on a project with Ridley-Thomas in the 1990s had no recent business dealings with the former pol, but he was in the house by 8 a.m. and stayed until the end.
This has even begat a sort of parlor game. In recent months I've had discussions with numerous City Hall observers, everyone trying to guess if any other Los Angeles politician could attract this level of support if she or he were in a similar predicament. Names are offered, but the answer is almost always no.
An appeal of the verdict will come, but Fischer's decision leads to the next big moment: a sentencing, scheduled for August 21.
This brings a lot of questions, and two certainties: The first is that the sizable courtroom crowds will be among the plethora of people writing character statements for Ridley-Thomas. Expect Fischer to be inundated with letters and emails describing what Ridley-Thomas has done for Los Angeles, in particular low-income neighborhoods, and why they think leniency is appropriate.
The second certainty is that prosecutors who just won a conviction will push for a lengthy prison term. If that happens, then some people will applaud, saying that a politician who crossed the line got what he deserved.
But if Ridley-Thomas is sentenced to years in prison, then beware the public reaction. If this occurs, then Los Angeles will witness a loud and angry uproar, and the civic divide will only grow wider.

This article was originally posted to L.A. Magazine