L.A. Standard Newspaper: Council District 10 is left voteless in LA City Council after Mark Ridley-Thomas suspension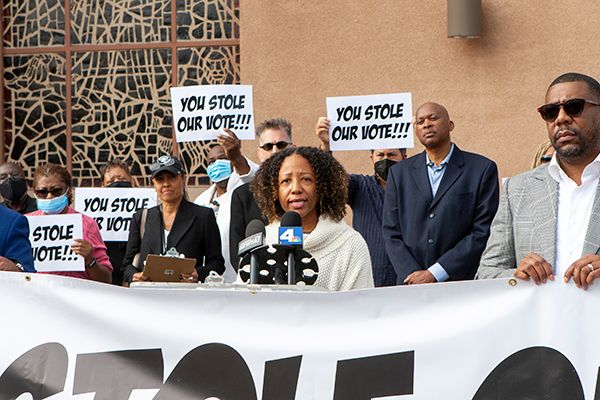 By Jason Lewis
Since Los Angeles City Councilmember Mark Ridley-Thomas was indicted on federal corruption charges, residents and community leaders of Council District 10 (CD10) have questioned the city council's decision to suspend him, and many of them feel that the decision has left them without a voice and a vote on the city council.
A pressing issue is that the city council has not given the community a plan to temporarily replace Ridley-Thomas' vote as the council considers the redistricting plan and as the city continues to manage the homelessness issue.
"We're at a particular point where we're all confused in reference to what does this suspension mean," said K. W. Tulloss, president of the Baptist Ministers Conference of Los Angeles and Southern California.  "Does it mean that his staff that is currently providing these services will continue in their positions?  But I think that the most alarming piece is the suspension will take away that voice from the constituents who overwhelmingly elected Mark Ridley-Thomas to be their representative.  The people that will be most affected by it are the people in District 10, and those that he has championed through many of his homelessness initiatives."
Ridley-Thomas' chief of staff, Karly Katona, has been named the caretaker of the district, but at the moment she does not have voting power on the council, which leaves a district that has one of the highest percentage of African Americans in the city without a vote.
"This is terrible timing," said Gina Fields, chair of the Empowerment Congress West Area Neighborhood Development Council (ECWANDC).  "The current redistricting going on, the map keeps shifting this way and that way.  We just need to make sure that our interests are being represented.
Continue reading full article here.
To view full press conference click here.