LA Times: Hurricane threat pushes Ridley-Thomas sentencing back a week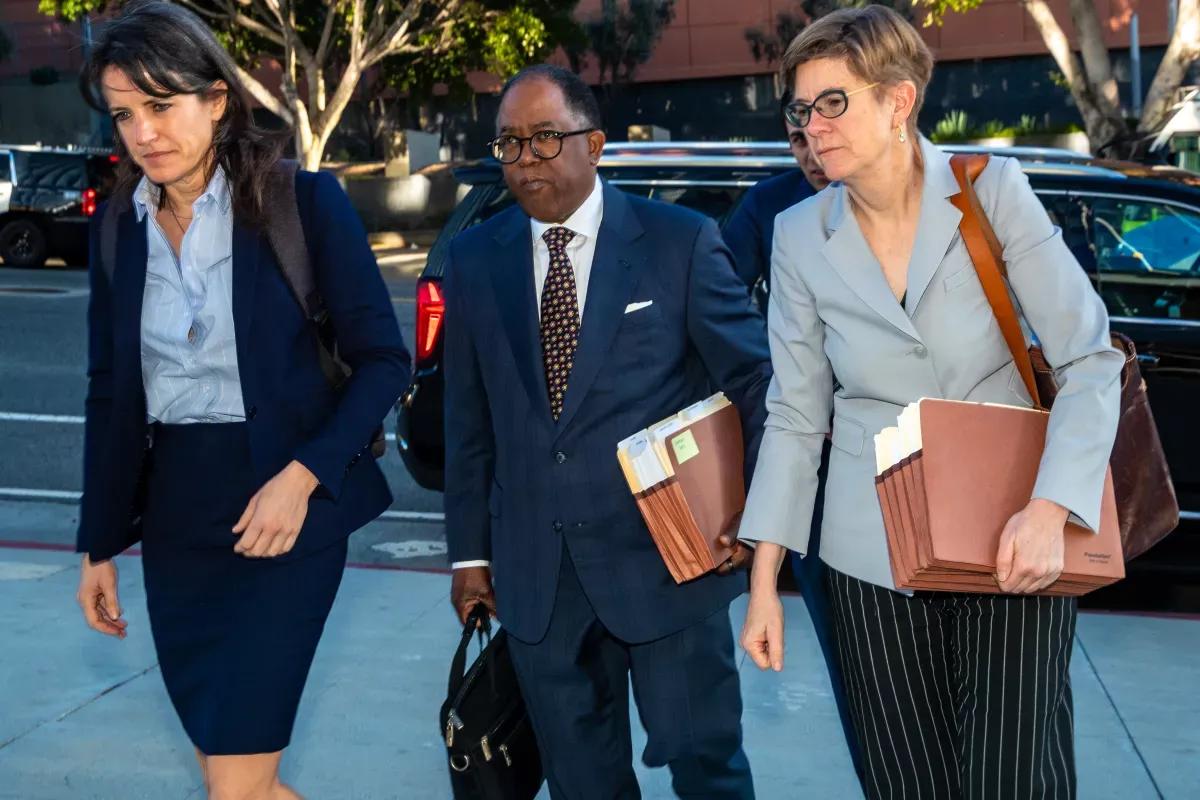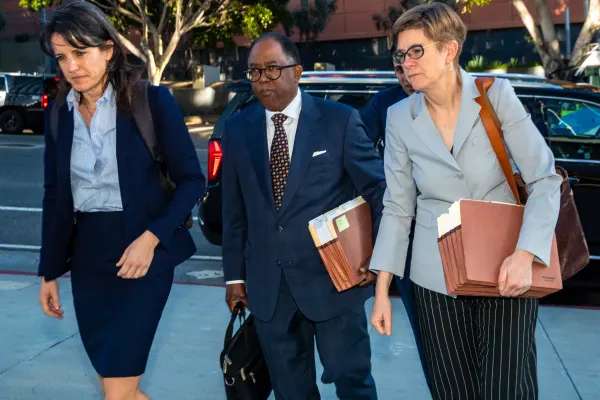 BY DAKOTA SMITH STAFF WRITER
AUG. 19, 2023 | 8 AM PT
A tropical storm heading for Southern California has triggered a delay in Monday's sentencing of longtime politician Mark Ridley-Thomas.
Ciaran McEvoy, a public information officer for the U.S. attorney's office, said Friday that the storm threat and travel issues — Ridley-Thomas' legal team was scheduled to come to court from San Francisco — caused the sentencing to be pushed back to Aug. 28.
As The Times' Matt Hamilton has reported, the U.S. attorney's office is seeking a six-year sentence for Ridley-Thomas for his role in the federal corruption probe of Los Angeles County Board of Supervisors contracts and USC. Ridley-Thomas' lawyers want no prison time, and instead, probation with home confinement, community service and a monetary penalty.
Jurors in March convicted the former L.A. City Council member of honest services fraud for sending a $100,000 donation from a fund to USC's school of social work. Prosecutors said Ridley-Thomas knew the university would then route the money to a nonprofit run by his son, Sebastian.
Prosecutors said the action was part of a broader conspiracy in which Ridley-Thomas extracted benefits from USC in exchange for supporting county business that the university coveted.
Ahead of the sentencing, more than 130 people wrote letters of support for Ridley-Thomas to U.S. District Judge Dale Fischer. The group included Democratic strategist Laphonza Butler, public affairs consultant Kerman Maddox, former City Controller Rick Tuttle and City Planning Commissioner Karen Mack.
Supporters shared anecdotes of Ridley-Thomas' work on racial justice, health, social services, and more. Some recalled Ridley-Thomas visiting them or a family member in the hospital.
Butler, president of Emily's List, told the judge of the struggles her family went through when her partner was diagnosed with breast cancer. "Mr. Ridley-Thomas was the person who, despite the importance of his role as County Supervisor, would call weekly to check on my family, ask if we needed anything, or just send a thoughtful text of prayer to lift our spirits," she wrote.
State Sen. Steve Bradford, whose district includes part of South L.A., wrote that he doesn't "discount the reality" that Ridley-Thomas was convicted in his case. "However, I encourage all parties to consider how he has devoted his life to serving others," he wrote.
Meanwhile, Bernard C. Parks, the former police chief and City Council member — and a longtime critic of Ridley-Thomas — took a sharply different approach, asking the judge to sentence Ridley-Thomas to more than six years.
Parks said Ridley-Thomas' one-time colleagues on the County Board of Supervisors were also "victimized by his crimes" and said he's shown no remorse for his actions.
Ridley-Thomas defeated Parks in a hotly competitive race for county supervisor in 2008. Parks left the council in 2015.
This article was originally posted to the LA Times.