USA v MRT—Round 1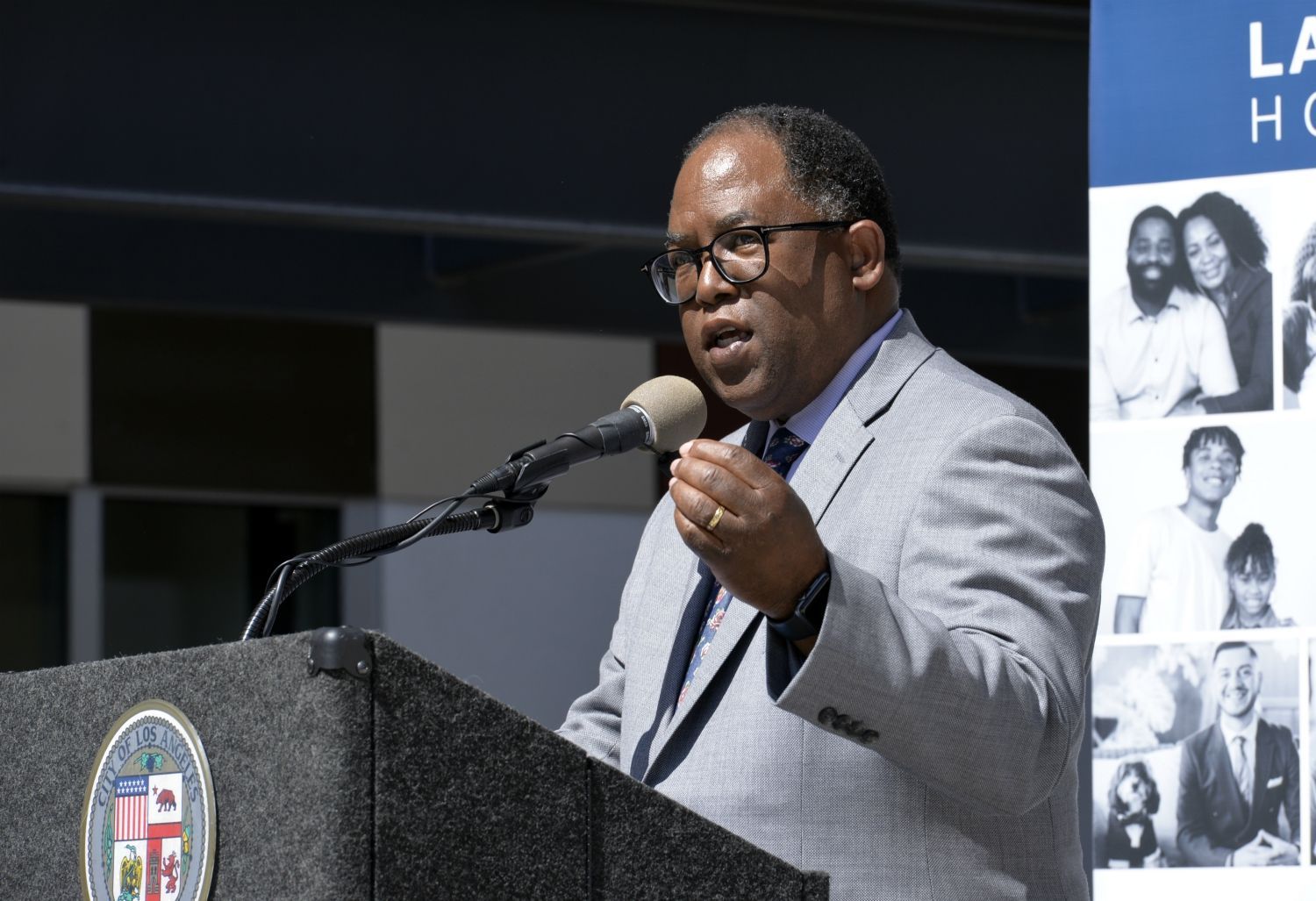 A DAVID v GOLIATH MATCH
If we look at the five-week trial like a boxing match with each week corresponding to a round, Round 1 ended in a draw by even the most conservative estimate. This result does not bode well for the government.
(Those interested in observing the trial can sign up here.)
In a warmup to the trial, the Holman United Methodist Church sanctuary was packed last Sunday night with members of the public. They came to an ecumenical and interfaith service in solidarity with and in support of Councilmember Mark Ridley-Thomas (MRT), who is being prosecuted in federal court on  bribery and corruption charges. Faith leaders and clergy prayed for truth and justice to prevail. (Read more via LAT and LA Focus.)
After jury selection on Tuesday, March 7, 2023, the prosecution lost the opening statement when the trial formally began on Wednesday, March 8, 2023. (Read about the opening arguments via KPCC and Los Angeles Times.)
Thus far, the prosecution is attempting to make its case but it appears to be against USC School of Social Work Dean Marilyn Flynn, USC's administration and governance and Sebastian Ridley-Thomas (SRT) grabbed straight from #MeToo and USC scandal headlines and stereotypes about politicians. The prosecution's USC witnesses demonstrated Dean Flynn's poor management coupled with a lack of oversight by the general USC campus administration and its board of trustees, under the leadership of failed mayoral candidate Rick Caruso. According to witness testimony, Dean Flynn was allowed to accumulate a $21 million deficit at the School of Social Work.
No evidence was introduced to suggest that USC's central administration noticed or cared that Dean Flynn felt pressured to improve the school's financial footing independent of a subsidy from general University funds, a common practice at elite institutions. An exhibit even showed Dean Flynn received a bonus equivalent to 90% of the maximum she could be offered the year before she resigned.
The USC witnesses were also forced to acknowledge that the value of the much publicized LA County-Telehealth contract amendment was not the $8 million Dean Flynn claimed but was capped by the County of Los Angeles Board of Supervisors at approximately $547,000.
The LA County-Telehealth contract is at the heart of the U.S. government's alleged bribery scheme. This cap on what the School of Social Work would get under the contract extension included fee for service reimbursements already paid out since 2016, when the original contract first took effect.
Much was also made by the prosecution about a $100,000 contribution made to USC from a ballot committee controlled by MRT.  A ballot committee is a committee established and controlled by an officeholder to fund policy initiatives and research. The "MRT Committee for A Better Los Angeles" was created by MRT to address issues related to homelessness, public transit and the environment, all pressing concerns to the residents of South L.A. and the broader community. The prosecution claims the ballot committee's contribution to Dean Flynn's School of Social Work was part of an elaborate scheme to use USC to hide the School's subsequent $100,000 sponsorship to United Ways of California. The government alleged that the financial sponsorship was for a new non-profit devoted to policy development and research that was set up by SRT and housed at United Way for his personal financial benefit.
On Friday, two witnesses (Sheri Dunn Berry and Paul Vandeventer) from Community Partners (CP), an indirect party to the $100,000 contribution initially intended for CP (and ultimately made to United Ways of California from MRT's ballot committee), conceded the contribution attempt rejected by CP was not illegal or out of policy. Their refusal was motivated by "optics" and had nothing to do with illegality.
This week was the first of two weeks estimated by the prosecution to make their case before the trial started. So far, the government's case has been lacking and woefully inadequate, causing some CD10 observers to wonder: when will they make the case against MRT?
Of course, we at CD10 Voices for Empowerment are biased. We had doubts about the government's case from the beginning—our skepticism reinforced by the historic role the Feds have played to tarnish the reputations of those who threaten the powerful and the privileged.
If the first week proves anything it is that the government's case is weak. They have approximately one week left to prove beyond a reasonable doubt that MRT's actions were illegal and motivated by corrupt intent – a high bar!
For exclusive daily coverage of USA v MRT, tune in to "Areva Martin In Real Time"on KBLA Talk Radio 1580 at 4:30 pm. Sign up to attend the trial here