L.A. Focus: Bonta Decision Gives New Life to L.A. Council District 10 Leadership Battle & the Legality of the Wesson Appointment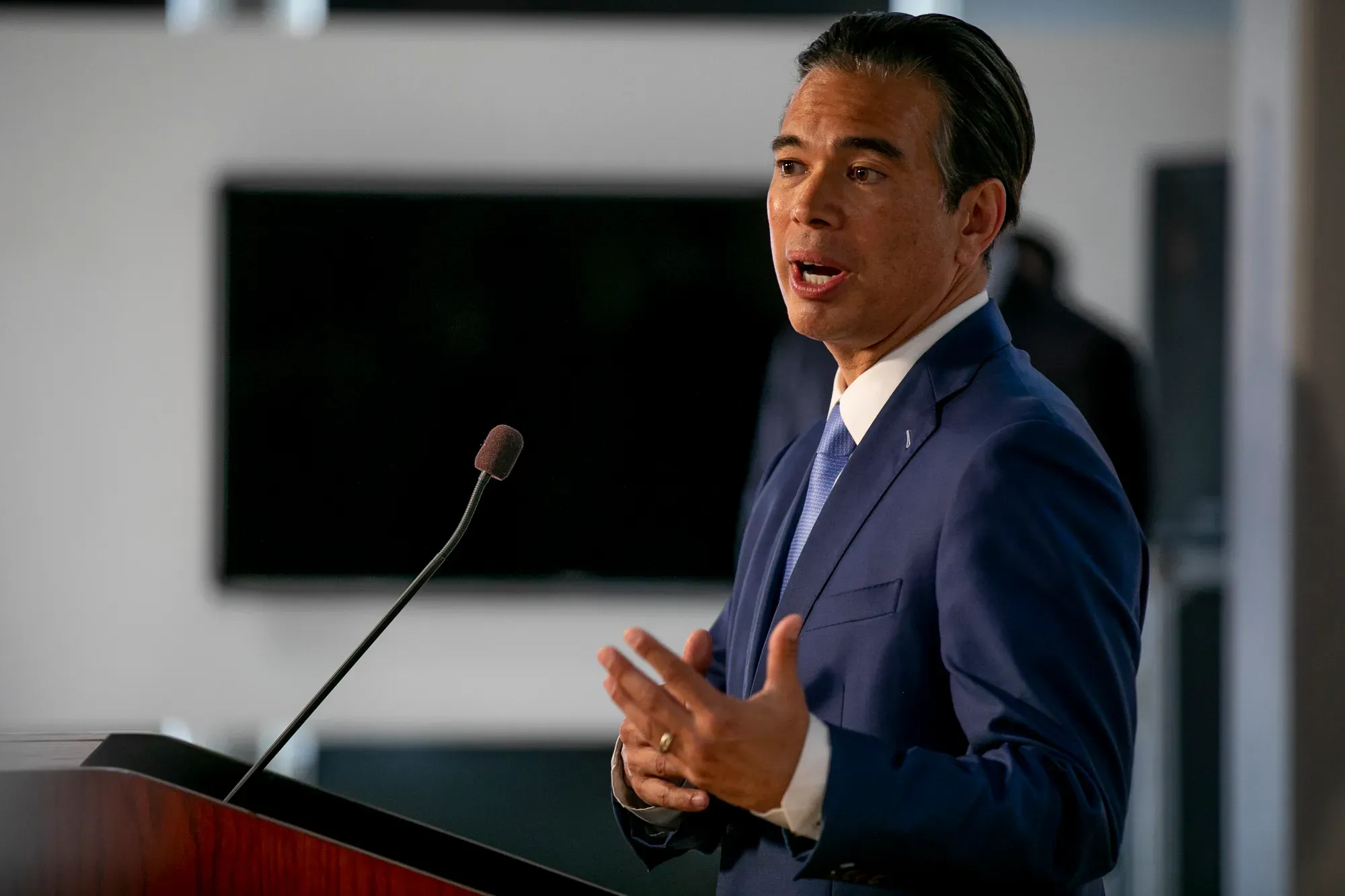 Lisa Collins
Attorney General Rob Bonta has sided with the Southern Christian Leadership Conference and Council District 10 residents in concluding that "substantial questions of law exist as to whether Wesson's appointment to the Los Angeles City Council was lawful."
Bonta's published June 22 opinion paves the way for the plaintiffs to move forward in their lawsuit challenging the appointment of Herb Wesson by L.A. City Council President Nury Martinez to represent the Tenth Council District.
In February, Los Angeles Superior Court Judge Mary H. Strobel issued a temporary restraining order barring Herb Wesson from taking part in city council business until the court would rule on a lawsuit brought by the Southern Christian Leadership Conference of Southern California and Council District 10 residents that had challenged his eligibility to serve in the seat held by suspended City Councilmember Mark Ridley-Thomas due to term limits. Wesson—who represented the 10th District from 2005 -2020—has already served a maximum three terms.
However, a month later, Strobel declined to extend the temporary restraining order that prevented former L.A. City Councilmember Herb Wesson from filling the seat left vacant by suspended Tenth District City Councilman Mark Ridley-Thomas, effectively clearing the way for Wesson to serve through December 31.
Strobel ruled that the issue—brought in a lawsuit filed the Southern Christian Leadership Conference of Southern California and a group of Tenth District residents—needed permission from the attorney general before being able to challenge Wesson's appointment.
Bonta's opinion determined that "the public interest will be served by allowing the proposed quo warranto action to proceed", consequently granting them permission to move forward with the lawsuit, while also noting that the court found that there was "sufficient likelihood of success on the claim that Mr. Wesson cannot be appointed, or the order appointing him should be invalidated".
Among those urging Bonta (via letter) to permit the SCLC and 10th Council District constituents' to challenge the Wesson appointment were members of the South Los Angeles Clergy for Public Accountability (SLACPA), a network of pastors representing more than 50,000 congregants in South Los Angeles—including Bishops Charles Blake and Kenneth Ulmer, civil rights legend James Lawson and Pastors K.W. Tulloss, Xavier Thompson, Edward Anderson and Norman Johnson.
The letter to Bonta followed another letter signed by 12 pastors to City Council President Nury Martinez urging her to be more transparent about her motives and reinstate CD10's duly elected councilmember, Mark Ridley-Thomas.
The Council "suspended" Ridley-Thomas last October less than a week after a grand jury handed down an indictment alleging criminal activity when he was on the Board of Supervisors in 2018.  The Council move came with just 24 hours public notice and no evidentiary hearing in what observers decried as an effort made purely at the discretion of the Council to disenfranchise CD10 voters and deny Ridley-Thomas due process and the presumption of innocence.