L.A. Focus: Defense Undermines Credibility of Key Witness in Mark Ridley Thomas Corruption Case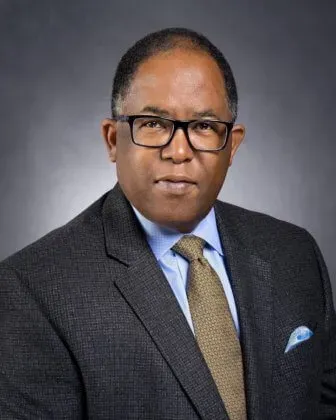 March 22, 2023 | lafocus
In a federal courtroom in downtown Los Angeles, the prosecution rested its corruption case against Mark Ridley-Thomas last week, but the testimony of its key witness—a FBI Special Agent leading the investigation—may have put the credibility of their case in question.
The case against the veteran lawmaker is based on votes and initiatives he supported that would have had USC receiving county contracts in exchange for a $100,000 donation being funneled through the university to a United Way initiative his son was running, along with a full-tuition scholarship and part-time job as a professor at USC's social work for his son.  All while serving as a member of the L.A. County Board of Supervisors.
Ridley-Thomas' defense team highlighted the absence of evidence suggesting that the initiatives at the heart of the case—a Probation University, the Vermont Avenue Re-entry Center and a Telehealth Contract extension—lacked overwhelming support or were inconsistent with prior advocacy. Instead, they got Special Agent Brian Adkins to concede that the initiatives in question had been supported by Ridley-Thomas in previous years and were at some points in collaboration with other members of the L.A. County Board of Supervisors, all of whom voted unanimously to advance them.
During a 15-minute rapid-fire question and answer session between Defense Counsel Daralyn Durie and Adkins, the FBI agent was forced to admit multiple times that there was "nothing controversial" regarding the three policy initiatives. He'd uncovered no documentary evidence that anyone acted contrary to the normal processes for advancing these initiatives — neither then Supervisor Ridley-Thomas, Second District staff, other County Supervisors, their staffs, County department officials nor USC officials and advocates involved in establishing the county initiatives in question.
Adkins also testified that he was not aware of the process for bringing items to the board of supervisors, nor did he make any inquiries as to the process, and that he had never reached out to anyone in the Second District about either the process or initiatives because he didn't want to alert them to an investigation. This despite the fact that the investigation had already been widely publicized in the L.A. Times.
During a day and a half grilling of the witness, Durie was successful in her attempt to impeach the witness for statements that were at best inconsistent.
At one point after testifying under oath to have generated and read a document asserting that Sebastian Ridley-Thomas (SRT) had not been cooperative in the FBI investigation, the agent was directed by Durie to a page in the document revealing that SRT had not only cooperated, but had been interviewed. The agent then said that his timing may have been mixed up and under cross examination admitted that he may not have read all the documents in their entirety and couldn't be sure if someone on his team had.
The special agent also conceded that there was no evidence that Sebastian Ridley-Thomas was unqualified for admission to graduate school or to be appointed to a non-tenure track post as practitioner professor. Nor was there evidence of any campaign finance law being violated in the $100,000 contribution to Community Partners (CP). The defense also managed to introduce evidence that the same MRT committee that made the $100,000 contribution to CP previously made a $250,000 contribution to Community Partners in 2016 without issue.
The prosecution's case had centered in on communications between USC School of Social Work Dean Marilyn Flynn and the suspended city councilmember, the timing of the calls and one letter in particular marked confidential and hand-delivered. However, the agent could not testify to the content of Ridley-Thomas' phone calls with Flynn and was only left to decipher the meaning of emails and the emojis the former supervisor is fond of using with no evidence of wrongdoing.
As pointed out by L.A. Magazine writer Jon Regardie, "Ridley-Thomas really likes to use emojis in his emails, especially ones with faces that smile or wink. It may be unfortunate, but I don't think you can send someone to prison for it. Yet."
Flynn was not called to testify.
The payment of $100,000 routed through USC to the United Way was requested back by USC officials—whose Board of Trustees chair at the time was mayoral aspirant Rick Caruso.
This week, Ridley-Thomas' defense team was making its case with a witness list that included Board of Supervisors Chair Janice Hahn, former L.A. County CEO Sachi Hamai, former county Supervisor Sheila Kuehl, former Ridley-Thomas staffers and Dr. George Mallouk, who treated Sebastian Ridley-Thomas for a series of ailments including an infection and a gallbladder removal surgery.
The fate of Ridley-Thomas is expected to be in the hands of the jury as soon as this weekend.