L.A. Focus: South L.A. Pastors Call on City Controller to Reinstate Suspended Councilmember Mark Ridley-Thomas' Pay and Benefits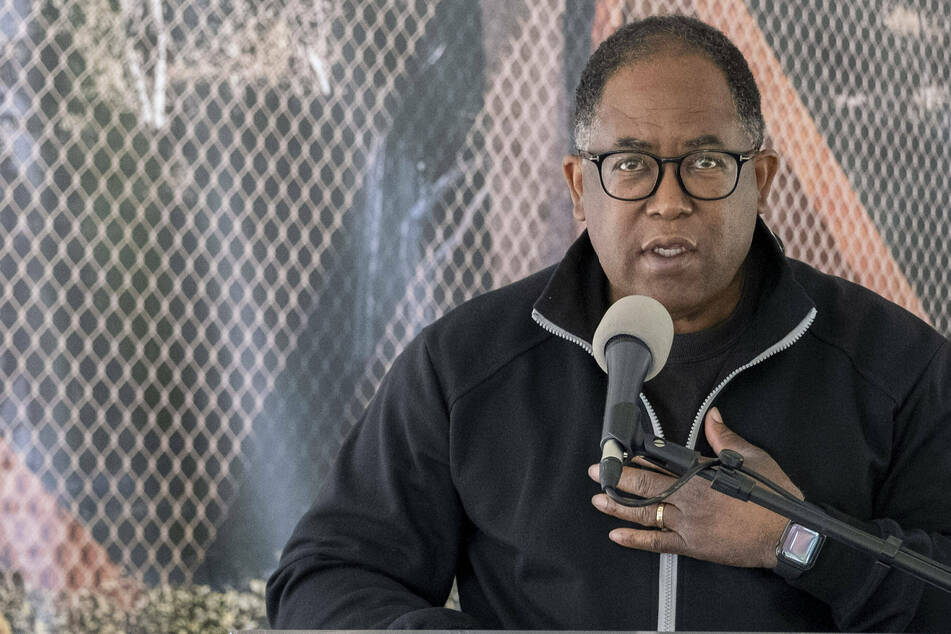 By Kisha Smith
L.A. Focus: South L.A. Pastors Call on City Controller to Reinstate Suspended Councilmember Mark Ridley-Thomas' Pay and Benefits: Action to strip Ridley-Thomas of his compensation was taken unilaterally, says L.A. City Council President Nury Martinez
A delegation of South L.A. pastors whose congregants number upwards of 50,000 are questioning L.A. City Controller Ron Galperin's motives in terminating Councilmember Mark Ridley-Thomas' pay and benefits following the City Council's vote to suspend him last October and are calling on the Controller—who is running for California State Controller—to reinstate his compensation.
"We write as a delegation of the South Los Angeles Clergy for Public Accountability Coalition to express our dismay and concern with your action to terminate Councilmember Ridley-Thomas' pay and benefits following the City Council's vote to suspend him last October," the group wrote.
The delegation of pastors—including Bishop Charles Blake, Rev. K.W. Tulloss, Bishop Kenneth Ulmer, civil rights legend James Lawson, Rev. Norman Johnson, Rev. John Cager and Bishop Noel Jones—made note of Galperin's tweeting that he intended to revoke Ridley-Thomas' pay and benefits if the Council took action.
Johnson noted that L.A. City Council President Nury Martinez informed them that Galperin took the action unilaterally and that it was not her intention to deprive Ridley-Thomas of his pay and benefits.
"We note with irony that even police officers in high profile police shootings and use of force cases receive their salaries during police department and prosecutor's investigations, and in some instances, while they await trial. In the councilmember's case, you discarded the presumption of innocence and due process in favor of a rush to judgement and political expediency."
Several days, earlier the group had an hour and a half virtual meeting with Martinez regarding Councilmember Ridley-Thomas' suspension and her interest in personally selecting someone to serve as Councilmember for the 10th District. A decision, they say, leaves them more alarmed than assured.
"Plainly put, the Council action to suspend Councilmember Ridley-Thomas – led by the Council President without the courtesy of input from CD10 – disenfranchised 10th District constituents," they said in a statement.  "After our meeting, we remain even more convinced that this situation cannot be cured by allowing the person who unseated him to appoint someone to take his place."
In the meantime, a website—www.cd10voices.com—has been launched to keep District 10 residents and stakeholders informed about developments in the continuing push for accountable representation.