LA Focus: Court Again Blocks Herb Wesson from Acting As A Voting Representative for the Tenth District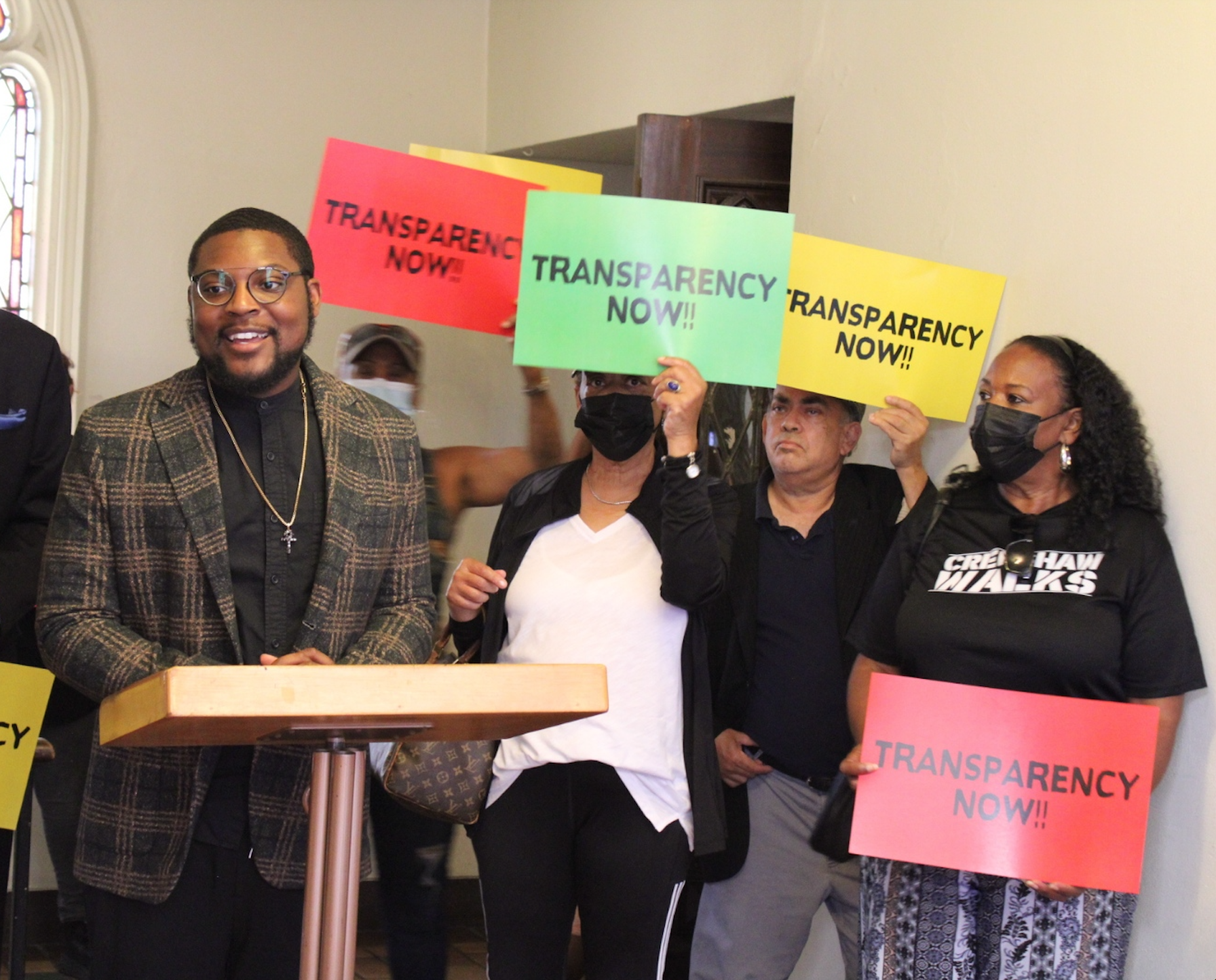 Lisa Collins
In its current battle against the L.A. City Council over who can rightfully represent the Tenth District, the Los Angeles chapter of the Southern Christian Leadership Conference and a group representing 10th District residents have racked up another victory as L.A. County Superior Court Judge Mary Strobel granted a temporary restraining order that blocks L.A. City Councilman Herb Wesson from acting as a voting representative for the 10th City Council District on July 19.
It is the second such move by Strobel, who issued a restraining order earlier this year that temporarily blocked Wesson from even taking office for a month due to a challenge to his eligibility to serve, given that he had already served three terms and as such, was termed out. Strobel reversed the ruling weeks later pending a determination of legal standing from California Attorney General Rob Bonta, who decided last month that there were "substantial questions of law exist as to whether Wesson's appointment to the Los Angeles City Council was lawful," effectively paving the way for the plaintiffs to move forward in their lawsuit challenging the appointment of Wesson by L.A. City Council President Nury Martinez.
"Mr. Wesson was seated illegally because he was termed out," said Attorney John Sweeney on behalf of the plaintiff's. "Now the judge has enjoined him, at least temporarily, from performing any council duties."
Strobel's granting of both restraining orders is based on the finding that the case against Wesson's appointment would likely be successful.
The order did not sit well with L.A. City Council President Nury Martinez.
"It's wrong that a group of individuals with suspect agendas are working to keep over 250,000 residents from having representation on this Council," said Martinez, who has contended that residents of the 10th District wanted Herb Wesson.
"Mr. Ridley-Thomas' trial has been delayed for over a year. How is it fair to the residents of the 10th District to deprive them of representation this whole time? They don't deserve this."
But Martinez has been openly criticized by faith leaders and members of the 10thdistrict for a lack of transparency in making the appointment and her failure to hold a community forum or meet with a number of district block clubs. Neither did Martinez seek the input of the city council's other Black councilmembers—Curren Price and Marqueece Harris-Dawson.
"We wouldn't be in this predicament if Nury Martinez hadn't gone after Councilmember Mark Ridley-Thomas in an unfair way," remarked SCLC President William Smart. "We cannot sit around and allow elected officials to denigrate our African American political leadership.
"These are the unintended consequences of intended actions to correct a situation we were forced to correct because Nury Martinez showed poor judgement in leadership and a lack of transparency in the process."
All parties will return to court next month for arguments that will determine whether or not Wesson will be permanently blocked.