LA Focus: Poll Finds Ongoing Concern from Tenth District Residents Regarding Inclusivity and Transparency in Determining Representation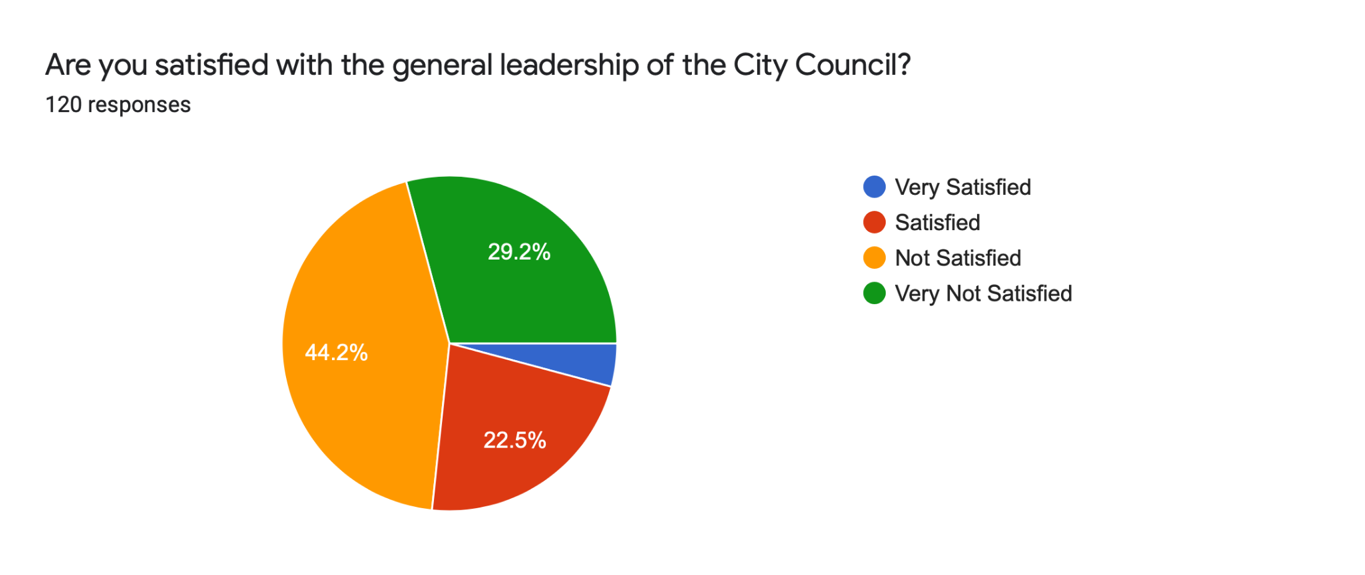 By Bev Rowe
In the results of an independent poll released this week, taken by over 120 residents, respondents articulated a significant degree of concern with the Los Angeles City Council's lack of transparency and inclusivity in voting to appoint a "temporary" Councilmember to represent the 10th Council District following its suspension of Councilmember Mark Ridley-Thomas.
The poll followed a virtual meeting conducted last March, where nearly 100 residents gathered to discuss and outline what a more transparent, constituent-driven selection process would look like after the Council, at the direction of the Council President, appointed former Councilmember Herb Wesson to Ridley-Thomas' seat with little opportunity for input or public notice.
The diverse group of virtual meeting attendees overwhelmingly expressed their disappointment and frustration regarding the Council's actions to suspend Councilmember Ridley-Thomas without any public hearings where CD10 constituents could weigh in and before he could enter a "not guilty" plea, just six days after he was indicted by a federal grand jury.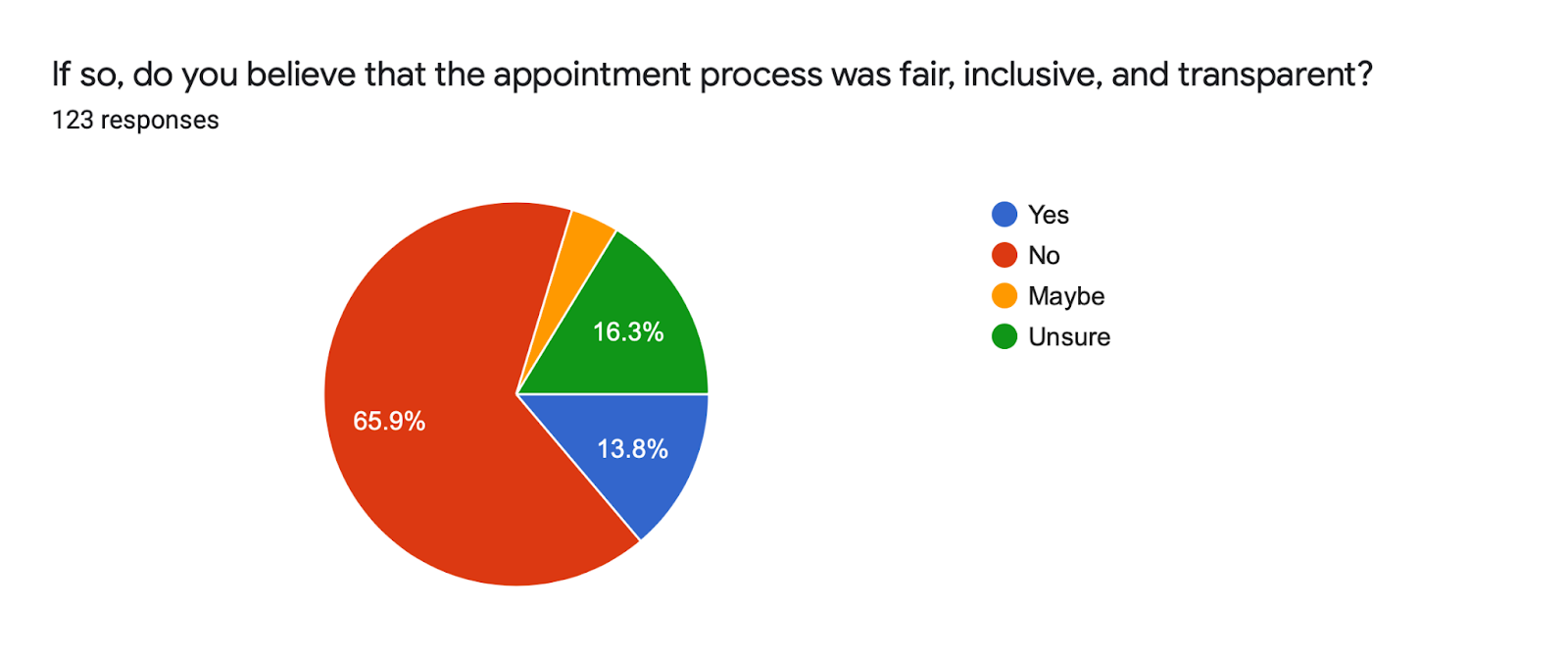 In order to ensure recommendations to the Council on this matter were developed in a robust and inclusive manner, a follow-up poll was conducted. Nearly three-quarters of respondents (73.4%) felt not, or very not satisfied with the general leadership of the Council, and two-thirds (65.9%) described the appointment process as not fair, inclusive or transparent.
Despite having expressed misgivings on the legality of Wesson's appointment, on March 17, 2022, Superior Court Judge Mary Strobel lifted a temporary restraining order won by the Southern Christian Leadership Conference of Southern California and CD10 voters to halt the appointment, thereby allowing Wesson to represent the Council District, despite the fact that he had previously served three terms in the office, the maximum allowed by the City Charter.  Judge Strobel justified this based on a legal procedure whereby the plaintiffs who had challenged his appointment were first required to seek approval from California Attorney General Rob Bonta. That process is currently underway.
Given the potential that Wesson may likely be found to be illegally appointed, respondents were asked to provide feedback on what a new process to fairly appoint someone should look like.
Over eight out of ten (82.1%) of respondents called for a constituent-driven, transparent process. Specifically, respondents recommended that there be solicitation of applications for those interested in being appoint ed, and that there be open hearings with the ability to publicly question candidates about their views.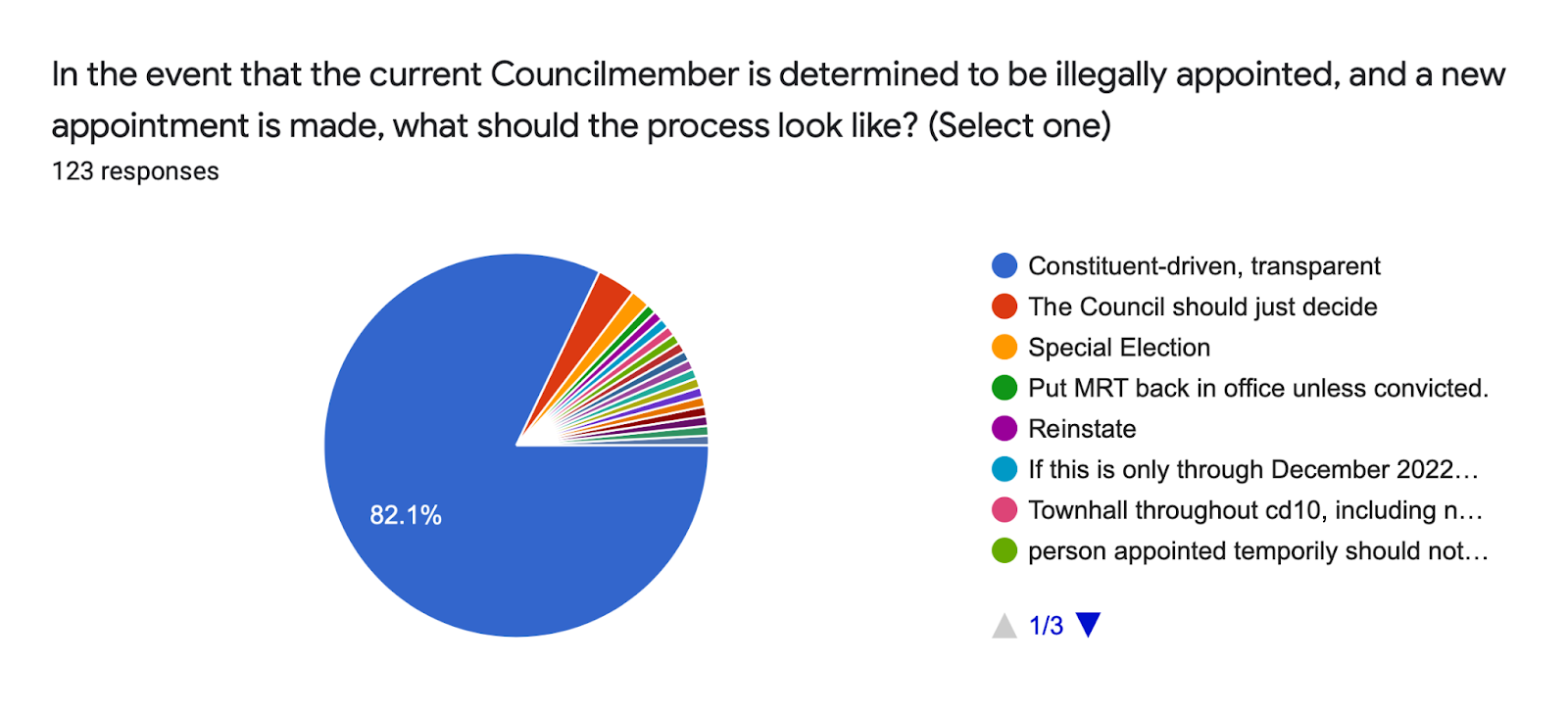 Respondents also suggested that there be a district wide mailer sent to residents, direct outreach to civic organizations that work in the district, and that the process be promoted through virtual and physical billboards and local radio and internet ads.
"The findings from this poll make one thing clear – CD10 constituents will not be deterred," said Harry McElroy, a co-organizer of the March community meeting and survey facilitator. "We have clearly seen that we cannot trust the LA City Council to create a process that allows constituents to be included in a conversation about our representation, so we have taken it upon ourselves to seek community feedback and provide specific recommendations on a just and suitable path forward. This is not over and will not be until the Council listens to the community."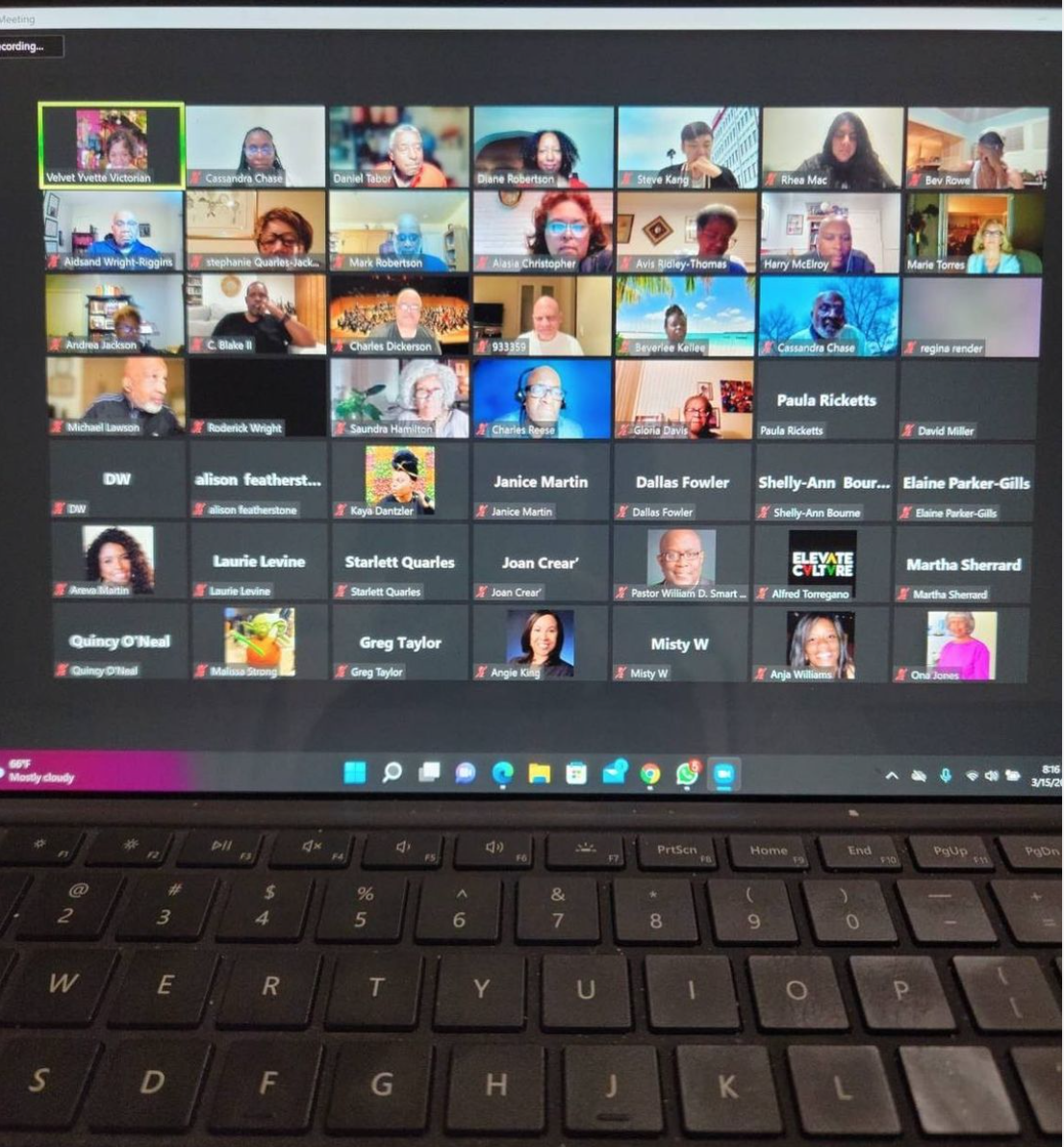 Bev Rowe is a West Adams neighborhood activist.