LA Focus: Ridley-Thomas' Lawsuit Against the City Targets City Controller Ron Galperin's Political Motives And Two Council Members Introduce Motion to Investigate Galperin's Move to Strip MRT of His City Salary and Benefits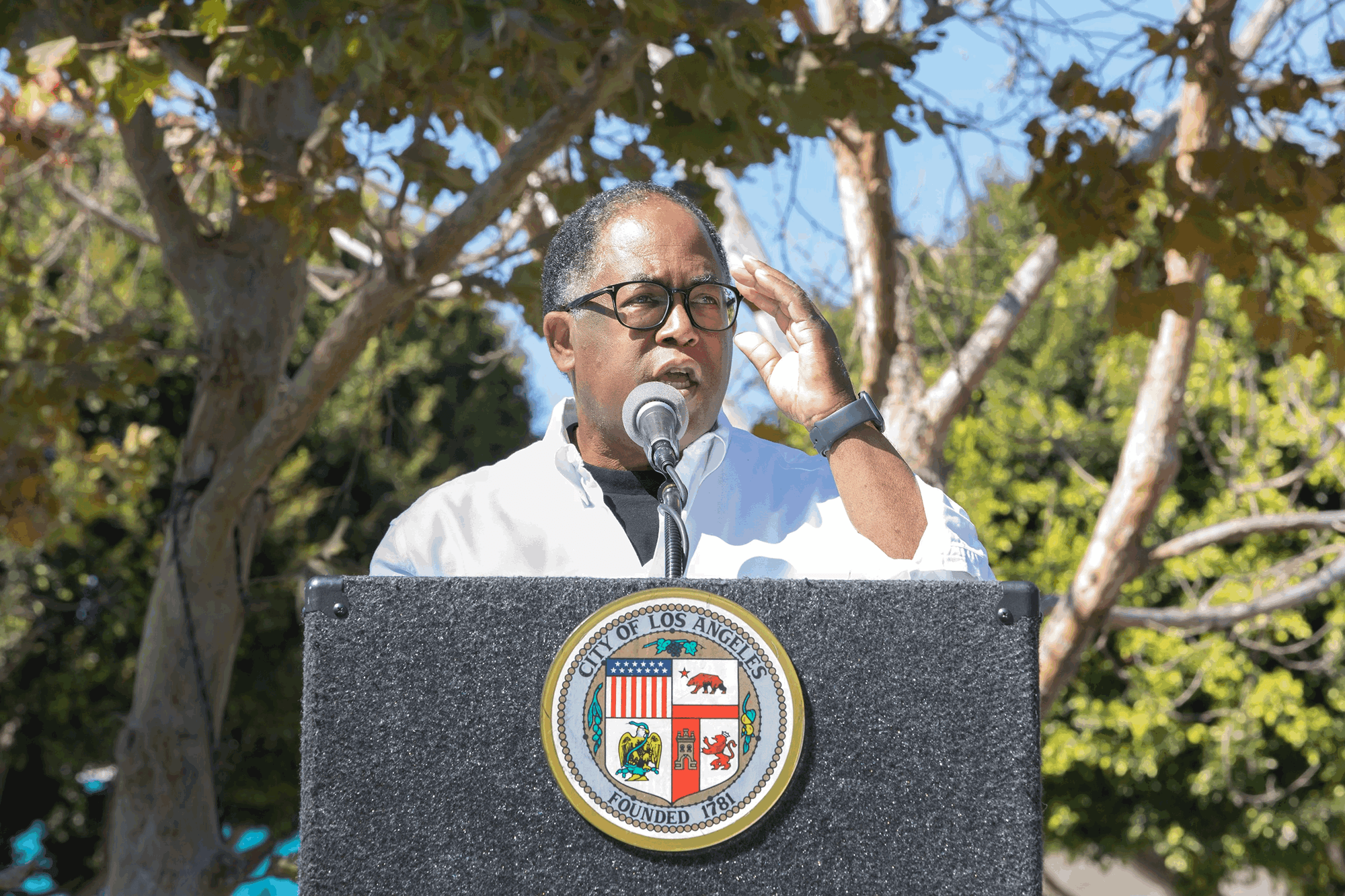 Lisa Collins
Last Thursday, attorneys representing Councilman Mark Ridley-Thomas filed a lawsuit against the city, maintaining that City Controller Ron Galperin's decision to strip him of his salary was unauthorized, unlawful and politically motivated.
The lawsuit alleges that "Controller Ron Galperin seized upon the City Council's suspension of Councilmember Ridley-Thomas for his own political gain. Mere weeks before Mr. Galperin announced his candidacy for California State Controller, Mr. Galperin unilaterally terminated Councilmember Ridley-Thomas's salary and benefits, posting the unlawful action as "campaign news" on his website."
A day before the L.A. City Council suspended Ridley-Thomas on October 20, 2021, Galperin announced in a widely circulated press release that he would stop paying Ridley-Thomas' salary if he was suspended.
"If Mr. Ridley-Thomas is suspended, I intend to use my authority as Controller and Paymaster of the City of Los Angeles to cease his salary payments and benefits in accordance with the City Charter."
Citing Section 218 of the City Charter, Galperin said, "Mark Ridley-Thomas is no longer empowered to carry out the duties and responsibilities for which he was elected, and he can no longer be present to effectively serve his constituents or represent their interests at City Hall."
The lawsuit, however, maintains that Galperin—who placed fifth out of sixth in his bid for state controller— had no such authorization in the City Charter to do so and that the action exceeded the scope of his enumerated powers.
"His carefully enumerated and prescribed duties under the Charter do not include authority to terminate salary and benefits," the lawsuit asserted, characterizing the move as pernicious and punitive.
Earlier this year, Galperin came under fire by Black leaders in L.A. County for stripping suspended Councilman Mark Ridley-Thomas of his salary and benefits—a move that L.A. City Council President Nury Martinez said was not directed by her.
A delegation of South L.A. pastors—including Bishop Charles Blake, Rev. K.W. Tulloss, Bishop Kenneth Ulmer and civil rights legend James Lawson— whose congregants number upwards of 50,000, questioned Ron Galperin's motives in terminating the councilman's pay and benefits.
In a letter requesting a meeting, they wrote: "We note with irony that even police officers in high profile police shootings and use of force cases receive their salaries during police department and prosecutor's investigations, and in some instances, while they await trial. In the councilmember's case, you discarded the presumption of innocence and due process in favor of a rush to judgement and political expediency."
In accordance with the lawsuit, Councilman Ridley-Thomas is seeking a judgement declaring the move to strip him of his salary and benefits as unlawful and reversing the action as well as attorney fees and whatever other relief the court deems as proper.
On Wednesday, City Councilmember Paul Krekorian introduced a motion requesting that the City Attorney look into whether or not the Controller had the legal authority to make a unilateral decision to suspend pay benefits. The requested motion, seconded by Gil Cedillo, gives the city attorney 30 days to report back on Galperin's legal authority and what options the city council has.