Call To Action! Join Us @ LA City Hall 200 N Spring St. Tuesday, Aug. 30 @10AM!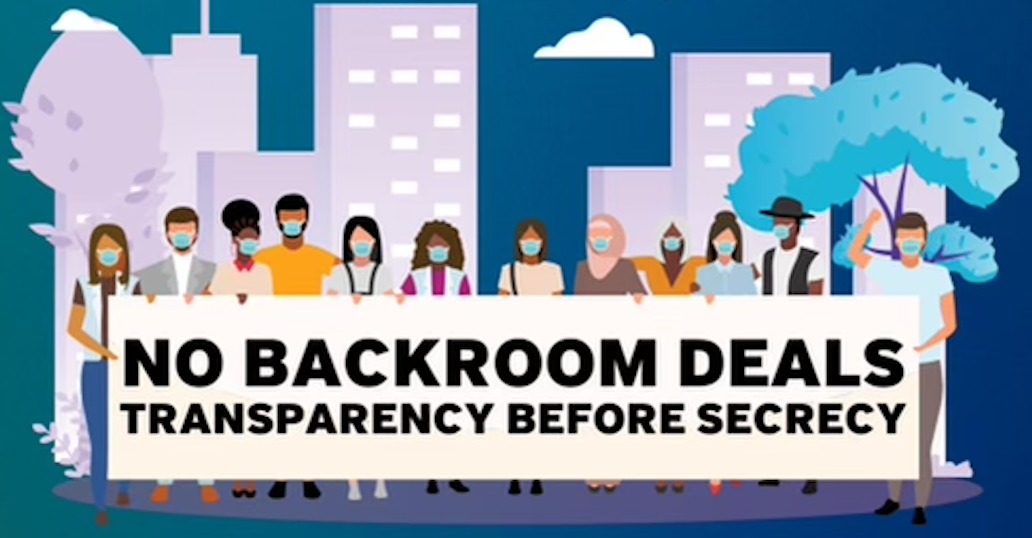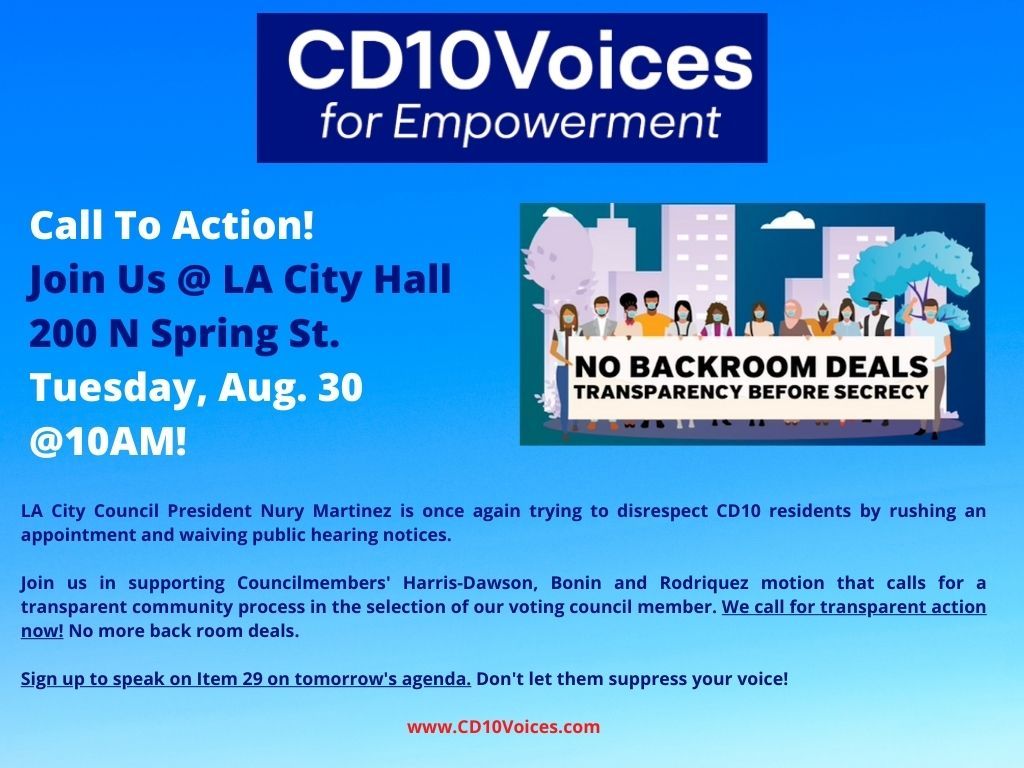 LA City Council President Nury Martinez is once again trying to disrespect CD10 residents by rushing an appointment and waiving public hearing notices.
Join us in supporting Councilmembers' Harris-Dawson, Bonin and Rodriguez motion that calls for a transparent community process in the selection of our voting council member. We call for transparent action now! No more back room deals.
Sign up to speak on Item 29 on tomorrow's agenda. Don't let them suppress your voice!