LA Wave: City Council President is Exploiting 10th District Residents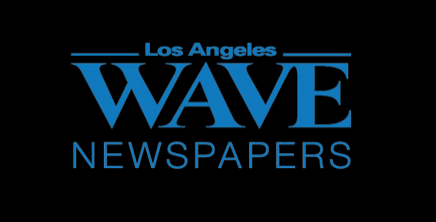 By Bev Rowe and Harry McElroy, Guest Columnists
As we celebrate Black History Month, there are several disturbing actions occurring at City Hall that could have a long lasting impact on Black residents and the broader South Los Angeles community.
The current situation with the council member for the 10th Council District is being exploited by City Council President Nury Martinez, who represents a district in the San Fernando Valley, aided and abetted by her hand-selected Council President Pro Tem Mitch O'Farrell, who represents Hollywood.
Martinez has publicly indicated that she plans to move forward with appointing a voting representative for the 10th District. As residents of the district, we are alarmed by the actions of this valley politician, and her Hollywood wingman, for several reasons.
Simply put, Martinez is engaged in a power grab that exploits the vacancy in the 10th District — which she created — to pursue her own political agenda. She is doing so in a manner that is deliberately disenfranchising our community, disrespecting our votes and our tradition of civic engagement and vision of democracy.
In the process, she is denying Councilman Mark Ridley-Thomas the presumption of innocence and due process. Ridley-Thomas has been accused by the U.S. Attorney's Office of steering county contracts toward USC in exchange for a full-tuition scholarship and a teaching position for his son. His trial is currently scheduled to start in August. In the meantime, Ridley-Thomas has been suspended from his City Council post and his salary and benefits have been frozen.
This has essentially left the 10th Council District without a voice at City Hall.
If Martinez succeeds at her power grab, she will join a long list of politicians who disregard our voting rights and empowerment aspirations — ironically as we enter a month dedicated to celebrating African-American history and the role our community has played in perfecting American democracy.
Martinez wants to hand-pick a voting member for the 10th District so she can control that vote. Any person appointed by her will be beholden to her agenda. And her agenda is clear.
Once Mayor Eric Garcetti leaves his post as mayor to become ambassador to India, she wants to be acting mayor until a new mayor is elected in November and takes office in December.
This concentration of power in the hands of one person is dangerous. She will undoubtedly use her power to wield unbridled influence over the mayoral election by giving her preferred candidate support and consolidating her authority over her council colleagues.
That's a problem.
Even more insulting to the residents of the 10th District is that Martinez is claiming to be listening to us. That's simply not the case and to claim so further disrespects our community. She's had almost four months to outline an appointment process and solicit broad input and participation in the effort to identify and appoint a new representative. But she has not.
We demand transparency and input. Residents of the 10th District have a proud history of civic engagement. Why have no public hearings been held on the options for filling the seat to solicit our views?
We demand representation that is accountable to us, not her. Is she and other council members more interested in a vote for their priorities or for our priorities as 10th District constituents?
We insist on Mark Ridley-Thomas's presumption of innocence and we stand by him as the 10th District's representative of choice. Unlike Martinez, we value due process, accountability and a balance of power. These are bedrock principles of the American justice and political system.
Ridley-Thomas has a right to return to the seat to which he was elected upon the conclusion of his August trial.
Give democracy a chance, Councilmember Martinez, don't just claim you are talking to us, open up the process.
Both long-term 10th District residents, Bev Rowe is a West Adams neighborhood activist and Harry McElroy is a Leimert Park community leader.