LAist: State Of Mind Is The Key Question In Mark Ridley-Thomas' Federal Corruption Trial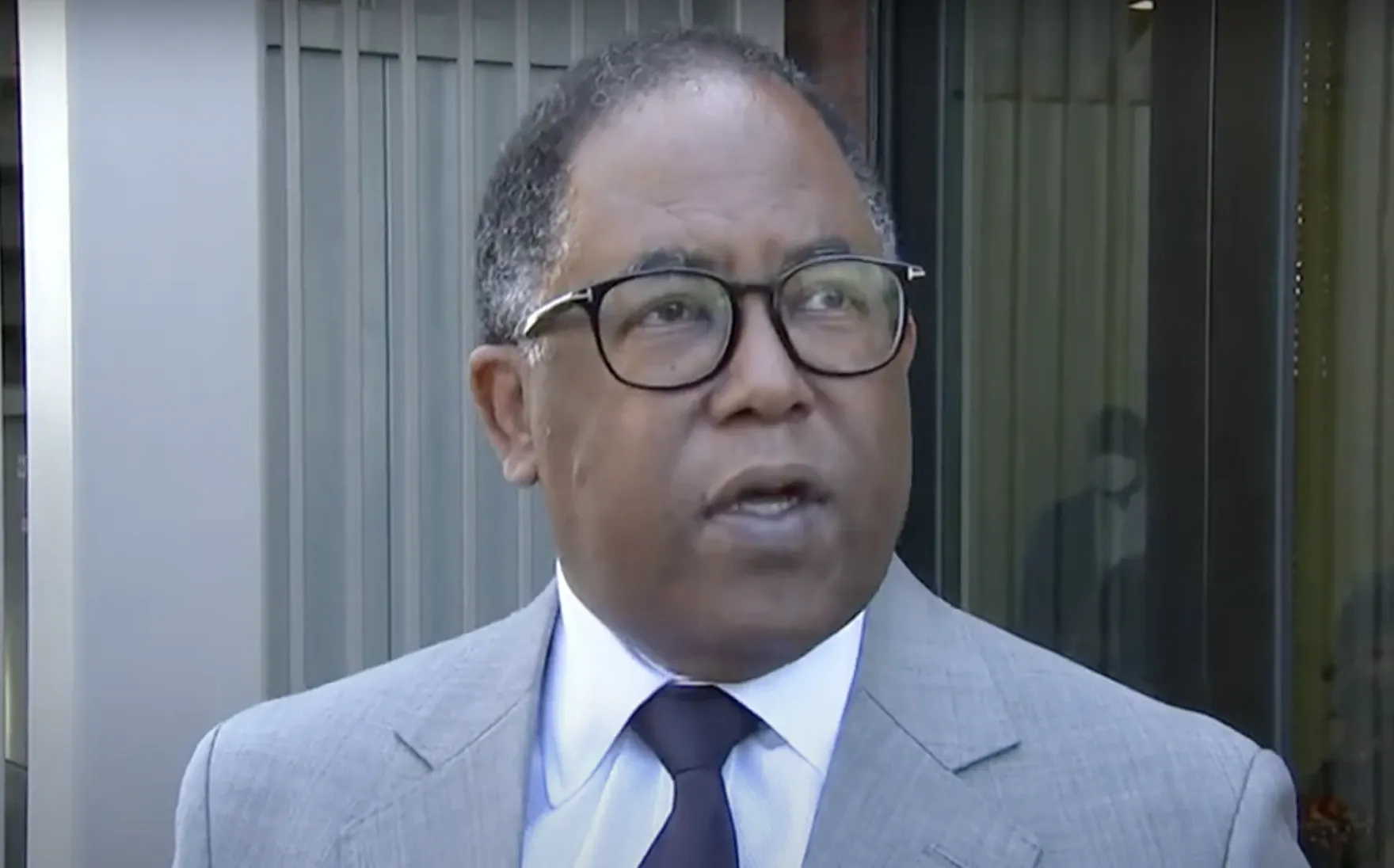 By Frank Stoltze
Updated Mar 8, 2023 4:31 PM | Published Mar 7, 2023 5:00 AM
Federal prosecutors and defense attorneys delivered their opening statements Wednesday in the corruption trial of suspended Los Angeles City Councilmember Mark Ridley-Thomas, offering starkly different interpretations of his state of mind during his relationship with the USC School of Social Work in 2017 and 2018.
That relationship is at the center of the trial.
Prosecutors said when Ridley-Thomas' son faced allegations of sexual harassment and resigned from the state assembly in 2017, then-L.A. County Supervisor Ridley-Thomas promised the school's dean a lucrative contract with the county in exchange for the dean providing his son with a full scholarship and paid faculty job.
Ridley-Thomas was acting "to help his son and save his own image," said Assistant U.S. Attorney Tom Rybarczyk. Evidence will show a deal with Flynn was "at the front of Mark Ridley-Thomas' mind." he said.
Prosecutors allege the dean, Marilyn Flynn, also agreed to funnel $100,000 from a Ridley-Thomas political campaign fund through the School of Social Work to a new nonprofit headed by his son.

Defense: 'He supported good things ... because they were good'
Defense attorney Galia Amram countered that Ridley-Thomas has had a long interest in improving social services and that his relationship with the School of Social Work was a natural extension of that. The contract he voted on, she noted, was to extend TeleHealth therapy to foster children under the care of the county's Department of Children and Family Services.
"He supported good things for one reason: because they were good," Amram said. "It's what was going on in his head" that is most important, she said.
Amram also said Ridley-Thomas was one of five members of the Board of Supervisors and hardly had sole control over county contracts.
She said the younger Ridley-Thomas, Sebastian, was well-qualified to enter USC without the benefit of a bribe. "Did Mark Ridley-Thomas believe he needed to do favors to get Sebastian into USC?"
Amram said it made sense for Ridley-Thomas to donate $100,000 to the school given his support of social service research. And she said it made sense for the dean to make a donation to Sebastian's nonprofit, which specialized in voter education and engagement in the Black community.
The transfer violated university rules but not the law, Amram said. "Breaking USC rules is not a federal crime," she said.
"You may not like the way it looks," she said. "It doesn't make it illegal."
Ridley-Thomas, who was once one of L.A.'s most powerful politicians, faces 19 counts, including conspiracy, bribery and wire fraud, and could be sentenced to up to 35 years in prison if convicted.
When the indictment was announced, Michael Proctor, who was then Ridley-Thomas' lawyer, told the Los Angeles Times his client was "shocked by the federal allegations leveled against him, and with good reason. They are wrong, and we look forward to disproving them."
In his 30 years of holding elected office, Ridley-Thomas has never "abused his position for personal gain," Proctor said.
Flynn left USC and pleaded guilty to bribery . She is awaiting sentencing.

An L.A. native with a long political history
Ridley-Thomas, 68, was born and raised in L.A. and was president of the city's chapter of the Southern Christian Leadership Conference for a decade until 1991, when he was elected to the City Council. He served until 2002, representing the 8th District, which covers large swaths of South L.A.
He served in the state legislature for six years before being elected to the county Board of Supervisors in 2008. He was termed out of office in 2020 and elected to the L.A. City Council again.
The City Council voted to suspend him from office in 2022 after he was indicted.
Ridley-Thomas is such a high-profile figure in L.A. politics for having long been a champion of civil rights, child welfare and public health issues. He was instrumental, for example, in the rebuilding of Martin Luther King, Jr. Community Hospital.
Many in the Black community have risen to Ridley-Thomas' defense. On Sunday night, Holman United Methodist Church in South L.A. was packed for "an ecumenical and interfaith service in solidarity in support of" Ridley-Thomas.

Background to the alleged deal
Ridley-Thomas' son Sebastian was a state assemblyman in 2017 when he abruptly resigned, citing health reasons and amid a sexual harassment investigation. He denied any wrongdoing.
"With his sudden and premature exit from public life, he needed a career and other landing spots to publicly justify his abrupt resignation and tackle a mounting personal debt," federal prosecutors state in their trial memorandum. "Defendant was looking for ways to provide his son with those landing spots."
The elder Ridley-Thomas turned to Flynn, whose school was also in financial trouble, according to the prosecutors' memo.
Mark Ridley-Thomas had a long relationship with USC and Flynn.
His supervisorial district included the school's South L.A. campus. He graduated from USC with a doctorate in social ethics. And Ridley-Thomas once appointed Flynn to a high-profile commission that looked into problems at the county's Department of Children and Family Services.

The alleged deal
In 2018, Flynn provided the younger Ridley-Thomas with a $26,000 full-tuition scholarship to obtain a master's degree and a $50,000-a-year faculty job, prosecutors state.
Ridley-Thomas voted on three contracts "that Dean Flynn had sought to shore up her School's shoddy financial situation," according to the prosecutors. The contracts included a TeleHealth agreement worth $9 million annually.
"Both uniquely positioned to help the other, defendant and co-defendant Flynn soon came to each other's mutual aid," say federal prosecutors, who have collected dozens of email exchanges as part of their evidence.
"In exchange for help securing County contracts and amendments to existing contracts, defendant solicited and demanded from co-defendant Flynn and USC a variety of benefits primarily intended to help his son," the memo alleges. "Co-defendant Flynn readily obliged, gladly offering any perk and benefit at her disposal to sway defendant in the performance of his official duties."

The $100,000 transfer
Ridley-Thomas allegedly wanted something else from Flynn: He wanted to transfer $100,000 from one of his political campaign funds to a new nonprofit headed by his son. And, he wanted to funnel the money through USC.
Flynn accepted the money at her school of social work, then allegedly persuaded USC to donate $100,000 to United Way, the fiscal sponsor of Sebastian Ridley-Thomas' Policy Research and Practice Initiative (PRPI).
"By funneling the payment through USC, defendant and co-defendant Flynn attempted to disguise the true source of the payment to make it appear as though USC, not defendant, was the generous benefactor supporting his son and PRPI," prosecutors said in their court filing.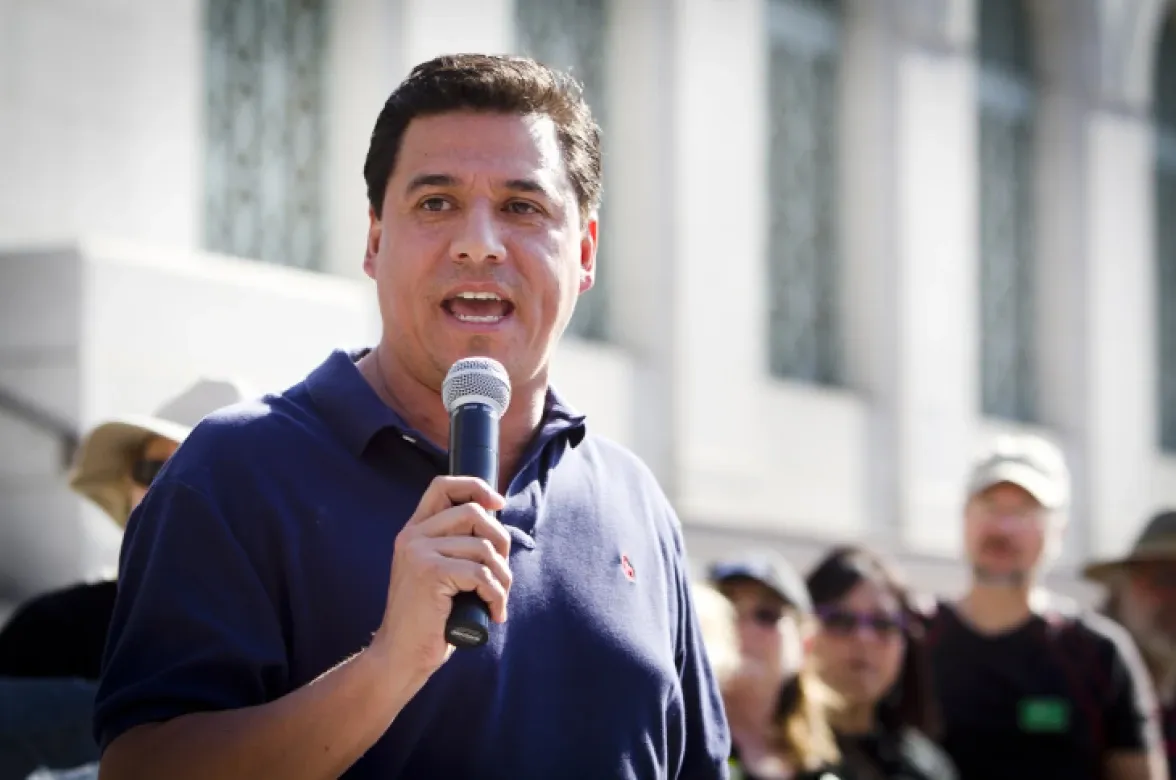 History of L.A. corruption cases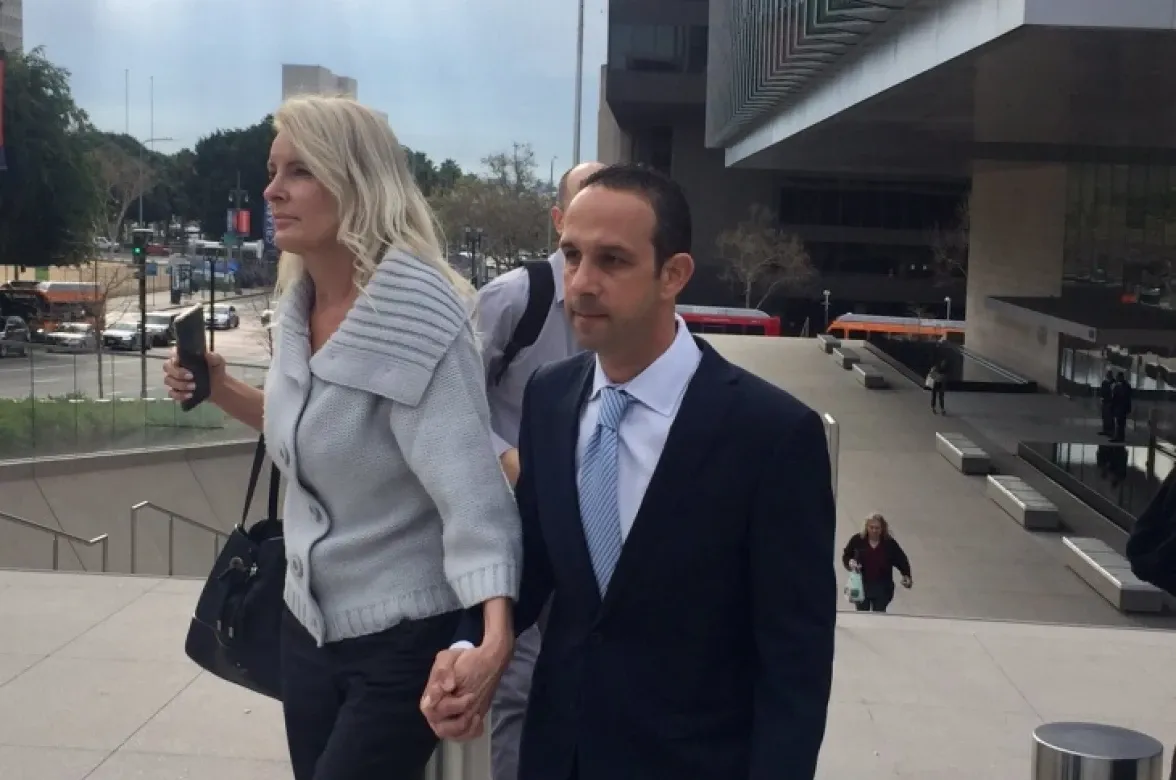 This is the latest in a series of corruption cases that have shaken confidence in the L.A. government.
Former city councilmembers Jose Huizar and Mitch Englander pleaded guilty and were sentenced to prison. A former deputy mayor, Raymond Chan, is standing trial now.
It is unusual for someone to take their case to trial.
With the help of numerous donors, Ridley-Thomas has hired one of the nation's elite law firms, Morrison Foerster, to defend him. One big question: Will Ridley-Thomas testify in his own defense?
The trial is expected to last about two weeks.