LAT Column: A fight for Ridley-Thomas is a fight for voting rights? Call it the MLK strategy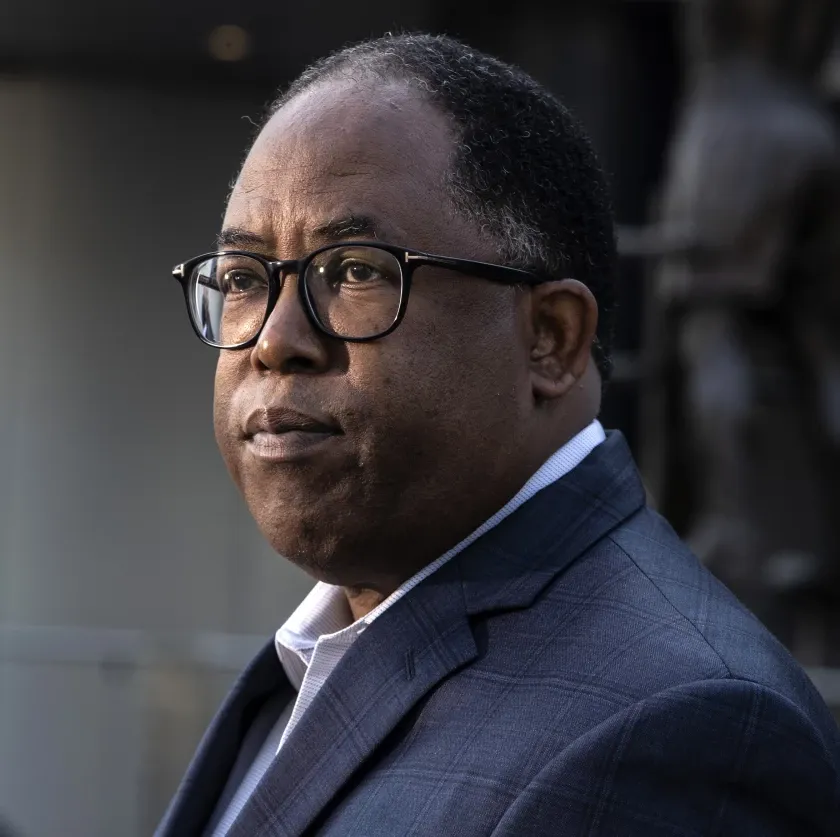 BY ERIKA D. SMITH COLUMNIST
NOV. 4, 2021
In the 2014 film "Selma," there's a powerful scene in which the Rev. Martin Luther King Jr., portrayed by David Oyelowo, rouses a church full of Black folks into fighting for their right to vote — or otherwise be rendered "voiceless."
"As long as I am unable to exercise my constitutional right to vote, I do not have command of my own life," King intones in that way Black pastors do. "I cannot determine my own destiny, for it is determined for me by people who would rather see me suffer than succeed!"
The people in the pews stir. "We will not wait any longer," King shouts. "Give us the vote!"
The people in the pews rise and repeat: "Give us the vote!"
In some small way, I imagine this is how suspended L.A. City Councilman Mark Ridley-Thomas sees himself, rousing his mostly Black and Latino constituents to fight for representation. To fight for the right for their votes to be counted. To fight, naturally, for him.
It's a somewhat lofty comparison, I know. MLK to MRT. But I can't claim complete credit for it.
On Wednesday night, the Southern Christian Leadership Conference of Southern California held a screening of "Selma," followed by a panel discussion about the disenfranchisement of Black voters in Ridley-Thomas' district, particularly as the City Council nears a vote on a redistricting plan.
Continue reading full article here.