LAT: L.A. on the Record: Welcome to Wipeout Week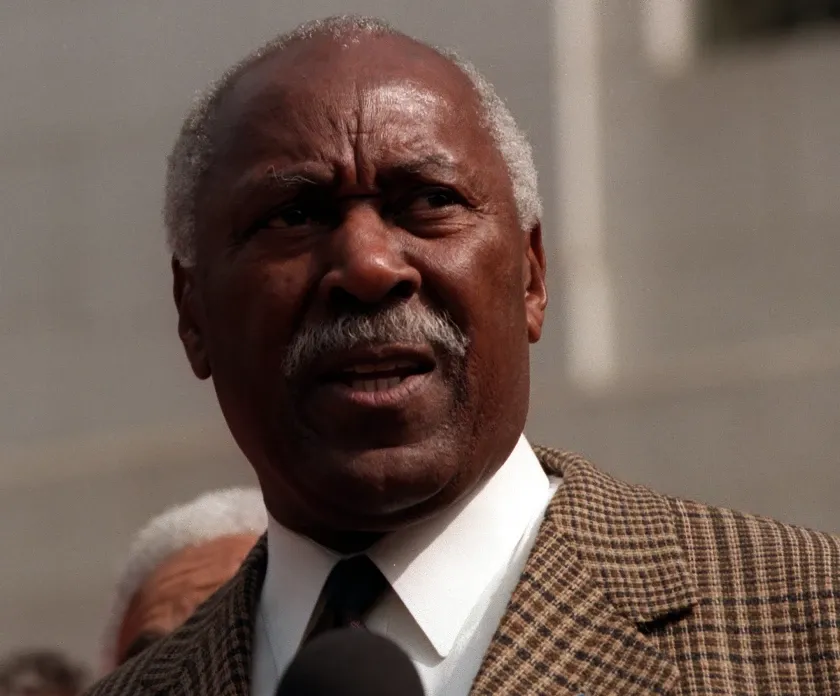 BY DAVID ZAHNISER, BENJAMIN ORESKES
MARCH 12, 2022 12:34 PM PT
Around the horseshoe and beyond

Who should oversee L.A.'s 10th District? Next week, a judge may offer at least a partial answer, ruling on whether former Councilman Herb Wesson is legally permitted to serve as a temporary replacement for Councilman Mark Ridley-Thomas, who is currently suspended and fighting corruption charges.
The city's lawyers have argued that putting in Wesson, a termed-out council member, would keep the council from installing someone who could get an unfair leg up during the next election for the seat. But it turns out there's at least one other former councilman who is eligible to fill the seat who isn't yet termed out: Nate Holden.
Holden is 92, still lives in the district and has free time on his hands. He retired from his job as an administrative law judge in December. And he has some thoughts about the ongoing drama in the 10th.
Holden says the council should not have suspended Ridley-Thomas, saying he's innocent until proven guilty. Wesson, he said, doesn't appear to be eligible for the interim post, since he's already served three terms. "It's a messy situation," he added.
Holden said he's open to filling the seat temporarily, as long as Ridley-Thomas could come back after resolving his legal issues. And he's heard the remarks about how he's too old to fill the seat — and wants that notion put to rest. "I'll hand wrestle anybody on council today, and we'll see who's old or not old," he said, chuckling. "Because they would lose."
Read more here.