Los Angeles Times: In a city rocked by corruption, Ridley-Thomas' conviction brings public tributes, not scorn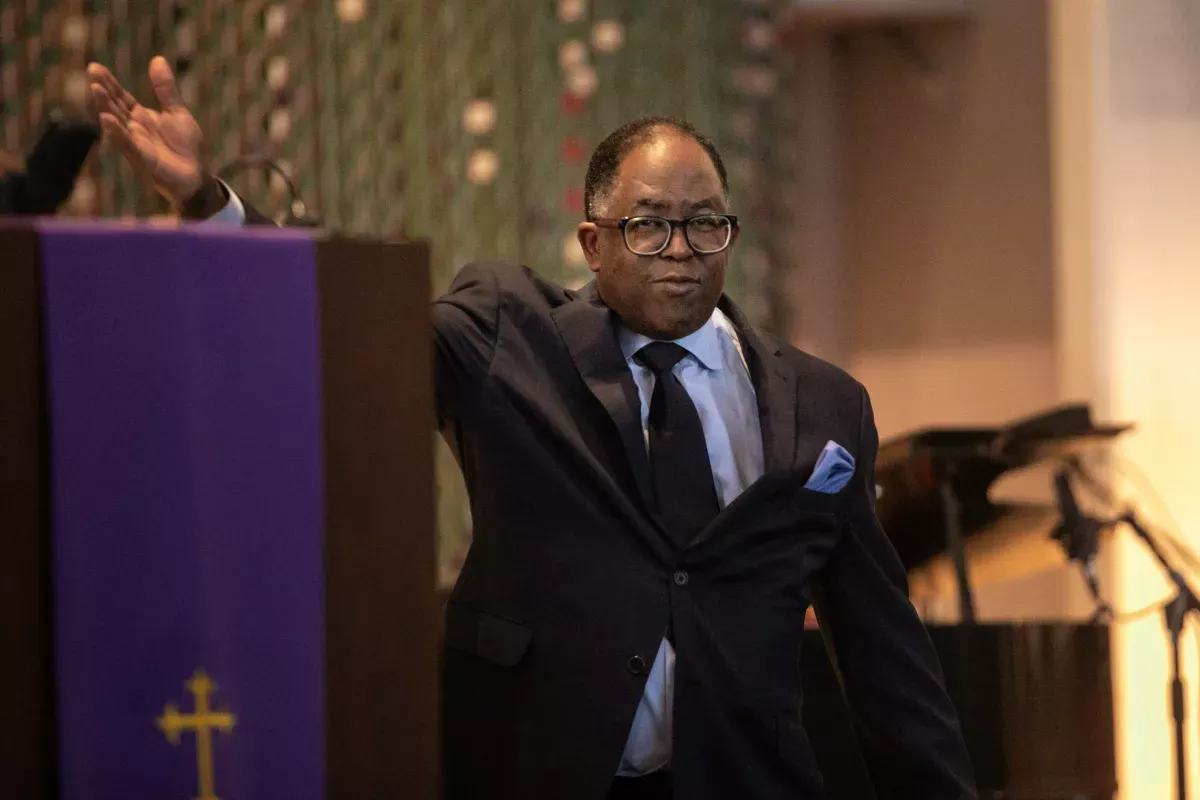 BY DAVID ZAHNISER, MATT HAMILTON, JULIA WICK
APRIL 2, 2023 5 AM PT
The corruption cases that have upended Los Angeles city politics in recent years have been greeted by a familiar set of reactions: public disgust, condemnation from elected officials, urgent calls for reform.
But in the days since a jury found former City Councilmember Mark Ridley-Thomas guilty of bribery, conspiracy and fraud charges, some of the city's political leaders have given a markedly different type of response, offering tributes instead of scorn.
Mayor Karen Bass described Ridley-Thomas, a friend and ally for more than 40 years, as a "thought leader" who had made a huge impact on the city. Steve Soboroff, who sits on the Board of Police Commissioners, tweeted his appreciation for Ridley-Thomas' work. State Sen. Steven Bradford (D-Gardena) issued a statement listing Ridley-Thomas' accomplishments — omitting the fact that the veteran politician had just been convicted of multiple felony counts.
"The Mark Ridley-Thomas I know is the tireless champion, the relentless advocate, the unstoppable force," wrote former City Councilmember Mike Bonin, who represented the Westside for nearly a decade.
The praise from L.A. civic leaders, so soon after the 12-member jury issued its guilty verdict, serves as a testament to the huge base of friendship and political support amassed by Ridley-Thomas over his three decades in elected office while serving on the council, in the state Legislature and on the county Board of Supervisors.
Those responses are also a departure from the derision that largely greeted the guilty pleas of former City Councilmembers Jose Huizar and Mitchell Englander, as well as David Wright, the former head of the Department of Water and Power — all targets of federal prosecutors in recent years.
Supporters described Ridley-Thomas' departure from L.A.'s political scene as a blow for the city and the communities he represented. At times, their remarks sounded more like reminiscences from a retirement party than a response to a criminal trial.
Community leaders pointed to Ridley-Thomas' work launching the Empowerment Congress, which brought residents of South L.A. together to advocate for their interests. They highlighted his push for reforms at the Los Angeles Police Department. And they touted his success in reopening Martin Luther King Jr. Community Hospital, closed after years of neglect.
Those achievements, combined with his deep ties to the community, help explain why so many were shocked by the verdict, said Pastor William D. Smart Jr., president and chief executive of the Southern Christian Leadership Conference of Southern California.
"It wasn't supposed to go down like this," he said. "Everyone just thought he was going to get exonerated, because he's a hero."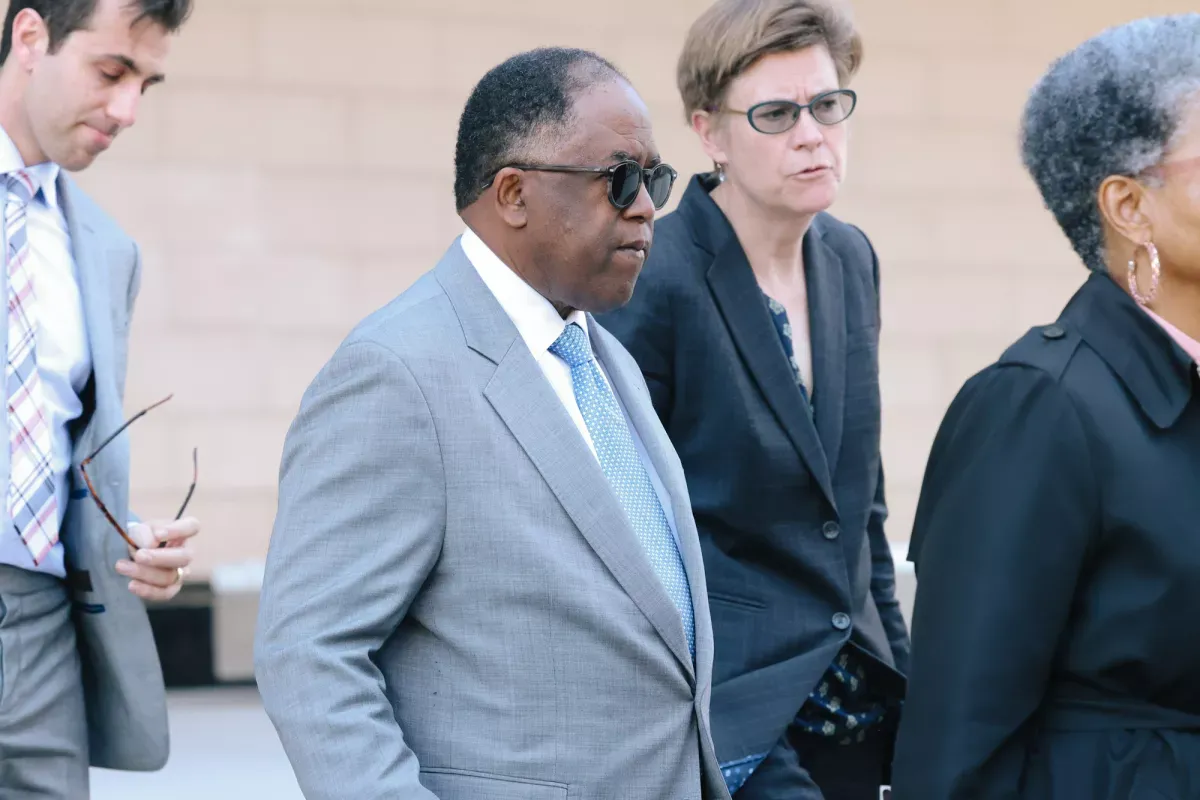 Some of that anguish is now being directed at the prosecution. Smart recently described the case as "a U.S. government railroad of another Black man." Another South L.A. minister suggested it was a political witch hunt. Talk show host Tavis Smiley, who appears on radio station KBLA 1580, took aim at the Department of Justice, saying in an editorial that "hunting season for Black folks is always open."
A few voices have begun pushing back against that narrative — and the characterization of Ridley-Thomas as a hero or victim.
Former Councilmember Bernard C. Parks, who lost to Ridley-Thomas in the 2008 race for county supervisor, said the conviction does not diminish Ridley-Thomas' legislative accomplishments. But it has tarnished Ridley-Thomas' overall legacy, Parks said.
"Mark Ridley-Thomas was not indicted because he's Black or because he was too successful," said Parks, who served 12 years on the council. "He was indicted and convicted because he committed several serious felony crimes."
Prosecutors have sought to refute claims of bias, noting that Ridley-Thomas' co-defendant in the case was Marilyn Flynn, the former dean of USC's social work school, who is white and lives in Los Feliz. Flynn, 84, pleaded guilty in September and is awaiting sentencing.
Ridley-Thomas is scheduled to be sentenced Aug. 14. A representative for his defense team said he intends to file an appeal of the verdict.
The jury found Ridley-Thomas guilty of seven out of 19 felony counts, determining that he had conspired with a dean at USC to support a contract to the university while also arranging special benefits at USC for his son, former Assemblymember Sebastian Ridley-Thomas. At the time, Ridley-Thomas was a member of the county Board of Supervisors.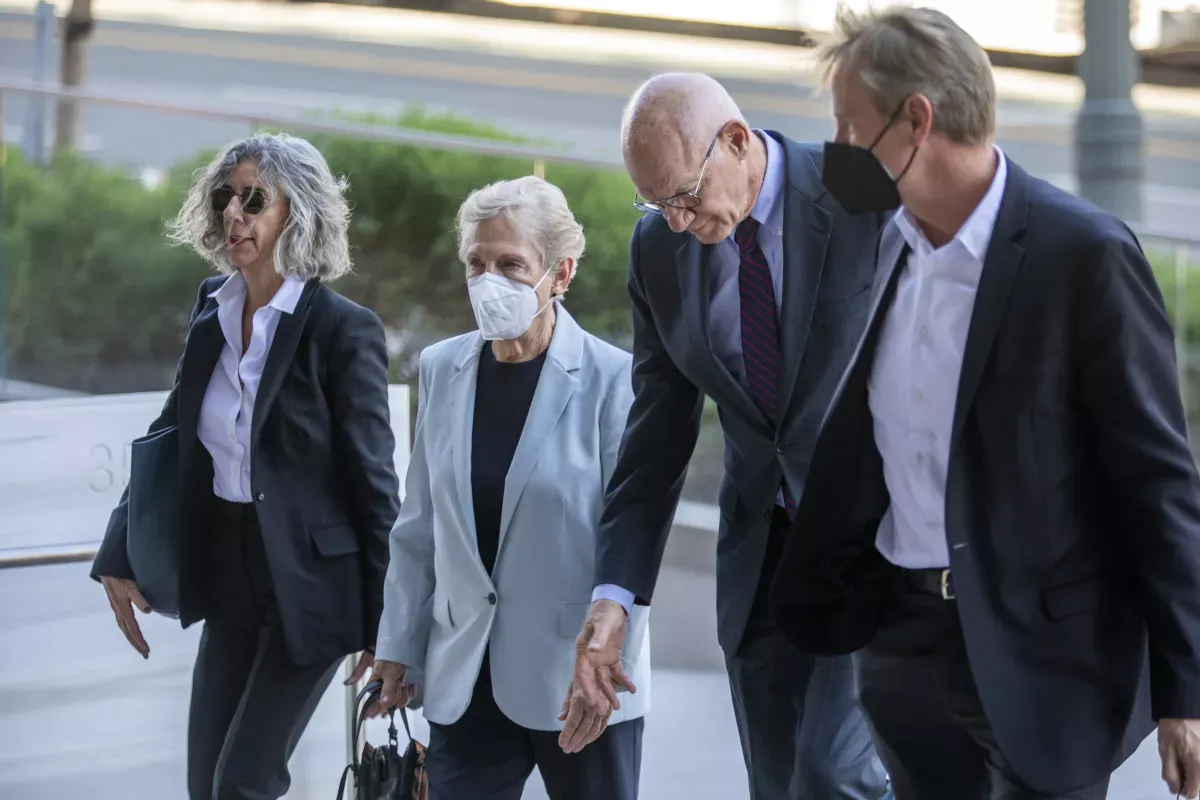 Prosecutors alleged that the benefits Sebastian received included admission to USC's School of Social Work, a full-tuition scholarship, a part-time job as USC professor and the routing of a $100,000 from Ridley-Thomas' ballot committee through the university to a nonprofit that his son was running. Jurors acquitted Ridley-Thomas on honest services fraud charges related to the scholarship and professorship but convicted him of fraud counts related to funneling $100,000 through USC to Sebastian's nonprofit.
The jury forewoman told The Times that the evidence regarding the $100,000 donation formed the basis of the bribery and conspiracy convictions.
In the run-up to the trial, longtime supporters of Ridley-Thomas contributed generously to his legal defense, providing crucial financial help after the previous city controller stripped him of his salary and benefits. Friends, family and former colleagues packed the courtroom during the nearly three-week trial, with some making repeat visits.
Councilmember Curren Price, who also represents part of South L.A, came to the courtroom for part of a day. Prominent public intellectual Cornel West sat in the front row for closing arguments. Cynthia McClain-Hill, who chairs the five-member board that oversees the Department of Water and Power, also appeared, as did a parade of former Ridley-Thomas staffers.
Lawyers for the defense told the jury there was no need to bribe Ridley-Thomas, since the USC initiatives he supported as a county supervisor were already part of his long-standing policy agenda. They said it is beyond the power of a single county supervisor to corruptly steer contracts to any group, given the need for a three-vote board majority on such decisions.
To back up their case, they called as witnesses two of his former colleagues: Supervisor Janice Hahn and former Supervisor Sheila Kuehl — both allies of Ridley-Thomas during his time on the board.
The defense team went through three items approved by the Board of Supervisors that were at issue in the case, asking Hahn each time: "Did our client, Dr. Mark Ridley-Thomas, pressure you in any way to vote for this proposal?"
"No," Hahn replied.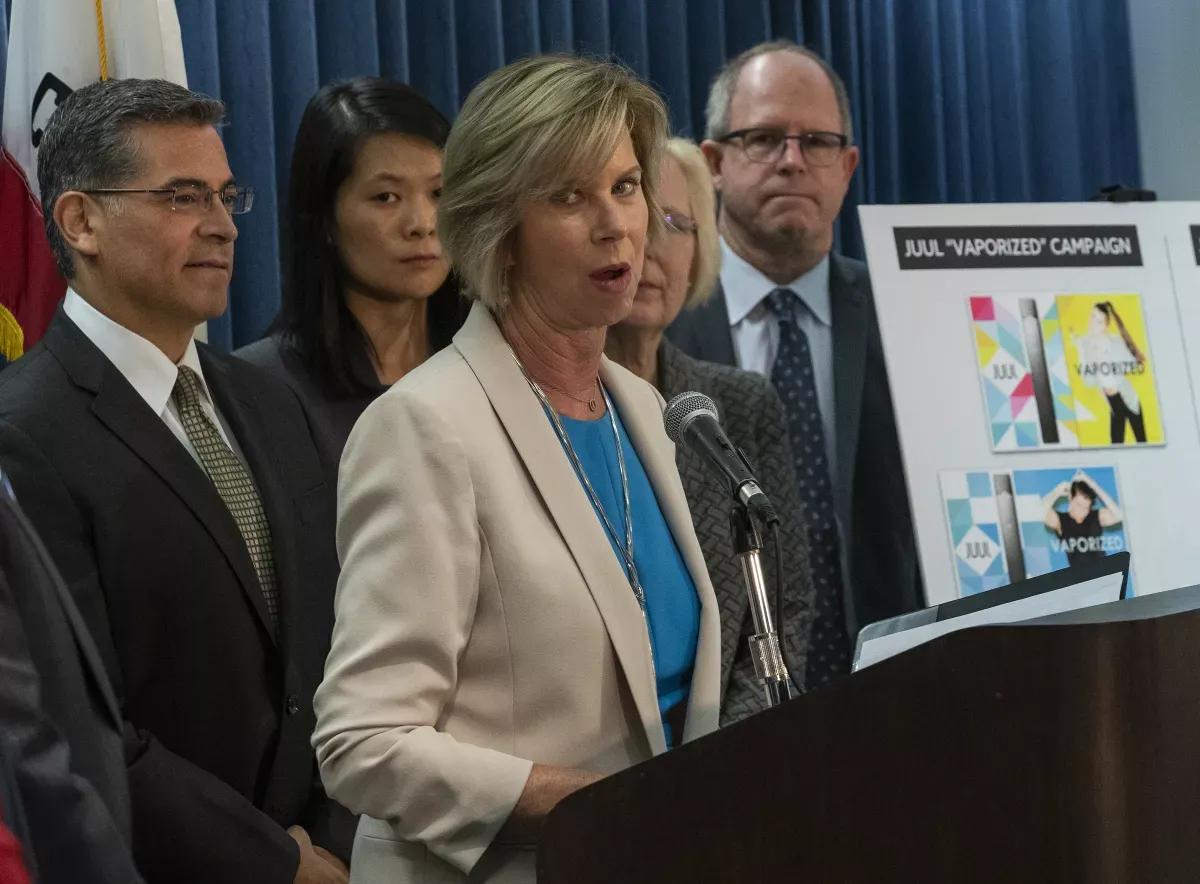 On the witness stand, Kuehl said she too did not feel pressure from Ridley-Thomas. Asked about her support for a remote mental health clinic run in partnership with USC, she said: "I deeply believe that it would help the children."
The brief questioning of Kuehl and Hahn was ultimately somewhat of a red herring — prosecutors did not claim that Ridley-Thomas pressured his colleagues on the board to vote one way or another. Instead, they alleged that he extracted benefits for himself and his son from a USC dean who wanted to move to the front of the line for lucrative county business, and later voted on that business.
Some of Ridley-Thomas' colleagues testified that they knew nothing of his dealings with Flynn. Still, the appearances by Kuehl, Hahn and others served a counter-narrative put forth by the defense: that Ridley-Thomas had a record of serving impoverished Black and brown communities and that he garnered the trust and respect of colleagues and staff.
Yet another defense witness was Karly Katona, who spent 12 years in his county office before becoming his chief of staff at City Hall. After the trial, Katona told The Times that Ridley-Thomas felt a personal responsibility to deliver for his constituents, particularly those in long-neglected neighborhoods.
Ridley-Thomas constantly toured his district, visiting parks and libraries on weekends, sometimes calling staffers if he found conditions that did not measure up, Katona said.
"It was never a 9-to-5 job for him," Katona said. "I know this because I was on the phone with him at 10 p.m. most nights and Sunday mornings and on the streets with him."
Ridley-Thomas returned to City Hall in 2020 after an 18-year absence, immediately taking on a leadership role in the council's effort to address homelessness. By then, he had already spearheaded the passage of Measure H, which expanded services for the county's unhoused.
Political consultant Dermot Givens, who lives in Ridley-Thomas' former council district, said it's not difficult to understand why Ridley-Thomas has been receiving such an outpouring of sympathy. Over the course of his career, he accomplished "an exceptional amount of good," he said.
What makes the case tragic, Givens said, is that the case stems from Ridley-Thomas' efforts to aid his son. Ridley-Thomas, who had so many friends and allies, could have reached out to someone else, he said.
"They did it to themselves," said Givens, who also works as an attorney.
Soboroff, the police commissioner, said he believes Ridley-Thomas should face legal consequences for his actions. But for Soboroff, the conviction does not overshadow the good works Ridley-Thomas performed over the decades.
"The mistake, to me, is an asterisk," Soboroff said.