Los Angeles Times Column: Why a guilty verdict for Mark Ridley-Thomas doesn't feel like justice to Black L.A.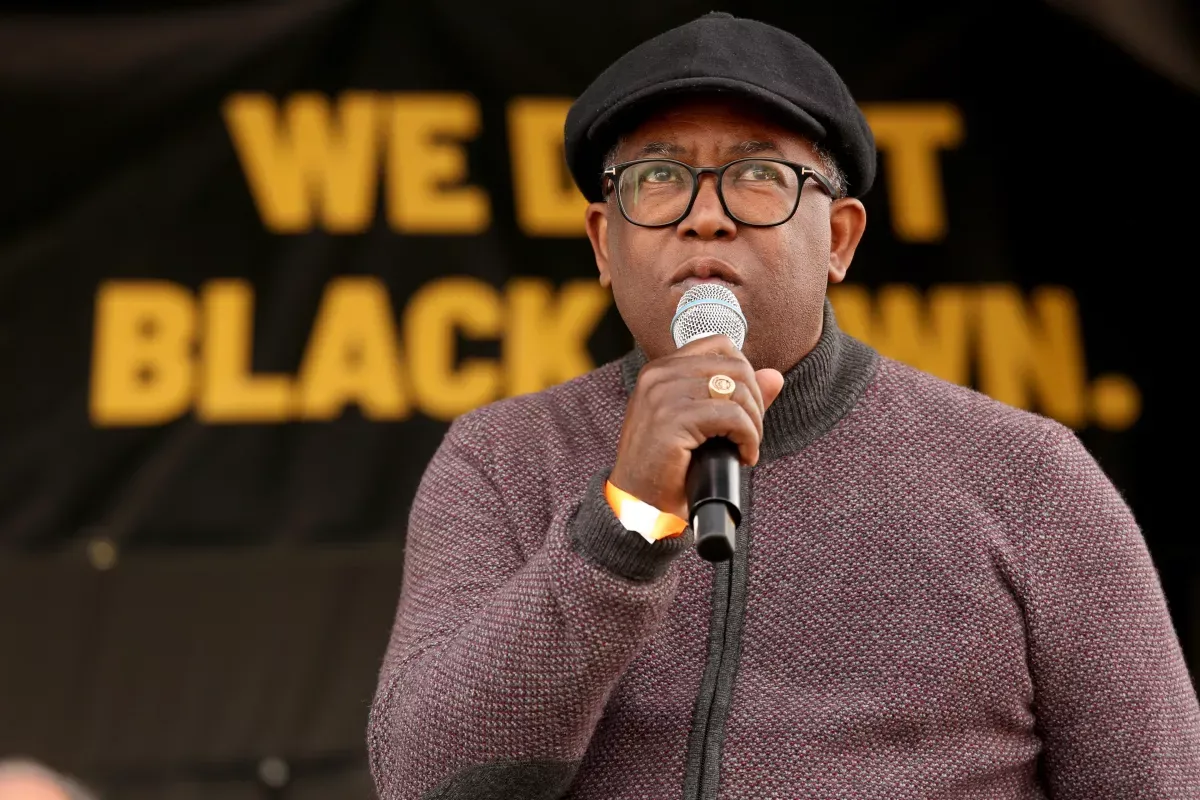 BY ERIKA D. SMITH | COLUMNIST
MARCH 30, 2023 | UPDATED 6:55 PM PT
Prosecutors will say that justice was served. That for the good of the taxpaying public in Los Angeles, they've taken down a corrupt career politician "who abused his position of power" for personal gain, as Martin Estrada, U.S. attorney for the Central District of California, insisted from the steps of the U.S. Courthouse.
But not much about what happened to L.A. City Councilmember Mark Ridley-Thomas on Thursday afternoon feels like justice.
In fact, permanently sidelining someone who has been so effective at delivering funding and programs and infrastructure for often-neglected Black Angelenos — so much so that he's sometimes called a one-man institution in Black politics — actually feels like opening the door to greater injustice.
And yet, here we are.
After five days of deliberations, a jury found Ridley-Thomas guilty in a sprawling federal case involving a quid pro quo with the then-dean of USC's social work program, Marilyn Flynn. The crimes dated to his time on the L.A. County Board of Supervisors when, as prosecutors argued, he traded county contracts to help his son, then Assemblymember Sebastian Ridley-Thomas, gain admission, a job and a scholarship from USC.
Jurors combed through hundreds of emails, phone records and other documents before convicting him of conspiracy, bribery, honest services mail fraud and honest services wire fraud.
It wasn't a slam dunk, though. The jury found him not guilty of a dozen other fraud charges. And as deliberations progressed, there was a split about whether there was a quid pro quo, before the jurors ultimately agreed beyond a reasonable doubt.
Given that I wasn't in the room, personally examining the mountain of evidence, I won't quibble with the verdict. I'll leave that to the planned appeal.
But still, the conviction on seven counts means that, at 68 years old, Ridley-Thomas could be sentenced to several years in a federal prison. And what had been a storied political career, spanning elected office in both state and local government, is now over.
Per the City Charter, he must be removed as the representative of the city's 10th Council District, leaving it, once again, without a voting member — for the time being anyway. No matter what happens, there will be a vacuum of power that will be difficult, if not impossible, to adequately fill at a time of rising poverty and race-based inequities.
Mayor Karen Bass called it "a sad day for Los Angeles and I feel that sadness personally. For decades, Mark Ridley-Thomas has been a champion for our city, a civil rights activist, a thought leader, and a policy maker who made real impact on this city."
L.A. City Councilmember Marqueece Harris-Dawson, meanwhile, echoed that sentiment, tweeting: "When those in power chose to forget our community, Mark Ridley-Thomas centered and uplifted us."
State Sen. Steven Bradford (D-Gardena) said in statement that he was "compelled" to share his appreciation for Ridley-Thomas, including his work to build the new Martin Luther King Jr. Community Hospital.
So justice?
Not according to many of the Black Angelenos I've spoken to, even those who aren't in elected office or don't know Ridley-Thomas personally.
At the courthouse during closing arguments last week, Black pastors, Black business owners and fellow Black politicians showed up in support. Some were invited to come. Many others just came on their own. They all seemed anxious, and watched and listened intently as prosecutors spoke.
"He leveraged his power to extract privileges for his son," Assistant U.S. Atty. Lindsey Greer Dotson had said, drawing grunts of disapproval. "Public officials do not get to monetize their public service. As a politician, you work for us, you work for the taxpayer."
And then as the lead defense attorney Daralyn Durie told jurors that "everything that happened at USC was legal" if unseemly, those same Ridley-Thomas supporters nodded and sighed in relief.
During the breaks, when people would gather in the hallway, many wondered aloud why, in a world where politicians are doing real harm to the public every day, would federal prosecutors go after someone who wasn't. In other words, why is this the corruption we care about?
Estrada, during that news conference Thursday from the steps of the downtown L.A. federal courthouse, said: "The people that elected Mark Ridley-Thomas were entitled to honest services. They were entitled to have him not act in a corrupt way. But instead of doing so, he engaged in political corruption — and that's why he's been convicted today."
As my Times colleague Matt Hamilton noted, this guilty verdict against Ridley-Thomas is the most high-profile in a series of them, all dealt by a team of hotshot public corruption prosecutors in the local U.S. attorney's office.
Earlier this year, they secured a guilty plea from former Los Angeles City Councilmember Jose Huizar on charges of racketeering and tax evasion, for shaking down real estate developers. He admitted, among other things, that he extorted at least $1.5 million in bribes, not long after it came out that he had been gambling in Las Vegas with a billionaire developer.
Two years ago, former Los Angeles Councilman Mitchell Englander agreed to a plea deal in an obstruction-of-justice case that involved him accepting money, hotel rooms and other gifts during trips to Las Vegas and Palm Springs.
Meanwhile, Ridley-Thomas? He didn't go to Las Vegas. He was convicted for helping his son, who was resigning from the state Assembly, reportedly for health reasons but also while facing a sexual harassment investigation.
I don't have children, but I know this is the sort of thing that parents can understand: wanting to help their adult children get out of a jam. It's certainly the sort of thing that powerful people who are white do all the time, often with little to no repercussions.
Just consider our clearly corrupt former president, Donald Trump, who hired most of his adult children to work in the White House, even the ones with sketchy histories and even worse decision making while on the public dime. And yet, it's been years since Trump left office and he has just now been indicted — for allegedly paying hush money to a porn star.
Meanwhile, Ridley-Thomas? What he got for helping his son in the quid pro quo with USC actually benefited his constituents.
At issue during trial were three votes taken by the Board of Supervisors, including for a Telehealth medical clinic, a probation reentry center and a probation employee training program. All are consistent with the then-supervisor's legislative record.
In fact, as closing arguments wrapped up Friday, Assistant U.S. Atty. Michael J. Morse reminded jurors that "the only question for you is: Was the defendant doing these things for Marilyn Flynn so that she would do things for him?"
"It is not a defense that any actions taken were good for the community or were actions that the defendant would have taken [without a bribe]," he said.
Given the guilty verdict on Thursday, Morse is right. This clearly isn't a defense in a court of law. But in the court of public opinion, where Black Angelenos sit and weigh questions of harm to our community, it's another matter.
So justice?
It was served, just not for all of us.