Los Angeles Magazine: Mark Ridley-Thomas Gets Sentenced, and Los Angeles Remains Divided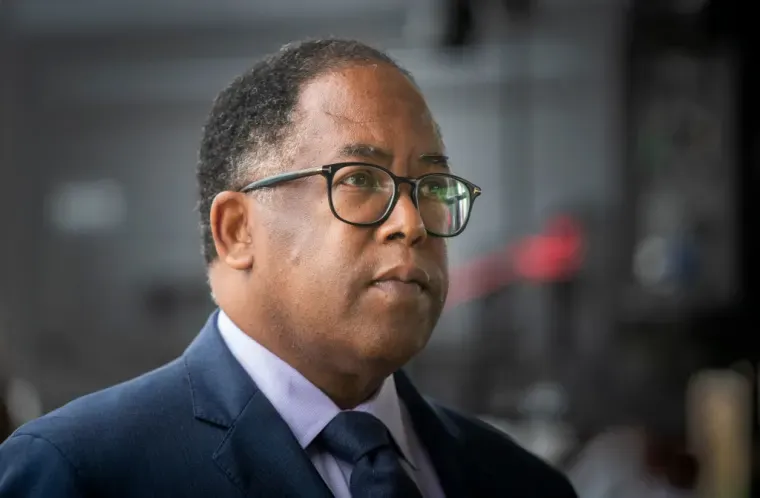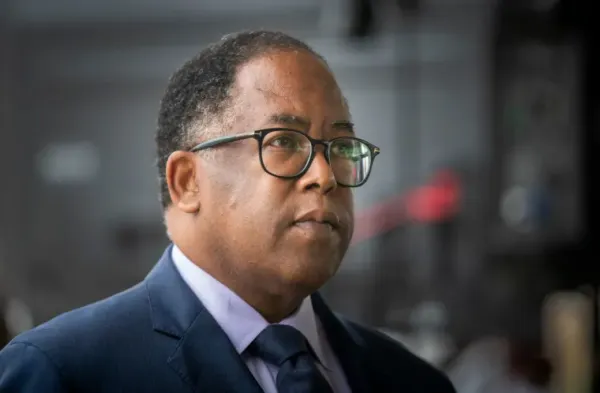 City Column: As veteran politician gets 42 months in federal prison, some question if justice was served
JON REGARDIE | 2 HOURS AGO
In the run-up to the sentencing of Mark Ridley-Thomas on Monday morning, there was one thing, and one thing only, on which the defense team, government prosecutors, and United States District Judge Dale S. Fischer were in accord.
"We're here today for a different type of case," remarked defense attorney Galia Amran, from the Bay Area firm Morrison Foerster, early in the proceedings. Assistant U.S. Attorney Lindsey Greer Dotson, who spearheaded the government's case during a 12-day trial in March, would agree with the sentiment a half hour later. Fischer also signed on to the belief, remarking that this was not the typical kind of quid pro quo arrangement unpacked in her courtroom.
For everything else, there was a Grand Canyon-size chasm. After prosecutors called for a term of six years, and the defense team countered by urging probation, Fischer more or less split the baby. At 11:36 a.m. she sentenced Ridley-Thomas, who had been convicted of conspiracy, bribery, and five counts of honest services fraud, to 42 months in federal prison and a $30,000 fine. He was ordered to surrender himself on Nov. 13, which was no given—in advance of the sentencing, some speculated that he might immediately be taken into custody.
Pretty much every guilty verdict culminates with prosecutors and the defendant expressing completely opposite feelings about whether justice was served. A solid portion of the citizenry sees this as a corrupt pol reaping what he sowed. What makes this situation unique is that, even 22 months after Ridley-Thomas was indicted, a significant number of Angelenos continue to fervently stand with him. Many question why one of the most accomplished Black leaders in the region, with an extensive record of helping low-income communities, was pursued with such vigor.
Previously, I wrote about how an "army" of supporters attended portions of the trial. The crowd swelled even further Monday morning, and as people waited in the hallway, a quick Ridley-Thomas appearance prompted a spontaneous round of applause. Once inside Fischer's courtroom, the approximately 100 people were thigh-pressing-thigh on the wooden benches. Others were shunted to an overflow room where they could watch the proceedings. Suffice to say, former councilmembers José Huizar and Mitch Englander never saw this kind of showing when they were prosecuted by the federal government (both pleaded guilty in pay-to-play cases).
After the verdict was delivered, there was a sense of somber disbelief in the hallway—along with a lot of hugs. Soon after came the dueling press statements in front of the courthouse, with some high-profile individuals. "There must be accountability for those who betray the public trust," pronounced United States Attorney Martin Estrada, whose office notched a huge win. Academic, activist and author Dr. Cornel West, who made several front-row appearances during the trial, had a different read. "Mark Ridley-Thomas is my dear brother, forever, and his integrity cannot be called into question," West remarked.
Prosecutors built a case asserting that Ridley-Thomas, while a member of the County Board of Supervisors, conspired with USC School of Social Work Dean Marilyn Flynn on a scheme to admit his son Sebastian—who had recently left the state Assembly amid a burgeoning sexual harassment investigation—to a graduate school program and provide him with a scholarship and a paid teaching position. In return, prosecutors said, Ridley-Thomas would direct county contracts to Flynn's financially ailing school. At the center of the case was $100,000 that weaved from a Ridley-Thomas campaign account through USC and then to a nonprofit that the younger Ridley-Thomas would run.
Ridley-Thomas' team produced testimony that the transfer of funds was legal, but he ultimately was convicted of seven counts (and acquitted of 12 others). In separate proceedings, Flynn pleaded guilty to a single count of bribery. She was sentenced to three years of probation, including 18 months of home confinement and a $150,000 fine.
On Monday Ridley-Thomas continued to defend himself, telling Fischer in his allocution, "I believe it's fair to say that this case exists somewhere between what is clearly legal conduct on one end, and clearly illegal conduct on the other. In between there is a line that distinguishes actions that are illegal—and actions that may be ill-advised, but not illegal."
Fischer wasn't buying it. She rejected suggestions that this was a victimless crime, and cited a "shakedown" of Flynn as she sought to have a contract with the county extended for a USC Telehealth Clinic. The judge said that Ridley-Thomas "betrayed his office" and maintained nothing happened by accident. "The conduct occurred over a substantial period of time and involved many moving parts," she stated.
It is a dramatic turn of events for someone who has been a dominant figure in area halls of power for three decades, and who earned a reputation as a savvy politician not afraid of a fight, even if meant taking on heavy hitters such as LAPD Chief Daryl Gates in the early '90s, or decades later, County Sheriff Alex Villanueva. That tack continued in the wake of the October 2021 indictment—after the City Council suspended him and then-Controller Ron Galperin withheld his salary, Ridley-Thomas went legal and got the city to award him his back pay.
That fight continued, in a different form, in recent months, and involved the elements that have defined the proceedings—the government swinging, a network of supporters swinging back. More than 130 people wrote letters to Fischer urging leniency, and citing his past accomplishments, everything from how he helped a woman stop garbage dumping behind her home, to how Ridley-Thomas turned a defunct hospital in Willowbrook into a community medical campus that is now generating jobs and further investment.
Fischer acknowledged the "tremendous good that Dr. Ridley-Thomas has done for the community." However, ultimately she was more driven by the desire to send a clear warning to others in positions of power. She detailed multiple past cases of corruption and other judges who had cracked down on violations of the public trust.
"Deterrence is an extremely important factor in this case," she stated.
A few minutes later, she handed down her sentence. An appeal of the verdict is coming. So is a continued debate over whether 3 1/2 years in prison is justice.