Our Weekly: CD10 Voices for Empowerment group submits document to city council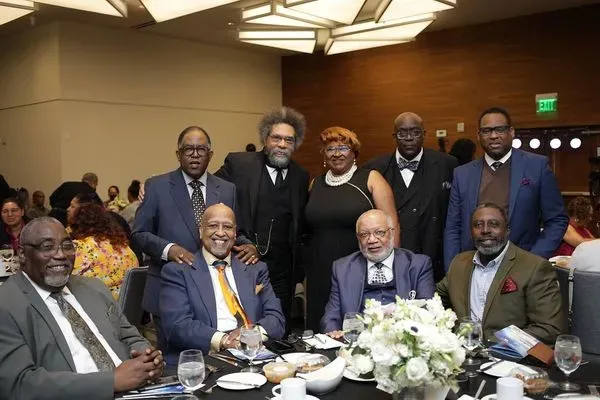 by OW Staff
Following months of debate and discussion among members of the community, clergy and leading 10th District stakeholders and constituents — all members of CD10 Voices for Empowerment — the group recently submitted a "Framework for Transparent and Accountable Representation" to the Los Angeles City Council.
The document includes three motions that call for city charter reforms to enable greater transparency in the suspension and temporary appointment process; reinstatement of suspended Councilmember Mark Ridley-Thomas; and restoration of the councilmember's salary and benefits.
The plan also highlights the importance of implementing a community-driven process or special election in CD10 if Ridley-Thomas is deemed ineligible to serve the remainder of his term.
The framework was prepared by CD10 Voices for Empowerment, a network of 10th District constituents and stakeholders working to defend voting rights and demand greater transparency in the selection of an interim replacement for Ridley-Thomas.
In October 2021, Councilmember Ridley-Thomas was suspended by the City Council following an indictment by a grand jury on charges of corruption during his tenure on the Board of Supervisors.
Following Ridley-Thomas' suspension, City Council President Nury Martinez appointed term-out former councilmember Herb Wesson, to serve in Ridley-Thomas' place, an alleged violation of the City Charter.
CD10 constituents, including many in CD10 Voices for Empowerment, were frustrated and called attention to the secretive selection process employed by Martinez, calling it at the time a "backroom deal."
In mid-July, a Los Angeles Superior Court barred Wesson from further service on the Council pending a decision regarding his eligibility.
"The City Council, led by the Council President, disenfranchised CD10 voters and nullified the results of the November 2020 election," stated the Rev. Edward Anderson, pastor of McCarty Memorial Church and CD10 resident. "Our voting rights were violated. In the process, Councilmember Ridley-Thomas was denied his due process and the presumption of innocence -– cornerstones of American democracy."
According to the document, Ridley-Thomas' suspension was "hasty, ill-conceived and punitive." The suspension and process to fill the temporary vacancy selectively solicited feedback from known Wesson supporters, lacked transparency and the broad consultation demanded by 10th District voters.
"As a 10th District resident, I am befuddled by the appointment process," added Dr. Denise Fairchild, a long-term CD10 resident and leader. "I smacks of backroom deal making that happens too often and creates distrust in our politicians and the political process. The Framework's common sense recommendations aim to remedy that."
The 40-page report was developed following extensive conversations during the past four months. The document released is the result of hundreds of hours of work and a series of meetings with constituents and stakeholders since a Preliminary Report was delivered to all Los Angeles City Council members in March 2022.
"Both California State Attorney General Rob Bonta and a Los Angeles Superior Court judge have ruled that the City Council created an untenable set of circumstances for CD10 residents," said Anderson. "We respectfully demand that the City Council show CD10 constituents and voters the respect that we deserve."
"This effort portends full scale engagement on behalf of our communities in pursuit of transparency," concluded Fairchild. "We expect this of the City Council."