Papers Filed with CA State Attorney General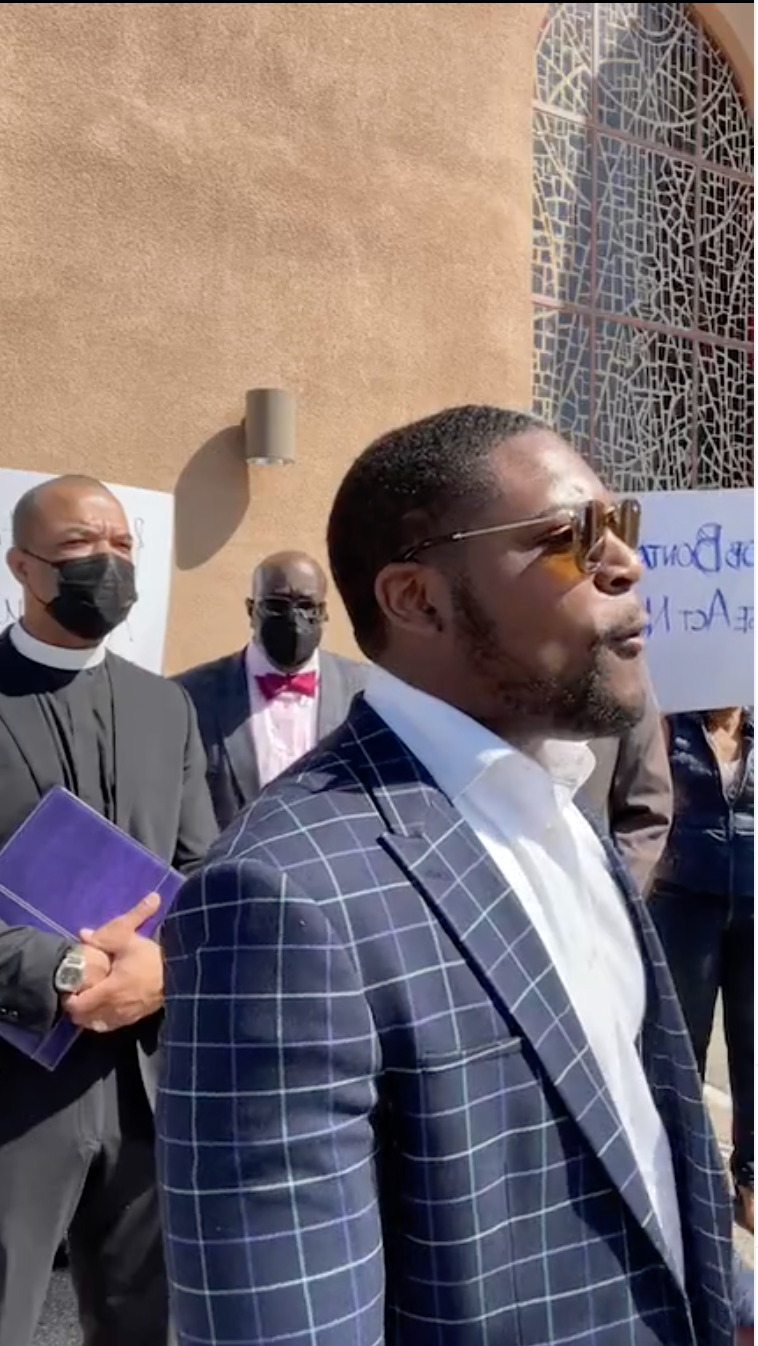 CD 10 PASTORS, COMMUNITY LEADERS & LEGAL COUNSEL DISCUSS NEXT STEPS IN COUNCIL DISTRICT 10 REPRESENTATION ISSUE…HIGHLIGHT ONGOING NEED FOR TRANSPARENCY

The following are quotes from yesterday's press conference.
To see a full replay of the press conference, visit the CD 10 Voices Instagram page here:

John Sweeney, Esq., The Sweeney Firm
"The judge did not make a ruling on whether the seating of Herb Wesson was legal or illegal. The judge stated that we must first get permission from the California Attorney General before we proceed against the City Council to challenge Mr. Wesson's appointment. We filed the necessary papers with the Attorney General's office and we are attempting to get this issue expedited because agree with Judge Strobel who earlier stated, in the TRO stage, that there would be irreparable harm unless this appointment were not stopped in its tracks."

Rev. James M. Lawson, Jr.
"The City Council's effort is not simply a swipe at Mark Ridley-Thomas but it's also an insult to the entirety of the black community. We will follow the legal process but it's important to recognize that the moral issues here cannot be ignored. I accuse the City Council of abject racism and we in the Black community ought not to be divided in this matter."

Rabbi Steven Jacobs, Founder and CEO of the Progressive Faith Foundation
"Standing here today, I have great concern as I join my colleagues. Everyone has the right to a fair trial and I'm not convinced this is a fair trial. The Controller and City Attorney immediately took away Mark Ridley-Thomas' healthcare and pay [after the City Council suspended him]. We're here to stand up for Mark Ridley-Thomas, to the 30 years he gave to the City and to the many years more years he has to give to the building and rebuilding of this city."

Pastor Eddie Anderson, McCarthy Memorial Christian Church
"Where is the transparency and accountability. When will our voices be heard? We're asking the Attorney General to act on behalf of CD 10 residents and for the City Council to meet with us. We're calling for these meetings because the Charter isn't being upheld. We need accountability and transparency now. We need the Attorney General to act on our behalf."

Rev. Dr. Ken J. Walden,  Senior Pastor, Holman United Methodist Church
"We stand up for justice, equity and equality for all. We still believe in the power of the people and the people have spoken. Every vote should count, not just a small, select and elite committee that goes against people's will. We don't want talk, we want action. Mark Ridley-Thomas has been voted by the people, for the people. We believe in democracy and we believe that we should get it now.