Witness LA: Preview: Deconstructing The Conviction Of Mark Ridley-Thomas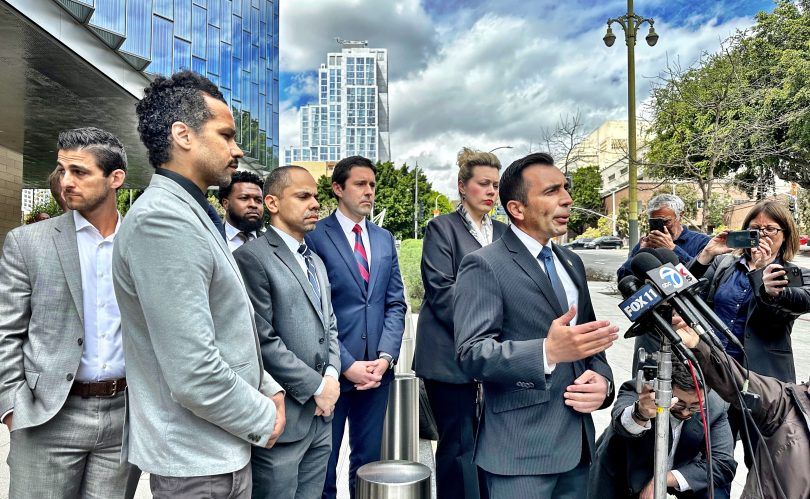 June 12, 2023 | Written by Celeste Fremon
Two and-a-half months ago, on Thursday, March 30, 2023,  U.S. District Court Judge Dale S. Fischer read the jury verdict in the corruption and bribery case against Mark Ridley-Thomas, one of Los Angeles County's most powerful and revered public figures.
The jury found the former state senator,  former assemblyman, former member of the board of supervisors, twice city council member to be guilty of seven of the 19 counts with which he had been charged by the U.S. Government on October 13, 2021.
Although Ridley-Thomas was only convicted of slightly more than one third of the counts charged, each of those seven guilties potentially brings with it a multi-year prison term.
When the news of the verdict broke, a portion of LA County residents believed that justice had been served, and that one more corrupt politician, in what sometimes feels like a sea of corrupt politicians, had gotten what he/she deserved.
Yet, when it came to those residents who know Ridley-Thomas well, or have worked with him, or lived in districts served by MRT, as he is often known for short, we found that many of those Angelenos had a very different reaction.
"Not much about what happened to L.A. City Councilmember Mark Ridley-Thomas on Thursday afternoon feels like justice," wrote LA Times columnist Erika Smith after the verdict.
As expected, Mark Ridley-Thomas will appeal the conviction to the Ninth Circuit Court of Appeals, but that may take a while.
Meanwhile, on June 26, attorneys for Ridley-Thomas will argue two motions before Judge Fischer on behalf of their client.
The first of the two motions, known as a Rule 29 motion, is usually presented before the case goes to the jury. But it may also be presented again after a conviction. In this instance, the defense argues that the prosecution's case relied on false testimony and an incomplete investigation of the facts by the FBI's lead investigator, Special Agent Brian Adkins, who was also the government's star witness, and that the government "presented no evidence" of any illegal actions that "Dr. Ridley-Thomas actually took."
The second motion, known as Rule 33 motion, requests a new trial. In this motion, the defense has argued—among other things— that "false and misleading testimony" by Agent Adkins strongly affected the jury's decision as did, an array of "improper," behaviors by government prosecutors throughout the trial.
So what is the truth of the matter?  Should MRT get a new trial?  Should he have been charged at all?
Or is it as U.S. Attorney Martin Estrada stated at the end of March, post verdict: "Long-time politician Mark Ridley-Thomas was found guilty today by a jury of bribery in a scheme in which his son received substantial benefits from the University of Southern California in exchange for Ridley-Thomas' political support for lucrative county contracts and contract amendments with the university while he served on the Los Angeles County Board of Supervisors."
With all of the above questions and more in mind, in the weeks since Ridley-Thomas's conviction WitnessLA has been delving into the government's 19 allegations, the facts surrounding those allegations, the government's case, the arguments of the defense, and much more.
Next week we'll publish the first of a series of stories laying out what we found.
So…watch this space.
This article was originally posted to Witness LA