Reflections on April 4th, the 54th anniversary of the death of MLK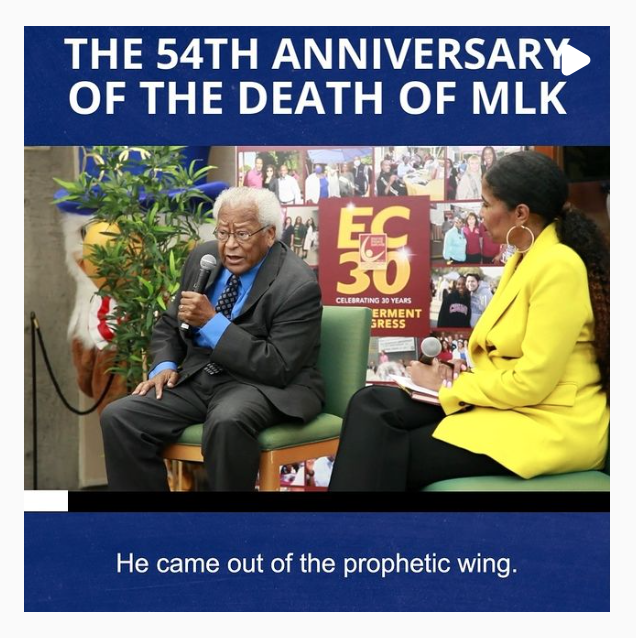 Today, April 4, 2022, marks the 54th anniversary of the assassination of Dr. Martin Luther King, Jr.—founder of the Southern Christian Leadership Conference (SCLC). This past weekend, in an interview with civil rights attorney Areva Martin, pastor and professor James M. Lawson, Jr. reflected on the struggle for justice and the fight against oppression and voter nullification in our own City of Los Angeles. He reminds us, as did Dr. King, that we are not slaves, we are the children of God and we should act like it, which means meeting the moment and standing up for our full set of democratic rights. This is the fight that SCLC of Southern California continues in LA today.

Click here to watch a brief highlight of the conversation with the Rev. James Lawson and @arevamartin. Click here to watch the entire interview.