Renewed Appeal for Transparent Action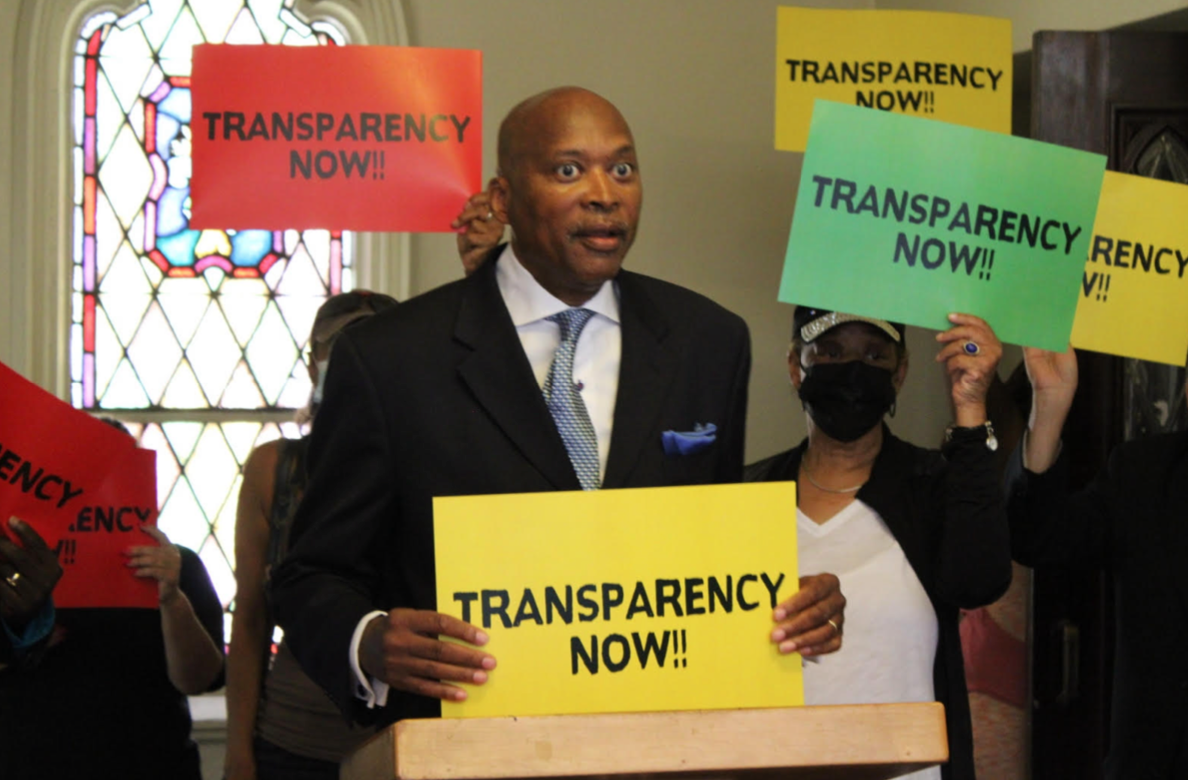 August 29, 2022
Dear Members of the City Council:
RE: RENEWED APPEAL FOR TRANSPARENT ACTION and SUPPORT of HARRIS- DAWSON/BONIN/RODRIGUEZ MOTION (File # 22-0987)
We write to urge your support of the motion brought forth this past Friday by Council Members Harris-Dawson, Bonin and Rodriquez. We thank them for heeding our Appeal For Transaction Action, forwarded to the entire City Council on Wed., August 24th.
Prior to that, the Council was afforded two community-driven and constituent-informed reports: preliminary (March 22nd) and final (July 26th) entitled A Framework for Transparent and Accountable Representation.
For months, the Southern Christian Leadership Conference – Southern California and Council District 10 (CD10) voters argued in court that the Tenth District deserves better than being represented by any individual who was not legally eligible to serve.
Now that a court has issued a preliminary injunction (August 22nd) barring the Council!s hastily appointed, temporary replacement from unlawfully serving as CD10!s representative, he has suddenly chosen to "resign" (August 25th).
We strongly believe a more transparent and accountable selection process must be used if a new temporary appointee is selected by the Council. The Council has already denied us the full expression of our hard fought right to vote. The District!s constituents and stakeholders have endured more than enough harm and disrespect.
As stated in the motion calling for transparency, "Before considering or voting on any potential appointment to fill the seat, the City Council needs a detailed public discussion of the full range of available scenarios."
Respectfully, there seems to be a non-inclusive rush to judgment again. Isn!t that what led to a court action that did not favor the City Council? In fact, the Council's hasty missteps reflect poorly on a City that values democracy, transparency and due process.
We encourage the Council to neither act hastily nor with hostility, but instead to reach out and work with a broad cross section of District 10 constituents and stakeholders to find a suitable community-driven path forward.
CD10 RESIDENTS on BEHALF of CD10 VOICES for EMPOWERMENT
Harry McElroy

Sandi Hamilton

Mark Robertson

Irma Munoz

Paula Miller

Beverly Rowe

Sonya Vasquez

Dr. Michael Beckwith
Mike Margin

Diane Robertson

Rev. William Smart

Dr. Denise Fairchild

Rev. Eddie Anderson

Hon. Danny Tabor, Ret.