LA Times: Ridley-Thomas was facing prison in a month. Now he'll remain free while appealing conviction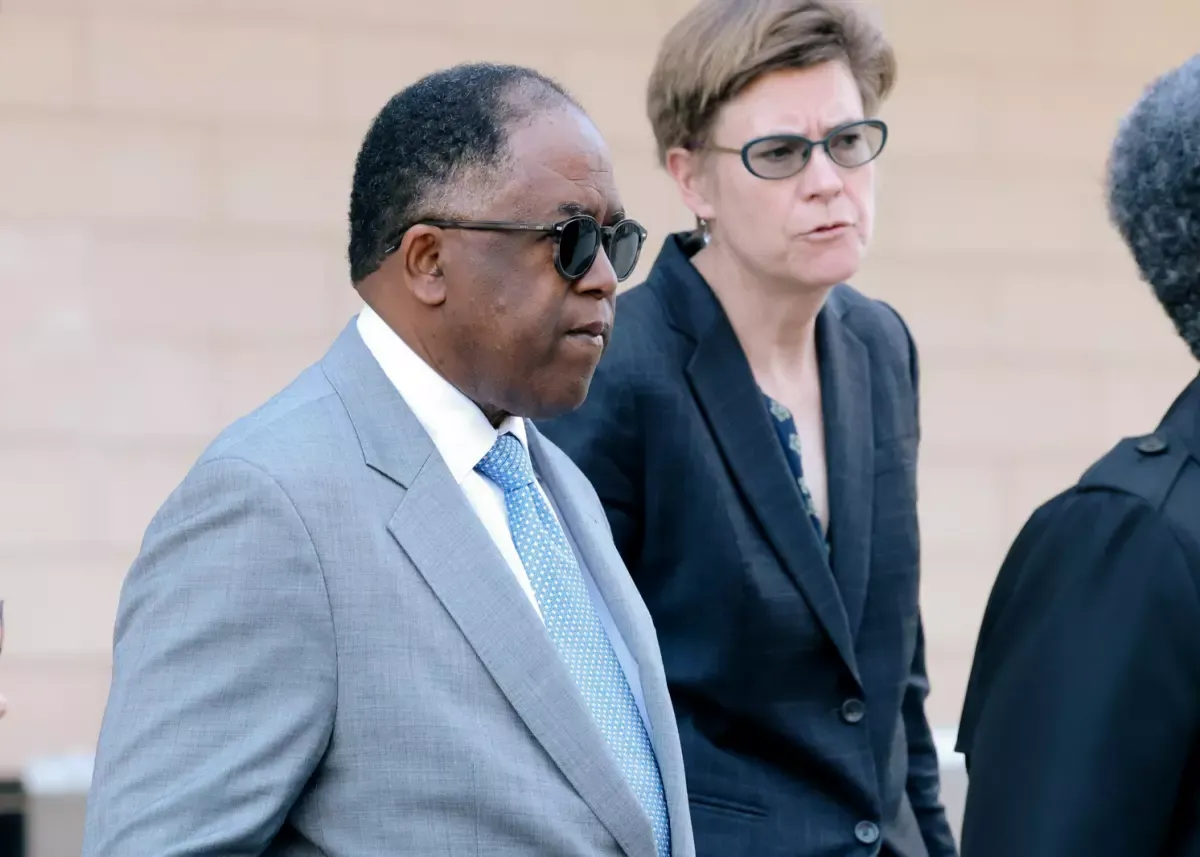 BY MATT HAMILTON | STAFF WRITER
OCT. 5, 2023 | 11:58 PM PT
Veteran Los Angeles politician Mark Ridley-Thomas, who was found guilty of fraud and bribery in a corruption scheme with a USC dean, was granted his request Thursday to stay out of prison while he appeals his conviction.
Ridley-Thomas had been slated to surrender to U.S. Marshals next month and begin a 3½-year prison sentence. In advance of that, his defense lawyers had asked the judge this week to allow him to remain free on bail while he pushes to overturn the verdict before the 9th Circuit Court of Appeals.
Prosecutors were expected to fight the motion, but instead, the U.S. attorney's office in L.A. brokered an agreement with defense attorneys that allows Ridley-Thomas to avoid prison while his appeal is pending at the higher court. In a stipulation filed Thursday, prosecutors wrote that the agreement was done "to expedite the appellate process and obtain a final resolution of this case in a timely manner."
U.S. District Judge Dale S. Fischer, who presided over Ridley-Thomas' trial and sentenced him to prison, approved the agreement late Thursday.
Under the timeline, defense attorneys promised to file their appeal by Jan. 24, according to the stipulation. If the 9th Circuit rules unfavorably to Ridley-Thomas, he vowed to begin his prison sentence then and not seek further delays, even if he presses his case before the U.S. Supreme Court.

Alyssa D. Bell, a member of the defense team, called the move by prosecutors "a positive step forward," adding, "It is a good day for Dr. Ridley-Thomas."
Paul J. Watford, a former 9th Circuit judge who left the bench after 11 years and now also represents Ridley-Thomas, said, "Bail pending appeal is not the norm, and so the government's agreement in this case is, in my view, the right thing to do."
Some lawyers who were not involved in the case disputed that the move by prosecutors was unusual, given that Ridley-Thomas was convicted of white-collar crimes, has no criminal history and is not considered a danger to the community or a flight risk.
"There's nothing particularly alarming, unusual or unethical," said Stanley Greenberg, a veteran defense lawyer. "The government has an interest in moving the case along one way or the other," he said, explaining that if an appellate court orders a new trial, prosecutors would want to limit delay. "As time goes by, witnesses' memories fade. They would have an interest in getting it back on track as quickly as possible."
Lou Shapiro, a criminal defense attorney, said he found the move by prosecutors uncommon but didn't view it as a signal by the U.S. attorney's office that Ridley-Thomas' arguments had merit.
"I don't think prosecutors genuinely believe Ridley-Thomas has a shot at appeal," Shapiro said. "I think they want to show some good grace to someone that gave his life to the community."
In their motion for bail, defense attorneys had outlined more than a dozen legal issues that they said would be the focal point of Ridley-Thomas' appeal, including the claim that two Black women were improperly ousted during the jury selection process.
Prosecutors said Thursday that they disputed "the merits of the issues raised" but did "not dispute that defendant satisfies the minimum legal threshold necessary" for bail pending appeal.
Ridley-Thomas was convicted of one count each of bribery, conspiracy and honest services mail fraud and four counts of honest services wire fraud for routing $100,000 of campaign money through USC to a nonprofit run by his son.
At trial, prosecutors argued that moving $100,000 to his son's nonprofit was part of a broader scheme by Ridley-Thomas to extract favors from USC's then-dean of social work to benefit his son, Sebastian, a former state Assembly member. At the time, Sebastian Ridley-Thomas had resigned amid a then-confidential sexual harassment inquiry, and prosecutors alleged that the elder Ridley-Thomas wanted USC to provide a "landing spot" that protected the family's political image.
Defense attorneys disputed that their client was seeking to cover up his son's sexual harassment investigation and instead said that Sebastian Ridley-Thomas resigned because of medical problems.
The alleged co-conspirator, former USC social work dean Marilyn Flynn, pleaded guilty to one count of bribery. She said in court that she routed $100,000 through the university because "implicitly, I understood" that Ridley-Thomas would help her set up a meeting with an L.A. County official who was crucial to securing the renewal of a government contract.
Flynn was sentenced to 18 months of home confinement. Sebastian Ridley-Thomas was never charged in the case.
This article was originally posted to the LA Times.