LA Focus: Sharpton, Jackson and National Civil Rights Leaders Call for Reassessment of L.A. City Council's Handling of Mark Ridley-Thomas' Suspension in Wake of Racist Tapes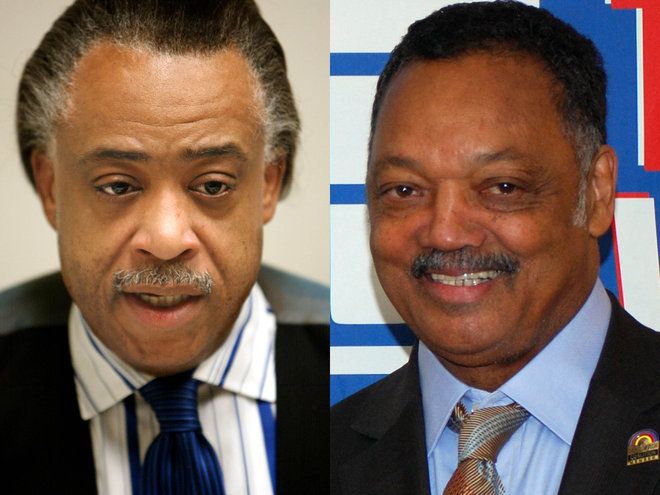 OCTOBER 19, 2022 | By LAFocus
In the wake of the explosive racist audio tapes that surfaced earlier this month of former LA Council President Nury Martinez and Councilmembers Kevin de Leon and Gil Cedillo, five national civil rights leaders—including Rev. Al Sharpton, Jesse Jackson and NAACP President Derrick Johnson—are calling on the L.A. City Council to reassess the handling of District 10 Councilman Mark Ridley-Thomas' suspension and restore his pay.
"We were dismayed to learn first-hand the degree of contempt and disdain former Council President Nury Martinez and other members of the council have for African Americans and other historically marginalized communities," they wrote in an open letter earlier this week to then acting City Council President Mitch O'Farrell. "The comments by Nury Martinez illustrate a crass pursuit of power and ambition motivated by a deep disdain for certain people of a darker hue and/or different orientation."
They continued, "We write to you with hope that you will use your newly established leadership and authority with the Council and City of Los Angeles officials to rectify the gross injustice being done to your colleague, Councilmember Mark Ridley-Thomas."
Inaction, they said would reinforce the narrative "that the Council is unable to move beyond [Nury] Martinez's crass self-interested attempts to nullify the votes of people of color".
"Suspension from office, revocation of representational duties, and pay without a hearing and meaningful public discourse can have far-reaching implications for constituents, staff, the individual member, and democracy itself," the letter said.
What concerned the leaders most was the significant impact that the revocation of pay and benefits had on Ridley-Thomas' ability to secure the resources to mount a proper legal defense.
"In light of the revelations stemming from the release of the recordings, the continuing failure to address this injustice, despite assurances that such failure was not intended, is very troubling," the letter read.
Noting the seriousness of the accusations of corruption against Ridley-Thomas, they also referenced the fact that that grand jury proceedings have historically been used to target African American political leaders.
In Ridley-Thomas' case, the leaked recordings suggested that at least two Councilmembers were in receipt of highly selective and prejudicial information from sources in or near the U.S. Attorney's Office.
In closing, the leaders wrote, "We therefore appeal to you and your sense of justice and fairness to expedite restoration of Councilmember Ridley-Thomas's pay. This could start by waiving the procedural rules that have kept two motions aimed at addressing the issue of restoring the Councilmember's pay out of Council committees where they continue to languish. At a time when reflection and the erosion of democratic norms is gaining momentum, the Council and City Controller must reconsider their decision."