Spectrum: City Council struggles to replace indicted member Mark Ridley-Thomas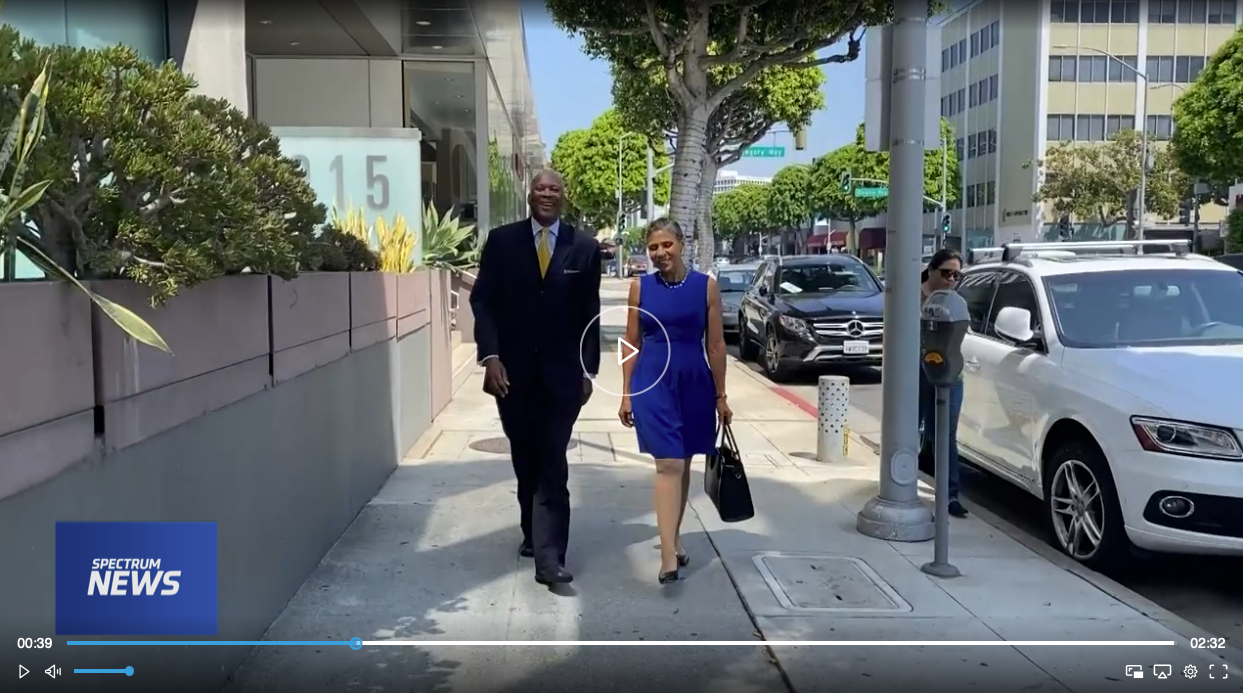 BY KATE CAGLE LOS ANGELESPUBLISHED 5:39 PM PT AUG. 28, 2022
LOS ANGELES — The Los Angeles City Council is expected to vote this week on how to replace a member who has been indicted but not convicted on federal corruption charges.
Council members will weigh dueling motions on whether to appoint a replacement for suspended member Mark Ridley-Thomas or develop a new process to include public input.
Ridley-Thomas is scheduled to go to trial in November for allegations he funneled lucrative county contracts to USC in exchange for a professorship for his son, Sebastian Ridley-Thomas. The former county supervisor claims he is innocent.
The legal and political battles over who should take the interim position have left Leimert Park, Crenshaw, Baldwin Hills, Mid-City and Koreatown without representation for most of the year.
"Honestly, it's important for every district to have representation… but the other ones already have it and we don't," said voter Gina Fields.
Former LA City Council President Herb Wesson resigned from the interim position Friday, three days after a judge issued a preliminary injunction barring him from performing any official duties. The Council appointed Wesson last the spring following a motion from Council President Nury Martinez, drawing outrage from members of the Southern Christian Leadership Conference who argued Wesson was blatantly ineligible because of term limits.
They saw the appointment as a power grab.
"In other words, the assumption is we're not even smart enough to read the city charter to understand that Mr. Wesson is clearly not eligible to serve," said SCLC member Harry McElroy.
A motion by Council member Mike Bonin to first ask the City Attorney to vet Wesson's appointment before voting in February failed. The following vote to appoint Wesson was unanimous.
"It's a public process with a vote," said Raphe Sonenshein, who was the executive director of the charter reform commission that helped make the rules. "Essentially, there's an election in the council for that temporary member."
In response to Wesson's resignation, Council President Nury Martinez filed a new motion Friday to appoint Heather Hutt, who has served as a caretaker for the district but does not currently have voting power.
Hutt declined to be interviewed by Spectrum News 1, but sources say she has reached out to council members seeking support. Her appointment is supported by the Empowerment Congress West Area Neighborhood Development Council, where Fields is chair.
"This community tends to be underserved. We have to fight for everything we get here," Fields said of the urgency to install a voting member to represent the district.
Council members Marqueece Harris-Dawson and Mike Bonin filed a separate motion to craft a public process where members of the district select their representative or hold a special election.
SCLC member Mary Lee said without public input from members of the district, voters have been disenfranchised.
"The process has been mishandled by the city and it's disturbing because, to me, this is a voting rights case first and foremost," Lee said.