LA Daily News: Mark Ridley-Thomas has a good chance in appealing his corruption conviction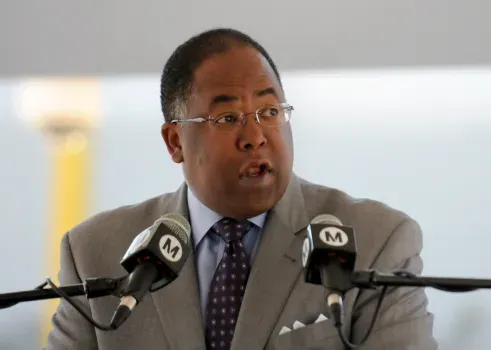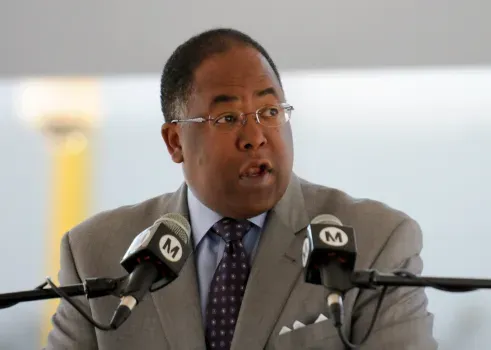 By SUSAN SHELLEY | opinion@scng.com | Los Angeles Daily News
PUBLISHED: September 14, 2023 at 5:00 a.m. | UPDATED: September 14, 2023 at 8:27 a.m.
We are witnessing a disturbing trend of federal prosecutors twisting and stretching the law to burn some people and shield others.
The U.S. Attorney's Office pressed for a six-year sentence for former City Council member Mark Ridley-Thomas, even though the jury acquitted him of the charges related to financial gain for his family member in exchange for decisions he made to approve contracts while a member of the L.A. County Board of Supervisors.
Ridley-Thomas was sentenced to a term of three years and six months, and he was ordered to report to federal prison on November 13.
The former councilman was charged with 19 felonies but convicted of only seven. He was found guilty of bribery, conspiracy, honest services mail fraud and honest services wire fraud. That certainly sounds terrible and corrupt.
But the specific actions for which Ridley-Thomas was convicted do not involve personal enrichment for himself or his family. The jury found him guilty only of the charges related to a $100,000 payment that went from his campaign account through USC to United Way, a payment that a former chair of the California Fair Political Practices Commission testified was not illegal.
Ridley-Thomas may have routed the payment through USC to hide the bad optics that he was helping to fund an initiative that his son had established, but that's very different from asking USC to give his son Sebastian a full scholarship and a teaching position, the basis for the other felony counts. The jury acquitted Ridley-Thomas on those charges.
"We just decided that USC had some kind of VIP program, and how were we to know that Sebastian wasn't a part of that," jury foreperson Kirsi Kilpelainen explained after the trial.
Ridley-Thomas is appealing the conviction, and history suggests he has an excellent chance to prevail.
In 2016, a unanimous U.S. Supreme Court threw out the bribery conviction of Virginia Governor Bob McDonnell, who had accepted expensive gifts from a nutritional supplement marketer and helped arrange meetings with state health officials. McDonnell also spoke favorably about the product with advisers at a meeting about the state's health plan, and he hosted a luncheon at which the nutritional supplement company was featured.
So what, said the U.S. Supreme Court, "conscientious public officials arrange meetings for constituents, contact other officials on their behalf, and include them in events all the time." To prove a crime under the federal anti-corruption law, the court said, prosecutors would have to show evidence that a "specific and focused" official action was targeted by the bribe, an action before the public official that involves a "formal exercise of government power."
In the Ridley-Thomas case, where is the bribe? Bob McDonnell got a Rolex, $15,000 for wedding expenses and $20,000 in designer clothes. What did Ridley-Thomas get?
A sentence of three-plus years in prison, even after a jury found that the benefits arranged for his son didn't violate any law.
If a jury verdict means anything in our justice system, it should mean that people have not been found guilty of crimes for which they have not been found guilty.
When the Supreme Court tossed McDonnell's conviction on 11 counts of conspiracy, the justices expressed concern that any other decision might lead to "overzealous" prosecutions.
The prosecutor in the McDonnell case who inspired this concern about overzealous prosecutions was Jack Smith. If that name sounds familiar, Smith is the special counsel appointed by U.S. Attorney General Merrick Garland to prosecute former president Donald Trump.
Some might say — I certainly have — that Smith's charges against Trump stretch and twist laws that arguably don't apply, such the Espionage Act of 1917, while ignoring the right-on-point 1970s-era Presidential Records Act, the First Amendment, the Fourth Amendment and due process of law.
At the same time that federal prosecutors are pushing Ridley-Thomas and Trump toward incarceration with decisions that amount to criminalizing politics, the Justice Department has been studiously indifferent to evidence that the Biden family was enriched by payments exceeding $10 million, wire transfers that were so sketchy that banks were required to file "Suspicious Activity Reports" more than 150 times.
It's not just about political leaders. Protesters and rioters have not received equal justice. It's a crime, or should be.
This article was originally posted to LA Daily News