Our Weekly: The MRT Appeal is a Righteous Fight for Justice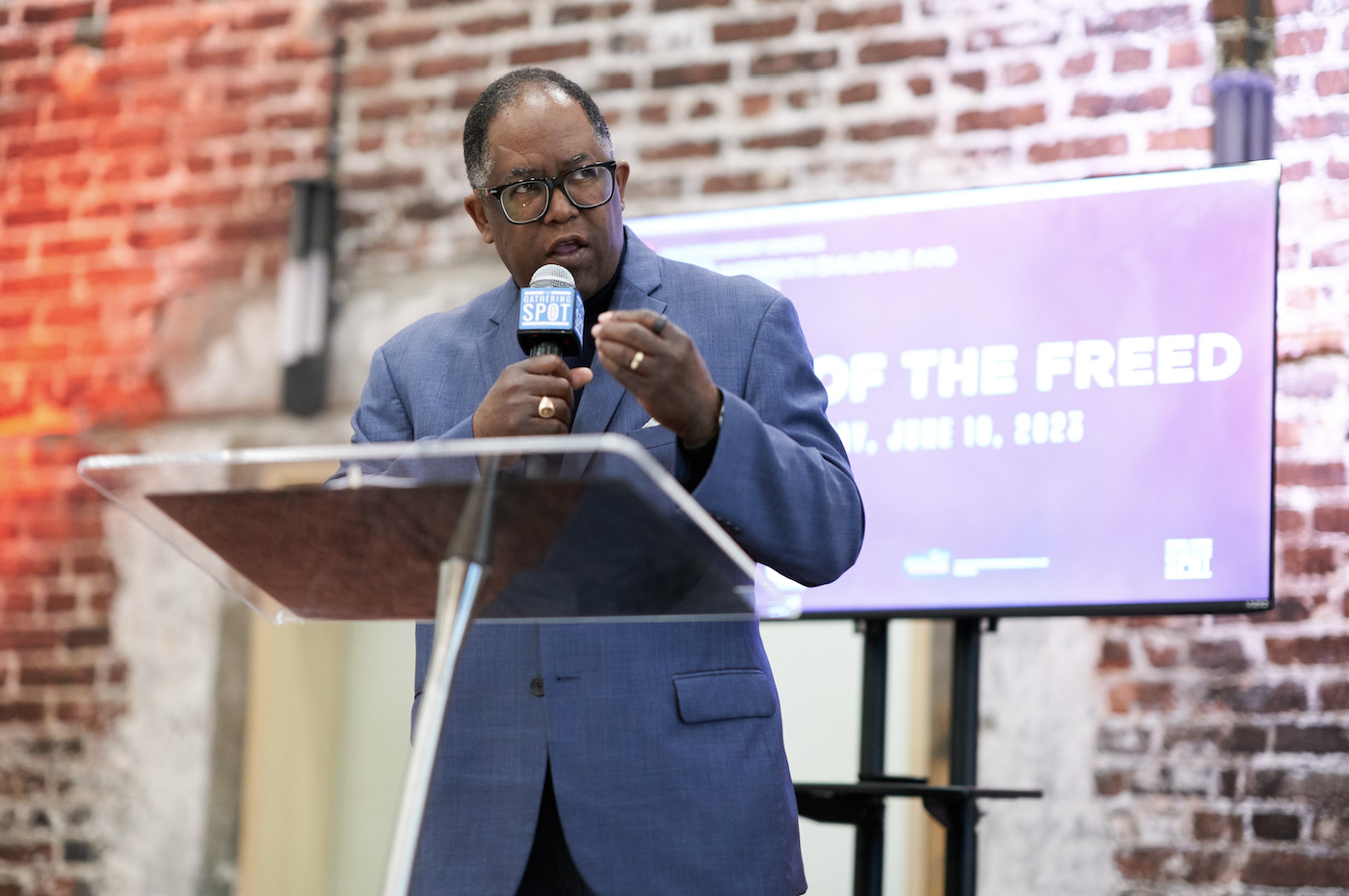 OUR WEEKLY LLC | October 25, 2023 | 9:49 AM | 5 min read
By Vincent M. Harris
USA v. Mark Ridley-Thomas
The famed a cappella group "Sweet Honey in the Rock" would often sing, "We who believe in freedom cannot rest until it comes." That's why we believe the decision by United States Federal Judge Dale S. Fischer to grant Mark Ridley-Thomas (MRT) bail pending his appeal to the Ninth Circuit is a significant development.
The agreement reached by Dr. Ridley-Thomas and the U.S. Attorney's Office (USAO) and ordered by the judge stipulates two things: First, at least one "substantial question of law or fact" exists in the case that would call into question his conviction and sentence. Secondly, he constitutes no flight risk or threat to public safety.
This means that Mark Ridley-Thomas will be free on bail while his appeal is pending before the Ninth Circuit. MRT will remain free for as long as an expedited appellate process unfolds. For the court of public opinion, the parties simply recognized what justice-seekers knew all along: Mark Ridley-Thomas's conviction merits appeal.
Why? Because MRT was wrongly convicted. The judge's order is an implicit recognition of the strengths of the legal and factual arguments as well as of the defense and appellate team MRT assembled and his character, biography, and history.
Principal among the substantive issues to be examined is the appeal of the "Batson" challenges made by Mark Ridley-Thomas's lawyers during jury selection in March. MRT's legal team maintains that the prosecution used its peremptory challenges to exclude two Black female jurors from the pool. In contrast to other jurors, prosecutors asked Black jurors open-ended questions that would provide them with the rationale to exclude them—a well-known prosecutorial tactic — frequently invoked against African-American defendants.
This month's court decision came just days before the one-year anniversary of the racist plot to violate the voting rights of African Americans was publicly disclosed. The public release of a secretly recorded meeting conversation laid bare disgraced former Council President Nury Martinez's motivation for suspending MRT from the City Council. Her leadership of the City Council left a legacy of abuse and injustice that will not easily be erased.
The recording demonstrated that Martinez harbored racial animosity toward those of a darker hue, including indigenous native Mexicans. Martinez's rush to judgment and racial prejudice found reinforcement in the USAO's exaggerated claims of corruption, innuendo, and falsehoods which federal prosecutors said amounted to "millions of dollars" in exchange for benefits that turned out to be one unanimously passed contract negotiated — not by Mark Ridley-Thomas, but by the L.A. County Department of Mental Health. In the recording, she and others made explicit references to innuendo and falsehood to justify their action.
The recording makes clear, Martinez was determined to damage Mark Ridley-Thomas' defense; disenfranchise CD10 constituents; exploit ambiguities in the City Charter; promote division within South L.A.'s Black community; and weaken Black power for her own politically motivated purposes. Whether intended or not, the suspension produced significant consequences, including blatant violations of the City Charter, and our municipality's constitution, diminishing voting and civil rights as well as dampening Black-Brown solidarity.
In the year since the recordings, we have learned the indictment itself and the prosecution upon which it was based were considered "novel" and "unique" by all the parties involved, including the judge. In the peculiar case of USA v. Mark Ridley-Thomas, there was no precedent for the USAO's interpretation of the "honest services" statute in this case. Consequently, the trial record has left a host of issues worthy of appeal to the Ninth Circuit.
Reduced to its essence, MRT was convicted for bribery, conspiracy, and wire and mail fraud for seeking to expedite a contribution to a community-based non-profit with funds that originated from a ballot committee he controlled. In exchange, he allegedly supported a single contract (he previously advocated) extension that benefited mental health patients served by USC. In short, he was found guilty of bribing himself. Now, how absurd is that?
Investigators showed unusual deference to U.S.C., then under the leadership of mayoral aspirant Rick Caruso. They spoke to no contract managers and no Board of Supervisors' staff. They subpoenaed no County records. Prosecutors called no County witnesses. Just "winks" and "nods" that no one testified about and an interpretation of text emojis that curiously became "evidence" of an elaborate conspiracy "masterminded" by MRT.
No more than one contract was introduced into evidence. It was an extension of an existing 2016 contract to provide remote mental health services for people in need. MRT supported the original contract. No one was pressured to support the extension. Its execution followed the normal County process. It was passed unanimously by the Board of Supervisors without comment on a consent calendar. Neither MRT nor his son received any personal benefits.
The sentencing of Mark Ridley-Thomas was no victory lap for the USAO. Their desperate quest to exact an even harsher prison term of 72 months caused prosecutors to employ a shifting narrative that included racist tropes and stereotypes; prejudicial descriptors like "shakedown"; deployment of an embittered "has been" political rival and adversary (Bernard Parks) who lost to MRT a 2008 race for supervisor by a landslide; fabrications about Ridley-Thomas' post-verdict views; and attacks on MRT's supporters.
Under Martinez's leadership, Councilmember Ridley-Thomas went without compensation for over one year with no legal justification. His suspension required no actual findings of fact or precedent to support the City Controller's unilateral action to revoke his pay. There were no administrative, procedural, evidentiary, or Council Committee hearings respectful of due process traditionally accorded those accused of wrongdoing.
Like the removal of Black women jurors, the decision to suspend MRT was arbitrary. The City Charter did not mandate a suspension of a Councilmember under the circumstances. Prosecutorial discretion did not require removal of the two Black women from the jury pool.
The decision by the City Council under Martinez's leadership proved to be a costly waste of tax-payer dollars, abrogation of public trust, and inconsistent with due process rights. The USAO's prosecution of Mark Ridley-Thomas appeared more motivated by a victory — a scalp — than the truth and undermines respect for the judicial process. Each circumstance was caused by an act of discretion and misguided power.
Implicit bias, prosecutorial misconduct, violations of the City Charter, tax-payer settlements, disparate sentencing, the expression of anti-Black racial animosity and exclusion, brazen attacks on Black political power, denial of voting rights, due process and the presumption of innocence are the features of this case that cannot be denied.
Going forward, the schedule for the appeal is: Dr. Ridley-Thomas's Opening Brief is due on or before January 25, 2024;The Government's Answering Brief is due on or before March 25, 2024; and Dr. Ridley-Thomas's Reply Brief is due on before May 16, 2024. Oral argument in this matter could be held approximately three months after the Reply Brief is filed. A decision could be issued anytime thereafter – possibly within four to six months based on experience. We must not let the public forget, because those of us interested in justice certainly will not.
Editor's Note: Vincent M. Harris is an activist/scholar and has served as a key campaign advisor for federal, state and local elected officials.
This article was originally posted to Our Weekly.