The Wave Publication: Ridley-Thomas asks judge for new trial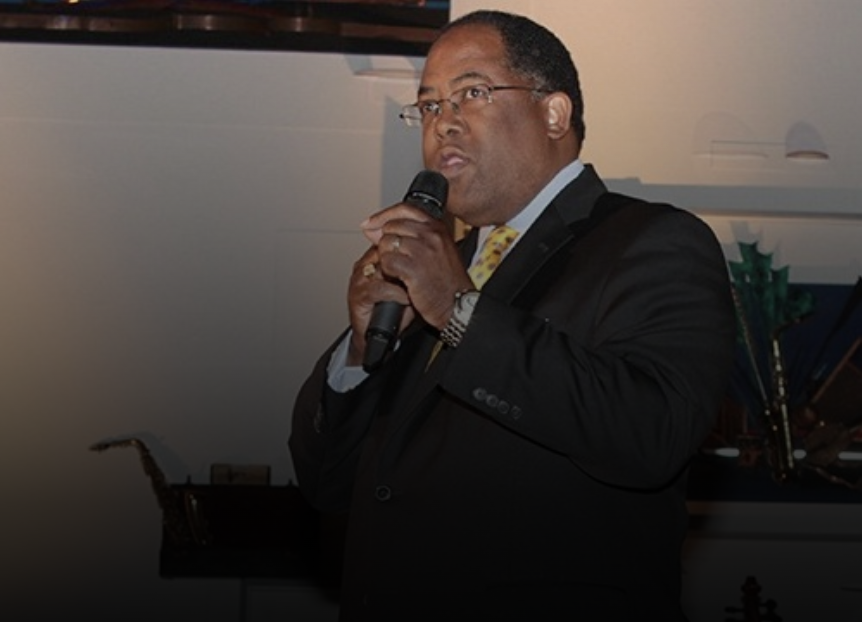 May 4, 2023
LOS ANGELES — Former City Councilman Mark Ridley-Thomas, who was convicted of federal bribery and conspiracy charges, is asking the judge overseeing his case to vacate his guilty verdicts and grant a new trial due to procedural errors and other issues, according to court papers obtained May 3.
Ridley-Thomas' attorneys say that during the March trial there were multiple instances of prosecutorial misconduct, a lack of proper jury instructions and misstatements of the law that ultimately deprived the longtime Los Angeles politician of his right to a fair trial.
The 68-year-old Ridley-Thomas is facing the prospect of years in prison after being convicted March 30 on single counts of conspiracy, bribery, honest services mail fraud and four counts of honest services wire fraud, stemming from his time serving on the county Board of Supervisors. Sentencing is scheduled for Aug. 21 in downtown Los Angeles.
"The government did not present at trial overwhelming evidence of Dr. Ridley-Thomas' guilt," defense attorneys wrote in a motion for a new trial, which was filed May 1 along with a motion for a judgment of acquittal.
"And, with respect to key elements of each of the crimes charged … the government presented no evidence at all."
The defense pointed in particular to the testimony of FBI Special Agent Brian Adkins, the government's chief case investigator, who spent three days on the stand touching on nearly every factual issue presented.
"Agent Adkins' testimony was tainted by improper questioning and the government's refusal to correct his false statements under oath," defense attorneys allege. "During trial, Agent Adkins made at least three false statements during his testimony. One false statement concerned his statement that he had reviewed all 400,000 documents produced in the case."
On cross-examination, however, Adkins admitted that he or another agent would have reviewed the documents — "but he did not know whether the documents he had not reviewed had been reviewed by another agent," according to the motion.
Adkins' testimony "was not limited to the facts. He impermissibly opined both on the law and on Dr. Ridley-Thomas' guilt, and he did so at the prompting of the government," according to the motion, which contends that much of the agent's testimony involved mere "speculation."
A spokesman for the U.S. Attorney's Office had no immediate comment on the defense motions. Prosecutors are expected to respond in court filings by May 22, and a hearing is set on June 26 in Los Angeles federal court to discuss the motions.
Jurors, who reached their verdict on their fifth day of deliberations, acquitted the Southland political giant of a dozen fraud counts.
The charges stemmed from what prosecutors called a quid pro quo arrangement between Ridley-Thomas and a former head of the USC School of Social Work, with the politician accused of steering county contracts toward the school in exchange for benefits provided to Ridley-Thomas' son, former Assemblyman Sebastian Ridley-Thomas.
A juror who spoke after the verdicts were announced said the panel found "dishonesty" in Ridley-Thomas' actions involving a $100,000 transfer of funds that traveled from his campaign fund to USC, then to the United Ways of California, and finally to the politician's son's nonprofit think tank.
The juror said the $100,000 transfer gave the panel "evidence for bribery," allowing for a finding of guilty on the charge of bribery involving programs receiving federal funds.
But defense attorneys argued that there was no bribery. The money was channeled from father to son in such a way to avoid the appearance of "nepotism," Ridley-Thomas' attorneys argued, and there was no benefit to the USC dean as a result.
"Notably, the government presented no county testimony concerning Dr. Ridley-Thomas' support for and actions with respect to the county agenda items at issue," defense attorneys wrote.
"No witness testified that Dr. Ridley-Thomas pressured them into taking action on these items, and no witness testified that Dr. Ridley-Thomas pressured them with respect to the $100,000 donation from his ballot committee to USC or the $100,000 donation from USC to United Ways. The government presented no evidence that Dr. Ridley-Thomas was obligated by ethical or fiduciary duty — or by law — to disclose to United Ways that his ballot committee had also donated $100,000 to USC."
During deliberations, the panel asked nearly a dozen questions of the court.
Ridley-Thomas, of South Los Angeles, vehemently denied any wrongdoing. He did not testify in his own defense, but his attorneys argued throughout the trial that nothing he did amounted to a crime.
Prosecutors alleged that the longtime local politician, while serving as a county supervisor, "put his hand out" and accepted perks from USC to benefit his son. Federal prosecutors based their case on a long string of emails and letters to bolster allegations that Ridley-Thomas and the former dean of the USC School of Social Work, Marilyn Flynn, had a quid pro quo arrangement during 2017 and 2018 in which the then-dean arranged for Sebastian's admission to USC, a full-tuition scholarship and a paid professorship in exchange for his father's support for county proposals that would ostensibly shore up the school's shoddy financial picture and save Flynn's job.
However, defense attorney Daralyn Durie countered that nothing Ridley-Thomas did was illegal, and a series of defense witnesses testified that the "paper trail" was not what it seemed.
Flynn, 84, of Los Feliz, pleaded guilty in September to one count of bribery, admitting that she agreed to disguise and funnel $100,000 from the then-supervisor to USC, then to United Ways of California, which ultimately passed the money on to a nonprofit run by Sebastian. The longtime dean of the USC School of Social Work, who departed in 2018, is scheduled to be sentenced on June 26, the same date as the motions hearing.
Ridley-Thomas is a giant figure in local politics, previously serving on the Los Angeles City Council from 1991-2002, then serving in the state Assembly and state Senate before he was elected to the powerful county Board of Supervisors in 2008, serving until 2020, when he returned to the City Council.
He has a doctorate in social ethics from USC and spent 10 years as executive director of the Southern Christian Leadership Conference of Greater Los Angeles, beginning in 1981.
He was suspended from the City Council following the October 2021 federal indictment that also named Flynn as co-defendant and is now expected to lose his seat.
After the guilty verdicts, Heather Hutt was appointed as the new councilwoman from District 10.
This article was originally posted to: Los Angeles Wave Newspaper