Join Us This Thursday 3/10 @ 7pm for a Webinar for Transparency and Fairness!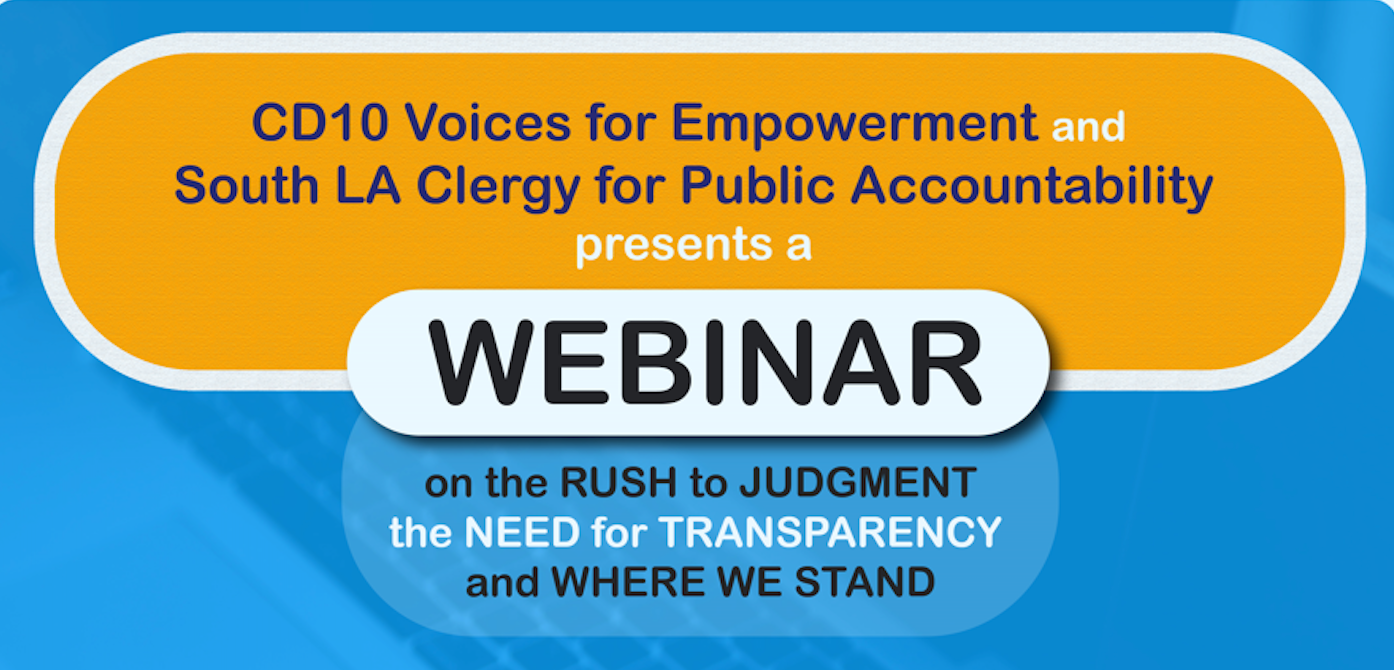 Join CD10 Voices for Empowerment and South LA Clergy for Public Accountability in an educational webinar entitled "Rush To Judgment, the Need for Transparency and Where We Stand" at 7:00 pm this Thursday, March 10, 2022.

The webinar will be hosted by KBLA's Dominique DiPrima and feature CD10 activists committed to neighborhood empowerment and civic engagement. This is the first of a series of events scheduled to begin the discussion about a community-driven process for accountable representation in the Tenth District.