KBLA 1580: Councilmembers Curren Price Jr. & Marqueece Harris-Dawson on "Tavis Smiley"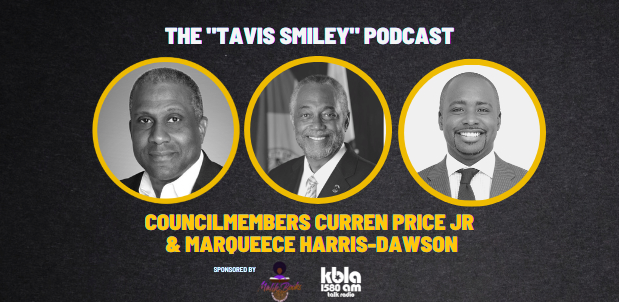 Councilman Curren D. Price, Jr. - Born and raised in the Los Angeles City Council District that he was elected to represent in 2013 and overwhelmingly re-elected to the position in 2017. City Councilmember Marqueece Harris-Dawson - Proudly represents the 8th District of Los Angeles and chairs the City's Planning Land Use and Management Committee. "Members of the Los Angeles City Council continue to question whether City Controller Ron Galperin had the legal authority to cut Councilman Mark Ridley-Thomas' pay and benefits after Ridley-Thomas was suspended from the council last year, with the latest motion filed on August 9 by Councilman Curren Price…Price's motion, seconded by Councilman Marqueece Harris-Dawson, asks City Attorney Mike Feuer to report to the council within 10 days on whether Galperin could legally suspend Ridley-Thomas' pay." Both Councilmen join Tavis to discuss the motion and what happens next.
Click here to listen.