L.A. Focus Op-Ed: Guilty Until Proven Innocent? Unfair, Likely Illegal, and Downright Wrong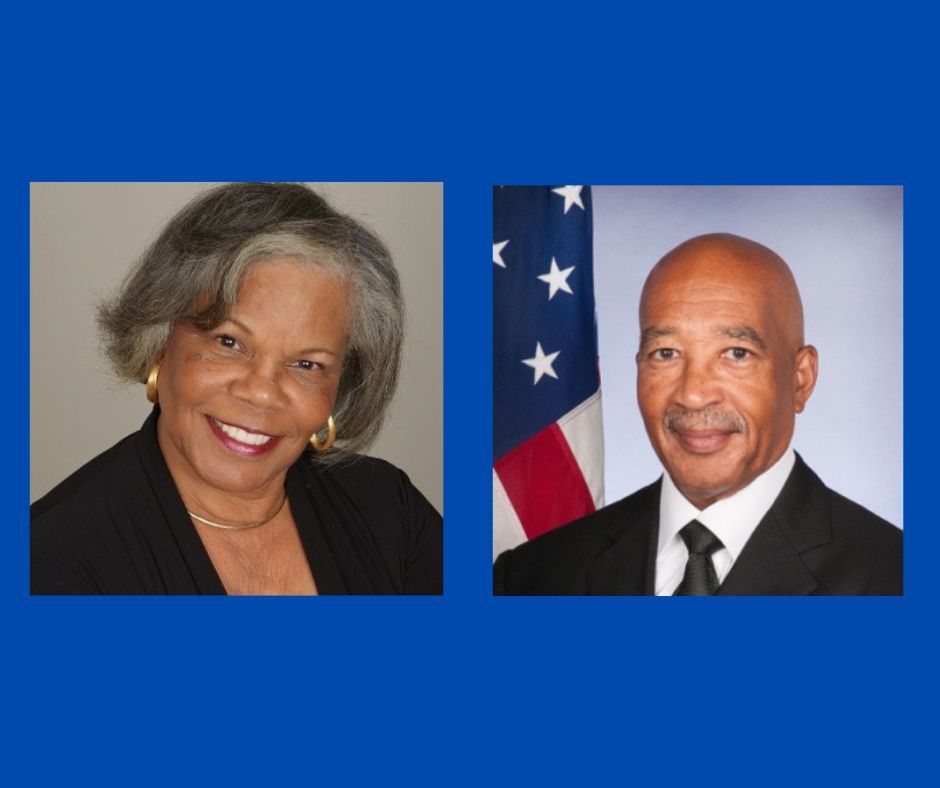 By Michael A. Lawson and Naomi Nightengale
We all know Councilman Mark Ridley-Thomas. The Councilman is a long-time leader in our community with a lengthy record of doing what he believes is correct and beneficial to his constituents, even when it isn't popular. As an elected official, his history extends from the 1990s through today. His service is indicative of the support he has garnered from the public, beginning with being elected to serve in positions such as:
● The Los Angeles City Councilman for the Eighth Council District in the 1990s;
● A member of the State Assembly and State Senate in the early 2000s;
●  A member of the Los Angeles County Board of Supervisors for a dozen years; and
●  Again, as a member of the Los Angeles City Council, where he was elected to represent the Tenth District (CD10).
Indeed a legacy that is indicative of his support from the voting public.
Notwithstanding this history, in October 2021, federal prosecutors indicted Councilman Mark Ridley-Thomas. Upon receipt of the indictment, the Councilman immediately issued a letter to his colleagues announcing that he was "stepping back" from his public-facing duties in response to federal charges concerning acts that allegedly occurred while he was on the County Board of Supervisors.
Although it was a surprise to many, it is not unprecedented that the Los Angeles City Council would vote to "suspend" the Councilman from taking on specific duties as an elected member of the Los Angeles City Council. That vote, however, did not remove Councilman Mark Ridley-Thomas from office or authorize the termination of his salary and other benefits.
In addition, according to the City Charter — the City of Los Angeles' constitution — Los Angeles City Council members are prohibited from obtaining outside employment during service on the City Council, even during a suspension.
The continuation of salary and benefits pending an investigation is in line with the treatment of other government officials when accused of wrongdoing—such as presidents who have received impeachment articles and members of Congress charged with conducting illegal activities.
We also treat unelected government officials similarly. Police officers and firefighters accused of performing illegal or illicit activities continue to receive their salaries and benefits until the allegations and claims brought against them have been investigated and adjudicated.
With full knowledge of this information, Ron Galperin announced on his campaign website that he intended to stop paying the Councilman's salary and benefits before the full City Council had voted on Councilman Ridley-Thomas' suspension. As a result, Councilman Ridley-Thomas is denied his salary and benefits at a time when he cannot seek any outside employment to help pay for ordinary expenses. Not only was this action patently unfair, but it also appears that the City Controller did this for political gain.
At the time, Ron Galperin was an announced candidate for State Controller. Immediately after the City Council voted to suspend Councilman Ridley-Thomas, Controller Galperin issued a press release in which he stated: "[i]n accordance with the City Charter, [he was] exercising [his] authority as Controller" to suspend the Councilman's salary and benefits.
Ron Galperin announced each of the above activities as "campaign news" on his campaign website – indicating that he viewed both activities as political acts beneficial to his struggling campaign for State Controller. Also, in the "campaign news" section of his website, he posted YouTube links to TV news coverage of his announcements. The segments include interviews that Ron Galperin gave before the City Council vote.
Ron Galperin's unusual behavior was not in line with the standard treatment of government officials against whom allegations have been made and were explicitly harmful to Councilman Mark Ridley-Thomas and his family. It has been nearly one year since (a) the Los Angeles Council took action to suspend Councilmember Ridley-Thomas and (b) Ron Galperin enforced this questionable action – and the issue remains unresolved. Worse still, the City Council has failed to take action on the compensation matter despite two motions by members of that elected body.
Councilman Ridley-Thomas has maintained his steadfast opposition to the charges against him while remaining a force in our community, most notably his continued advocacy of homelessness prevention. The Councilman isn't taking the violations of due process, disregard of the City Charter and the Controller's unilateral actions laying down. In late July, Councilman Ridley-Thomas filed a lawsuit against Ron Galperin and the City of Los Angeles, alleging that the City Controller lacks the statutory authority to terminate a Councilman's pay.
It's high time that the Los Angeles City Council members stand up for what is the right and honorable approach to Councilman Ridley-Thomas. Anything less highlights a City Council's complicit efforts to convict Councilman Ridley-Thomas before his day in Court. And remember, the Councilman is not required to prove his innocence, and it is the federal prosecutor's responsibility to prove his guilt.
Councilman Ridley-Thomas, the constituents of the Tenth District (CD10), and the City of Los Angeles all deserve better.
# # #
Michael A. Lawson, Esq. is a former US Ambassador, President, and CEO of the Los Angeles Urban League. Naomi Nightengale, PhD is Principal of Nightengale & Associates, LLC. Nightengale served for eight years as a member of the LA County Civil Service Commission. A long term public servant, she's assumed leadership roles in the fields of transportation, housing, education and Human Resources.
https://www.lafocusnewspaper.com/guilty-until-proven-innocent-unfair-likely-illegal-and-downright-wrong/