Action Alert: Call Into City Council Tuesday 3/1 at 10AM! We want an open and fair selection process for CD10!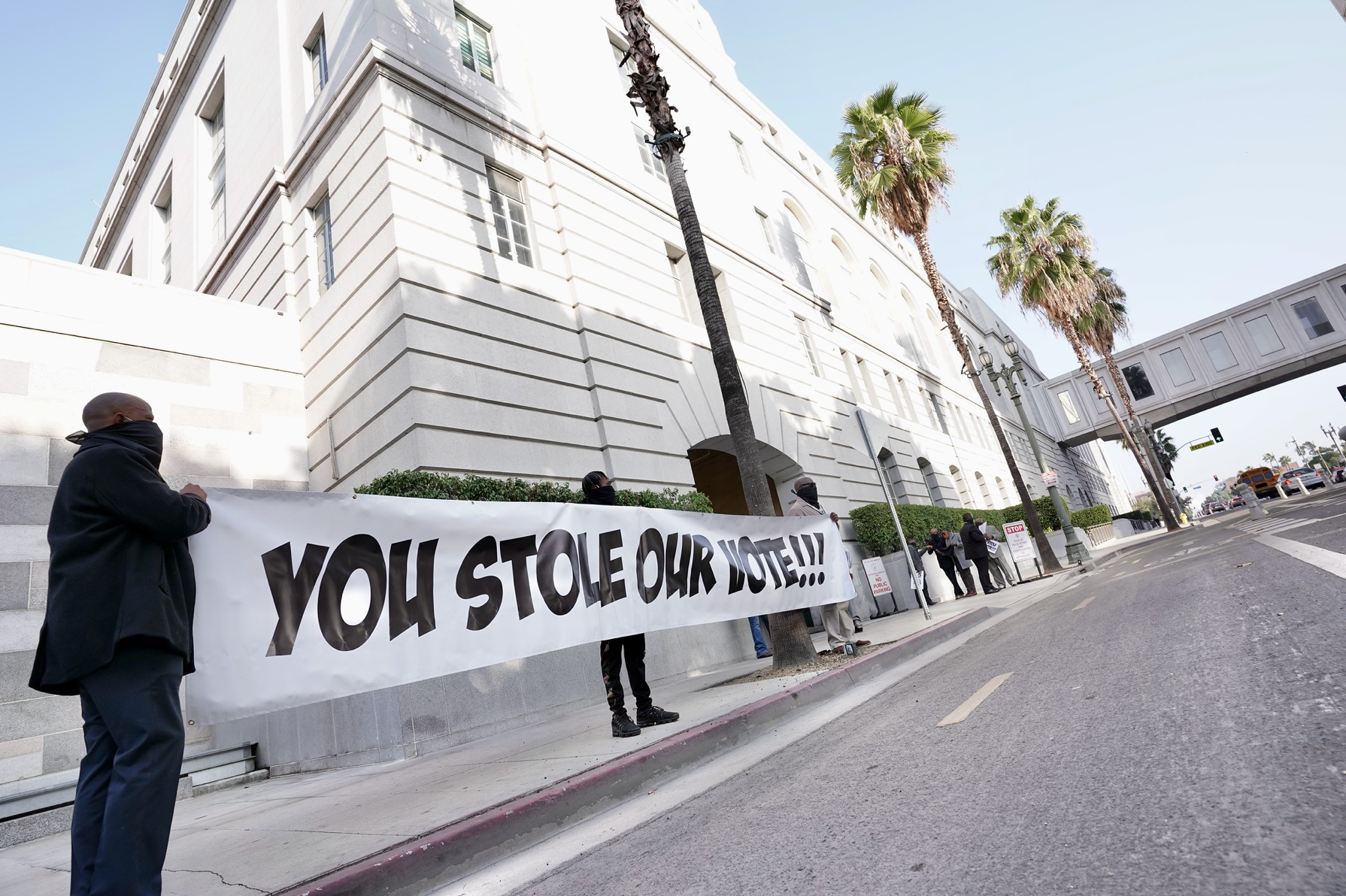 We need transparency in the selection process!
No hand-picked CD10 appointee!
We need a community-driven selection process.
No more backroom deals.

Despite Council President Nury Martinez's hasty and self-serving efforts to appoint her mentor and ally, Herb Wesson, last Thursday a Judge issued a Temporary Restraining Order that barred him from immediately representing the 10th Council District.

The actions taken by the Council last week to move forward with appointing termed out- Councilmember Herb Wesson to the seat demonstrates that they failed to do their homework, and further, they are not committed to a transparent or inclusive process that allows CD10 constituents to meaningfully weigh in.

CD10 residents have a right to elect their representative - it should not be the prerogative of the Council that is focused on their own self-interests. We must demand a community-driven selection process.  In other words: NO hand-picked appointee, NO backroom deal!

The Council President also failed to place on the agenda the public report unanimously voted on by the council for  a public process for selection advanced by Councilmemebrs Bonin, Rodriguez and Blumenfield.  What is she hiding?

Please call into the Council Meeting Tuesday 3/1 at 10AM and share your concerns!

Tuesday, March 1, 2022    10:00 AM - LA City Council Meeting

Call 1 669 254 5252 and use Meeting ID No. 160 535 8466 and then press #.

Press # again when prompted for participant ID. Once admitted into the meeting, press *9 to request to speak.

Please stay on the line. Keep calling if they hang up on you. Martinez staff manages the call in line. We can't let them stop us from speaking up.

Suggested Talking Points:
I am calling for general public comment. (You will get 1 minute to speak)

Councilmembers, please do the right thing by 10th District constituents.

We need a community-driven selection process. No hand-picked appointee.

We need transparency!

It is unfortunate that it took a Judge to stop the Council President's power grab.

Nury has clearly shown that her sole priority is having a friend in the seat.

It is not about giving CD10 constituents - whom she has already disenfranchised - a voice.

We need transparency, accountability and checks and balances at City Hall.

Also, why isn't the public report unanimously adopted by the council on the agenda today? What are you trying to hide Martinez?

We demand transparency! We need a community driven selection process.

Thank you.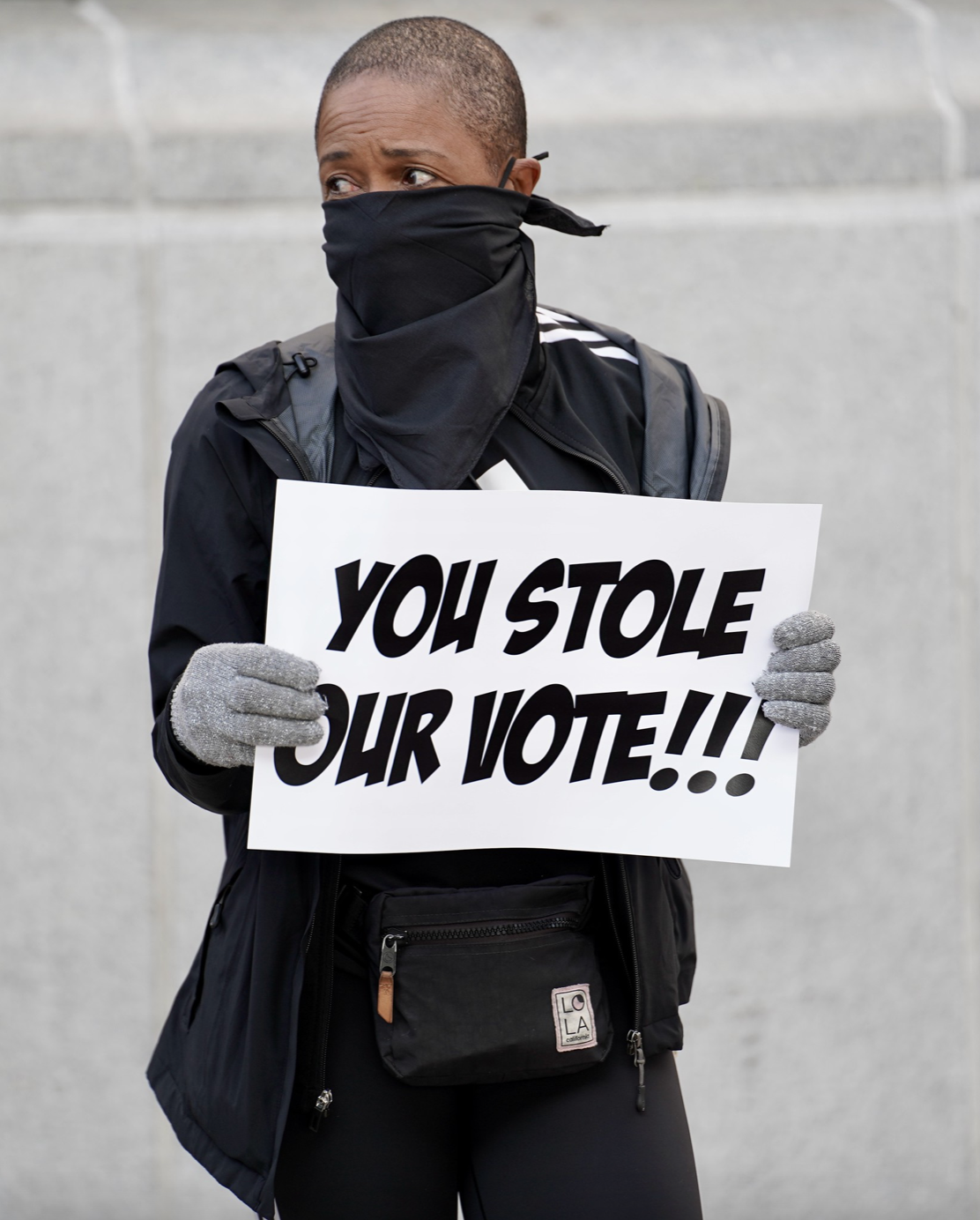 For people who want to send a letter please see template and emails below.  

Dear Councilmember:
I agree with the LA Times Editorial Board:

"The City Council should be deliberate, thoughtful and transparent when making major governance decisions. Instead, the [the Council President's proposed] appointment had the appearance of a backroom deal, hurried to a vote despite legal and logistical questions — like whether the City Charter even allows Wesson to fill the seat — and a reasonable request for a one-week delay to hash out the details. The fact that a judge temporarily halted the appointment only makes the process look more shady."

I support a community-driven process that is transparent. It must permit participation by CD10 constituents to engage meaningfully in the decision concerning selection of their representative on the City Council. Such a process would include hearings, discussion of selection criteria, the fate of existing CD10 staff and the duration of the appointee's term, among other things.
We need transparency. The Council President has already demonstrated her incapacity, inability or unwillingness to conduct the process with the transparency the public deserves. Therefore, I do not trust her he cannot be trusted to make this decision unilaterally with only hand-picked community members at the table.

Sincerely,

Emails:
councilmember.raman@lacity.org
councilmember.price@lacity.org
councilmember.ofarrell@lacity.org