The Unfolding of LA's Racially Motivated Power Grab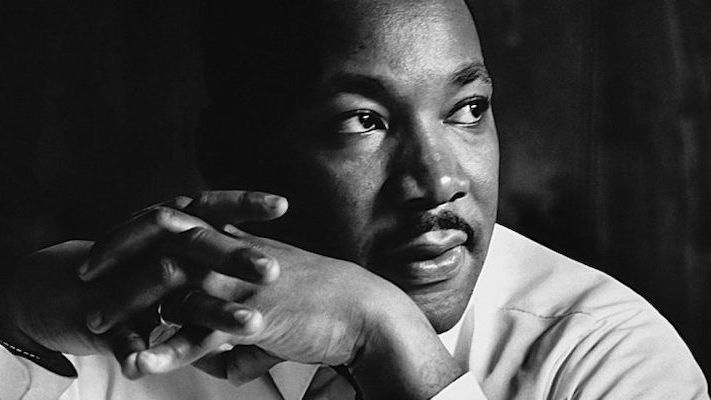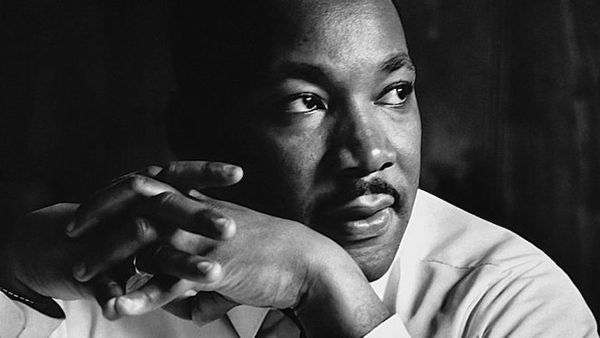 MLK WEEKEND 2023:
A Careful Look at The Unfolding of LA's Racially Motivated Political Vendetta and Civic Power Grab
What better time than during weekend reflections on and celebrations of Martin Luther King, Jr. — our nation's most profound prophet for racial harmony and unmatched foe against racism — that we call out our own racial tension in Los Angeles.
Over the past fourteen months CD10 Voices has posted hard news articles, opinion pieces, editorials, columns and more. In retrospect, all of this work affords poignant insight into a clear personal vendetta, abuse of authority and the racially motivated power grab that enveloped this entire sordid chapter in Los Angeles history.
This compendium of thirty-five posts that follow below include articles and statements that date back to October 2021. They furnish new insight into the motivations, actions, and behaviors of the disgraced former LA City Council President (the shortest tenure in the past two decades) and her allies (both seen and unseen).
---
LAT: Mark Ridley-Thomas will 'step back' from council duties, but not resign
Oct 18, 2021
Council President Nury Martinez, who has the power to remove members from their committees, warned last week that the council would have to take "appropriate action." But she had declined to specify what action that might be.

Martinez submits motions to suspend Mark Ridley-Thomas
Oct 19, 2021
"Any action that erodes public trust or calls into question the integrity of the institution requires the Council to act to preserve that trust"

L.A. Focus: Tenth District Residents Rally Against L.A. City Council Following the Suspension of Councilman Mark Ridley-Thomas
Oct 26, 2021
Rev. K.W. Tulloss described the suspension as a "political hit job.'
"It's ironic that Nury Martinez, who introduced the motion— wasn't suspended when she was under investigation," he said. "And Kevin de Leon was named in an FBI probe investigating whether or not he violated campaign rules several years ago

L.A. Focus: Tenth District Protestors Keep Heat on The L.A. City Council After Ousting Councilman Mark Ridley-Thomas
Dec 8, 2021
"We've got to stay on this racist City Council and we're going to do that because this is bigger than Mark Ridley-Thomas."
"If they take out someone like Mark Ridley-Thomas, they'll come at all of us, so we're here to say no. You're not going to do this to Mark Ridley-Thomas and you're not going to do that to all of us."

City Watch: Nury Martinez' Power Grab on The Backs of South LA Residents Must Be Stopped
Feb 6, 2022
However, what has become crystal clear in the last few days is that Martinez is willing to do whatever it takes to maintain her role as Council President and become acting mayor by exploiting the current situation in the 10th Council District, giving her unprecedented power over the City's affairs.
Martinez seems to be following the Donald Trump playbook which seeks to consolidate power by any means.
As further proof that Martinez has no real interest in listening to CD10's indigenous Black stakeholders, it was also reported this week that she has refused to meet with a coalition of South Los Angeles pastors who represent over 50,000 congregants throughout L.A. to address the situation with the 10th Council District.
Martinez has also reportedly failed to reach out to the Council's two other Black members who represent adjoining districts in South L.A. and share common interests with CD10. Why refuse to meet with them? What is she trying to hide? Where is the transparency?  What does this say about progressive multi-racial politics and Black-Brown solidarity?
Transparency, accountable representation, self-determination, empowerment, checks and balances must be the order of the day. We must keep a watchful eye on Martinez to ensure that anti-democratic values don't become the norm in L.A.'s politics.

Stand Up! "Ms. Martinez should have a little more respect for our community than that."
Feb 8, 2022
LA Wave: City Council President is Exploiting 10th District Residents
Feb 15, 2022
Simply put, Martinez is engaged in a power grab that exploits the vacancy in the 10th District — which she created — to pursue her own political agenda. She is doing so in a manner that is deliberately disenfranchising our community, disrespecting our votes and our tradition of civic engagement and vision of democracy.
If Martinez succeeds at her power grab, she will join a long list of politicians who disregard our voting rights and empowerment aspirations — ironically as we enter a month dedicated to celebrating African-American history and the role our community has played in perfecting American democracy.
Martinez wants to hand-pick a voting member for the 10th District so she can control that vote. Any person appointed by her will be beholden to her agenda. And her agenda is clear.
Give democracy a chance, Councilmember Martinez, don't just claim you are talking to us, open up the process.

LAT: Former L.A. Councilman Herb Wesson pushed as fill-in for suspended Mark Ridley-Thomas
Feb 15, 2022
Last week, Martinez met with a coalition of South L.A. pastors who have rallied around Ridley-Thomas. Xavier Thompson, lead pastor of the Southern Missionary Baptist Church, said coalition members told Martinez that they want the suspension of Ridley-Thomas to be repealed.
The group's members came away from that meeting feeling "disrespected," said Thompson, who is leading the coalition.
"We will not be ignored, or have someone shoved down our throats," he said.

LAT: L.A. council president calls for Wesson to temporarily represent Ridley-Thomas' district
Feb 17, 2022
Michael J. Proctor, an attorney for Ridley-Thomas, called the latest move by Martinez premature and anti-democratic. Ridley-Thomas made a commitment to continue serving his constituents, he said.
"Those voters are thus being deprived of their first order constitutional rights of representation," Proctor said in an email. "Mark Ridley-Thomas's concern is for those constituents — and an appointed representative, beholden to Nury Martinez, does not resolve this denial of representation."

L.A. Magazine: Herb Wesson Adds a New Wrinkle to the Nury Martinez-Mark Ridley-Thomas Divide
Feb 18, 2022
This could be especially important in the near future. Many city hall insiders believe that Martinez will seek to be named interim mayor after Garcetti's departure for India before his successor is elected and installed. Other names are also being floated, and the council will vote on who gets the gig. Martinez could be bolstering the district while bolstering her next move.
The net result is that the political machinations in District 10 could drag on well beyond Martinez's pre-emptive strike to consolidate her power on the council and beyond.

LAT: Group sues to reinstate Mark Ridley-Thomas, block Herb Wesson from filling his seat
Feb 19, 2022
Councilman Mike Bonin, who voted against the suspension last year, described Wesson as a "friend and a respected former colleague." But he argued that the council should revisit its suspension of Ridley-Thomas, which he called "an injustice."
"This is not about [Wesson]. It is about the way this matter has been handled from the start," Bonin said in a statement.

LAT: Judge's order blocks Herb Wesson from serving on L.A. City Council
Feb 24, 2022
Thursday's ruling dealt a setback to Council President Nury Martinez, who had spearheaded the effort in recent weeks to make Wesson a 10-month replacement for Ridley-Thomas. And it provided yet another twist in the legal saga surrounding the political representation of the 10th District, which stretches from Koreatown to the Crenshaw Corridor in South Los Angeles.

L.A. Focus: Judge Issues Temporary Restraining Order Blocking Herb Wesson's Return to City Council Pending the Outcome of a Hearing Challenging His Eligibility
Feb 25, 2022
"It is clear Nury Martinez and the City Council have an agenda that supersedes adherence to the law. CD10 residents are expected to follow the law. We expect no less from Nury Martinez and the City Council," observed Harry McElroy, a Tenth District resident, who is among the plaintiffs.

LAT Editorial: Another City Hall mess. Judge blocks Herb Wesson from rejoining the City Council
Feb 26, 2022
Martinez defends the Wesson appointment, saying she consulted community groups and was clear about her intent to install a voting member quickly. She said attempts to delay the appointment were part of an effort by Ridley-Thomas and his supporters to get his suspension rescinded. Still, the way the process played out doesn't reflect well on her leadership. She has to ensure major decisions get a proper public vetting.
The missteps on Wesson's appointment raise big red flags about how Martinez and the City Council will handle that decision, and whether the public will have any meaningful input. Choosing L.A.'s mayor, even a temporary mayor, should not be a backroom deal.

Video: CD10 Plaintiff's Press Conference at Holman United Methodist Church
Feb 27, 2022
John Sweeney and plaintiffs announce they have halted the selection of Herb Wesson to take the seat of #LA council member Mark Ridley Thomas while he is fighting the lawsuit against him.  The group seeks a different representative for Ridley Thomas until he can resume his seat.

Action Alert: Call Into City Council Tuesday 3/1 at 10AM! We want an open and fair selection process for CD10!
Feb 28, 2022
Despite Council President Nury Martinez's hasty and self-serving efforts to appoint her mentor and ally, Herb Wesson, last Thursday a Judge issued a Temporary Restraining Order that barred him from immediately representing the 10th Council District.
CD10 residents have a right to elect their representative - it should not be the prerogative of the Council that is focused on their own self-interests. We must demand a community-driven selection process.  In other words: NO hand-picked appointee, NO backroom deal!

LA Wave: Council action makes Ridley-Thomas guilty until proven innocent
Mar 12, 2022
Last October, in a hastily called vote with no public participation or discussion, 11 Los Angeles City Council members rushed to judgment — a political judgment. Those council members took it upon themselves to ignore one of the principles that make this country stand out as a beacon of light for the world — the principle that a person charged with a crime must be allowed to defend himself before anyone can impose punishment. In the case of a person who holds a public office, there is a process short of a trial by which a legislative body can bring charges against a duly elected official for the alleged misconduct. It is called impeachment.

John Sweeney, Esq. Issues Statement Following Today's L.A. Superior Court Decision
Mar 18, 2022
LOS ANGELES: John Sweeney, The Sweeney Firm, issued the following statement following a decision by Los Angeles Superior Court Judge Mary Strobel indicating that The Southern Christian Leadership Conference of Southern California and several other Council District 10 defendants needed the permission of State Attorney General Rob Bonta before being able to challenge the City Council's appointment of Herb Wesson:
"Quo warranto is a special form of legal action used to resolve a dispute over whether a specific person has the legal right to hold the public office that he or she occupies. Quo warranto is used to test a person's legal right to hold an office, not to evaluate the person's performance in the office."


LAT: With Herb Wesson back at City Hall, two top aides to Mark Ridley-Thomas are pushed out
Mar 22, 2022
Los Angeles City Councilman Herb Wesson, who was cleared last week to serve as a temporary member of the council, moved quickly Monday to remove a longtime aide to Councilman Mark Ridley-Thomas who has been serving as the district's caretaker, that aide said.
Karly Katona, Ridley-Thomas' chief of staff, said she and one of her colleagues, chief deputy Fernando Ramirez, were informed Monday afternoon by officials in the city clerk's office that they were being fired immediately.

Letter to City Attorney Mike Feuer From South LA Clergy For Public Accountability
Mar 22, 2022

L.A. Focus: L.A.-Area Pastors Urge CA Attorney General to Grant Legal Action Challenging Herb Wesson's Appointment as Temporary Councilmember in Light of Term Limit Provisions
Apr 1, 2022
The South Los Angeles Clergy for Public Accountability (SLACPA), a network of pastors representing more than 50,000 congregants in South Los Angeles, announced it had obtained the signatures of 28 pastors—including Bishops Charles Blake and Kenneth Ulmer, civil rights legend James Lawson and Pastors K.W. Tulloss, Xavier Thompson, Edward Anderson and Norman Johnson— on a letter to California Attorney General Rob Bonta urging him to permit the  Southern Christian Leadership Conference – Southern California (SCLC-SC) and Los Angeles City Council 10th District constituents'  to challenge the City Council's appointment of a 'temporary' councilmember.

Daily News: State Attorney General Bonta gives Mark Ridley-Thomas backers a chance to fight his removal from LA City Council
Jun 23, 2022
The state attorney general has given plaintiffs including the Southern Christian Leadership Conference of Southern California the go-ahead to challenge the Los Angeles City Council's decision last October to appoint former city council member Herb Wesson to a seat vacated by Councilman Mark Ridley-Thomas. Ridley-Thomas was suspended by his colleagues after being indicted on federal corruption charges.

Report: Framework for Transparent and Accountable Representation
Jul 28, 2022

LAT: L.A. City Councilman Mark Ridley-Thomas sues City Hall, seeking to restore his pay
Jul 29, 2022
Los Angeles City Councilman Mark Ridley-Thomas filed a lawsuit Thursday seeking to have a judge strike down the city's decision to cut off his pay while he fights federal corruption charges. In his filing, Ridley-Thomas called the decision by City Controller Ron Galperin to terminate his pay and health benefits "unauthorized, unlawful and politicized." Galperin announced a bid for state controller three months after cutting off Ridley-Thomas' salary, the lawsuit says.

Our Weekly: CD10 Voices for Empowerment group submits document to city council
Aug 4, 2022
Following months of debate and discussion among members of the community, clergy and leading 10th District stakeholders and constituents — all members of CD10 Voices for Empowerment — the group recently submitted a "Framework for Transparent and Accountable Representation" to the Los Angeles City Council.

Courthouse News: Herb Wesson remains blocked from serving on LA City Council
Aug 17, 2022
LOS ANGELES (CN) — In a case that's beginning to take on a distinct "Groundhog Day"-like quality, a Los Angeles County judge indicated Wednesday he would likely extend a temporary restraining order barring former City Councilmember Herb Wesson from serving in his old seat as a temporary replacement.
Wesson was appointed as a temporary replacement for 10th District City Councilmember Mark Ridley-Thomas, who was suspended following his indictment on bribery charges. Wesson had already served on the council for 15 years, comprising three terms — the maximum allowed by law. The Southern Christian Leadership Conference (SCLC) of Southern California, a nonprofit formerly run by Ridley-Thomas, sued the city over Ridley-Thomas' suspension and Wesson's appointment, arguing, among other things, that Wesson was already "termed out" and therefore couldn't be seated.

Aug 25, 2022

Los Angeles City Council denies Heather Hutt's nomination to the empty 10th District seat
Aug 30, 2022
The Los Angeles City Council did not consider the appointment of Heather Hutt on Tuesday, Aug. 30, to serve as interim council member for the 10th District, with the item failing to receive the 10 votes required for a public hearing.
Five council members — Bob Blumenfield, Marqueece Harris-Dawson, Mike Bonin, Nithya Raman and Monica Rodriguez — voted against considering Hutt, whose nomination will now be referred to the Rules, Elections and Intergovernmental Relations Committee for further discussion.

Sep 9, 2022

Our Weekly: Controller and LA City served by MRT's attorneys
Sep 29, 2022
LOS ANGELES – On September 21, 2022, lawyers for Councilman Mark Ridley-Thomas formally served the City of Los Angeles with notice of the lawsuit filed with the Los Angeles Superior Court on July 28, 2022, that seeks to rectify Controller Ron Galperin's "unauthorized," "unlawful" and "politicized" decision to terminate the councilman's salary and benefits following his suspension from the City Council after he was indicted on unrelated federal charges.

Biden calls on Nury Martinez, other L.A. councilmembers to resign after audio leak
Oct 11, 2022
President Biden believes Nury Martinez and other councilmembers should resign from the Los Angeles City Council over racist remarks heard in leaked recordings that were made public this week, a White House spokesperson said Tuesday.

LAT: How all 15 L.A. City Council members have responded to the racist leaked audio
Oct 13, 2022
The Los Angeles City Council is in crisis. Secretly recorded audio revealed three council members — Nury Martinez, Kevin de León and Gil Cedillo, along with a local labor leader who has now resigned — engaged in a racist conversation and the kind of slimy backroom politicking that we usually see only in the movies.

LA Focus: Sharpton, Jackson and National Civil Rights Leaders Call for Reassessment of L.A. City Council's Handling of Mark Ridley-Thomas' Suspension in Wake of Racist Tapes
Oct 20, 2022
In the wake of the explosive racist audio tapes that surfaced earlier this month of former LA Council President Nury Martinez and Councilmembers Kevin de Leon and Gil Cedillo, five national civil rights leaders—including Rev. Al Sharpton, Jesse Jackson and NAACP President Derrick Johnson—are calling on the L.A. City Council to reassess the handling of District 10 Councilman Mark Ridley-Thomas' suspension and restore his pay.

The Seething Anti-Blackness of Kevin de León and Other Takeaways from the Fed Recording
Nov 4, 2022
A deep dive into the anti-Blackness heard on the recording, some ways it manifested outside that room, why it disqualifies both KDL and Cedillo from office, and what it all means for L.A. City Council moving forward
LA Times: Inside the room: The entire L.A. City Council racist audio leak, annotated by our experts
Nov 28, 2022
More than a year after it was secretly recorded and a month after it was leaked, a backroom conversation among three Los Angeles City Council members and a prominent union president continues to shake city politics. It has triggered resignations, protests that halted much council business, and condemnations from the highest levels of the Democratic Party.

LA Mag: In New L.A. City Council Twist, Mark Ridley-Thomas Has His Salary Reinstated
Dec 8, 2022
Mark Ridley-Thomas is in the fight of his life. The political powerhouse, who has spent more than three decades in elected office, is awaiting a federal trial next year on charges of bribery and conspiracy while he was serving on the L.A. County Board of Supervisors.
Yet even with the full weight of the U.S. Department of Justice bearing down on him, Ridley-Thomas just scored a huge win—albeit against city leaders and not the federal government. On Wednesday, the City Council, in a closed session, approved a settlement that gives the suspended District 10 rep his retroactive full pay and benefits. This comes more than a year after City Controller Ron Galperin yanked his compensation package.